I come across a lot of outstanding restaurants while researching for this blog. So, when I find one that stands out I feature it on this page, whether that's one of the best restaurants in Barcelona or further afield. 
As more are added, you'll be able to browse the list, which includes the cost, the must try dish of each place and website links, to add to your own list of great places to eat.
Browse my recommended Best Restaurants of the Month list below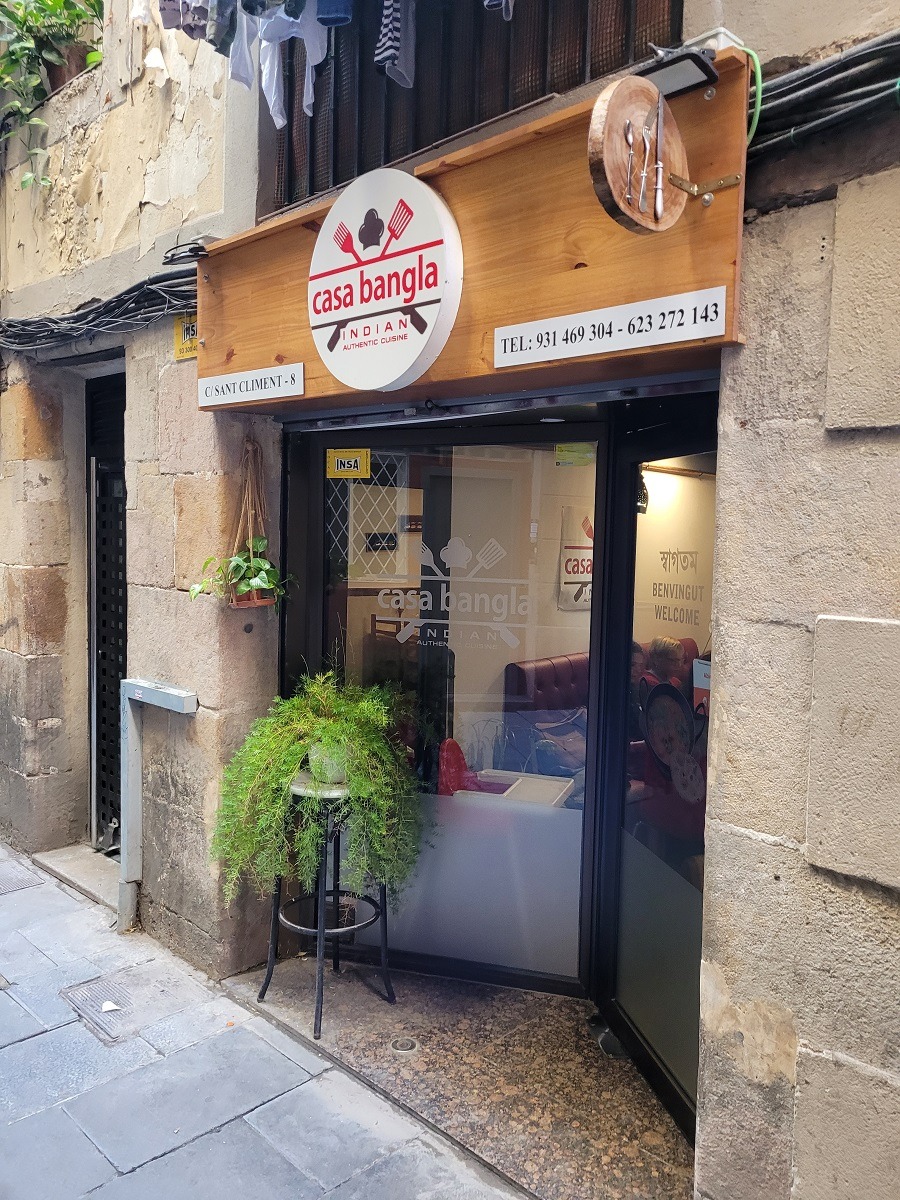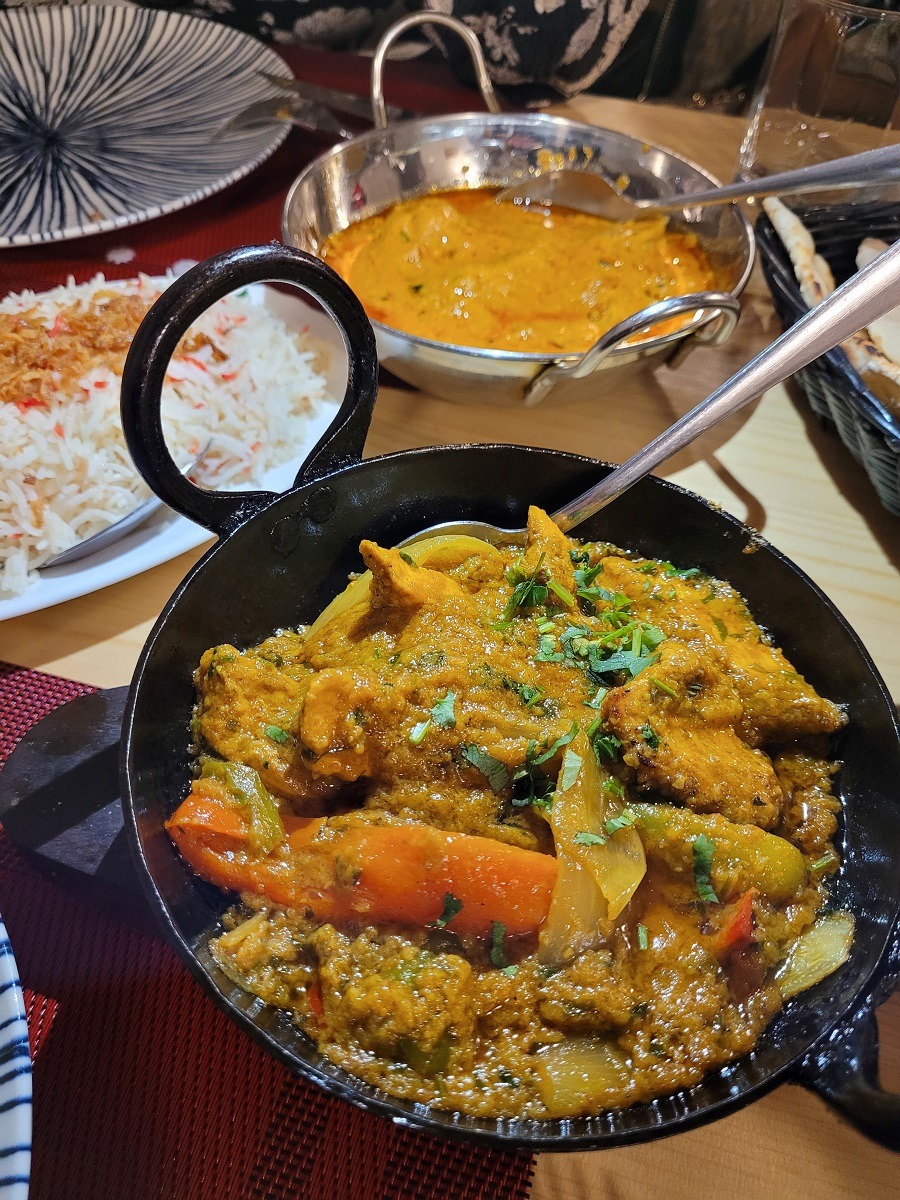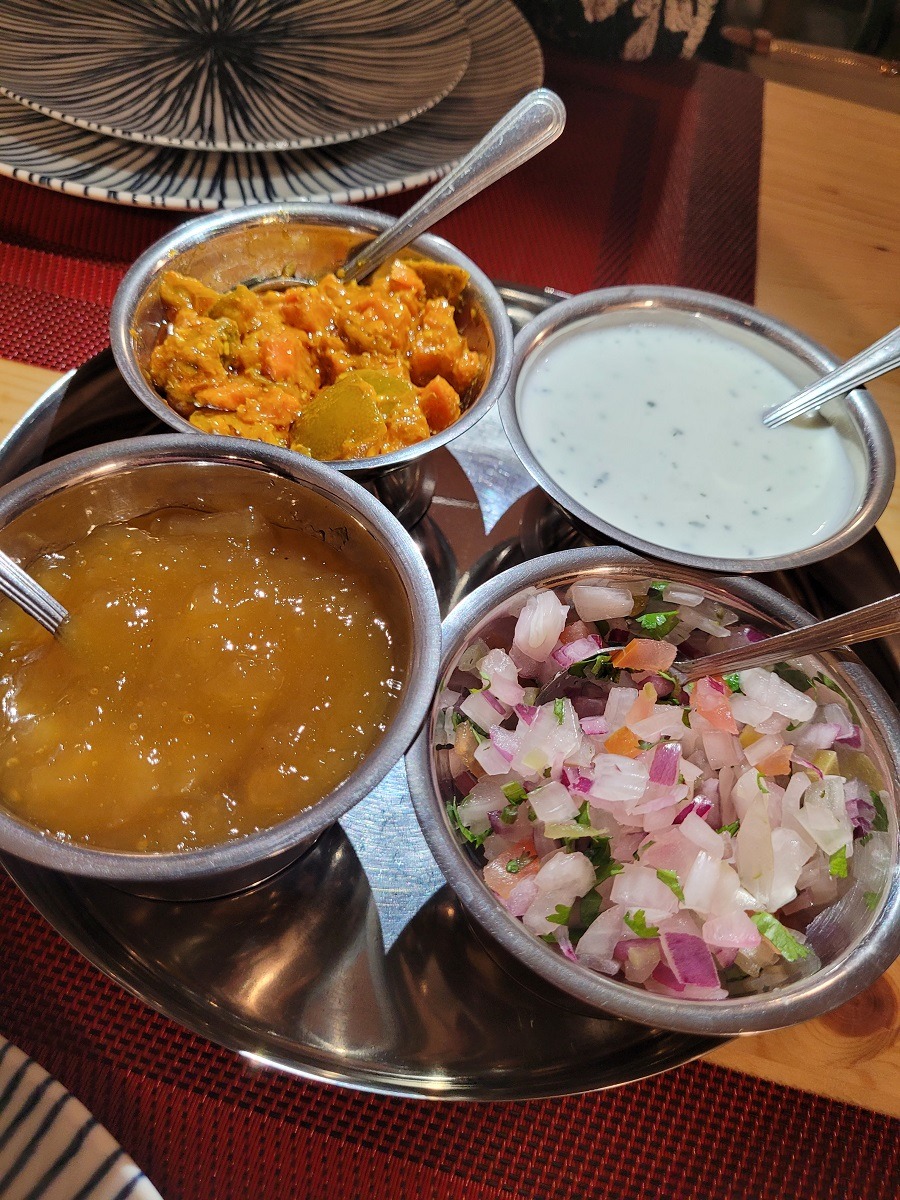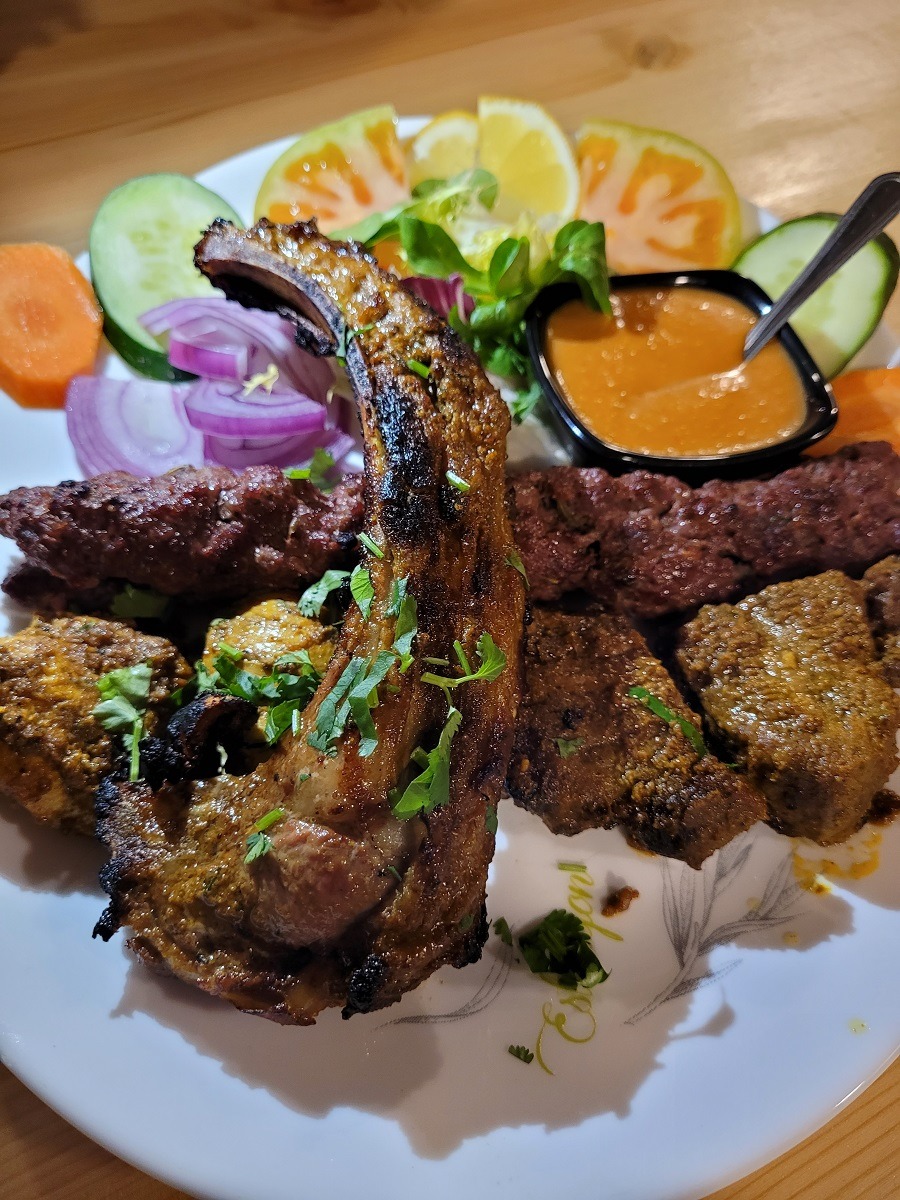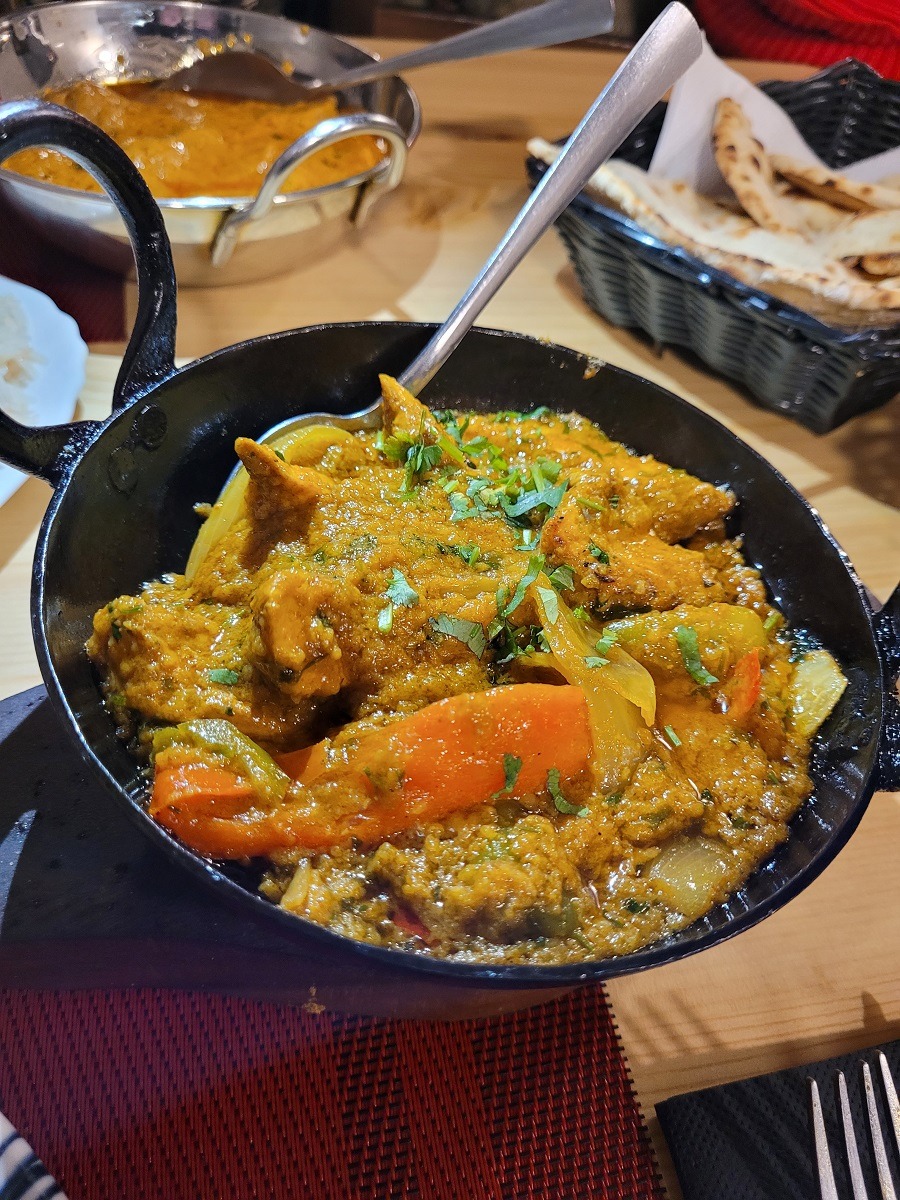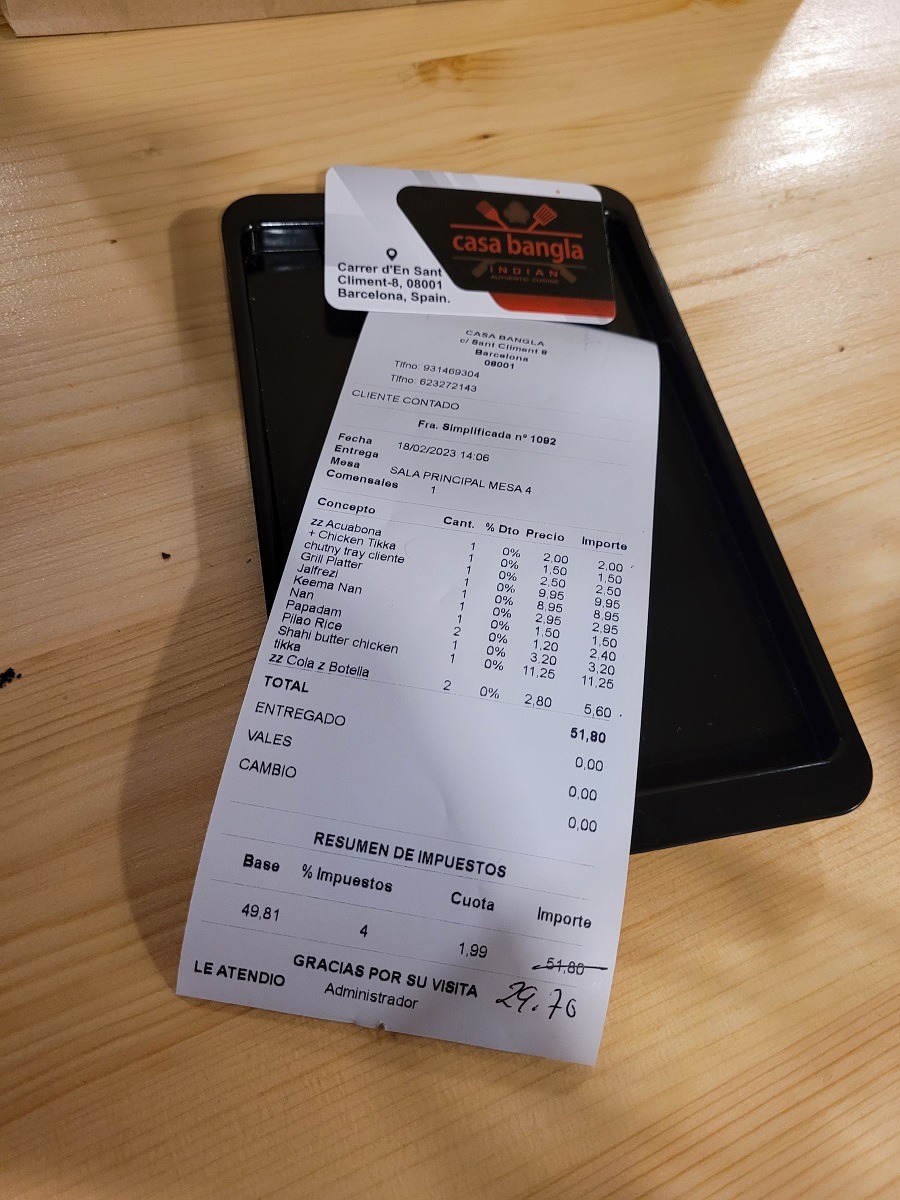 The tables seem to be turning in Barcelona for TOP QUALITY Indian food. Thanks in part to last months restaurant of the month, Baby Jalebi, and now CASA BANGLA as well. 
It wasn't my intention to feature two Indian restaurants in a row, but Casa Bangla was by far the BEST RESTAURANT I visited in the last month, and without a doubt the BEST VALUE.
Bangladeshi owned (meaning there's fish curries on the menu too), and located in a Raval side street, not too far from Sant Antoni metro station, the menu is HUGE, the dishes, spices and flavours DELICIOUS. 
For those who like their dishes with a real kick there's plenty to choose from, my JALFREZI was on point. For non-spicy lovers they do one of the best BUTTER CHICKENS in Barcelona.
They even have 10 different breads on offer, including my favourite, the steak filled KEEMA NAAN.
Also, if you book a table through The Fork website you can get up to 50% off.
- Poble Sec / Gracia · Barcelona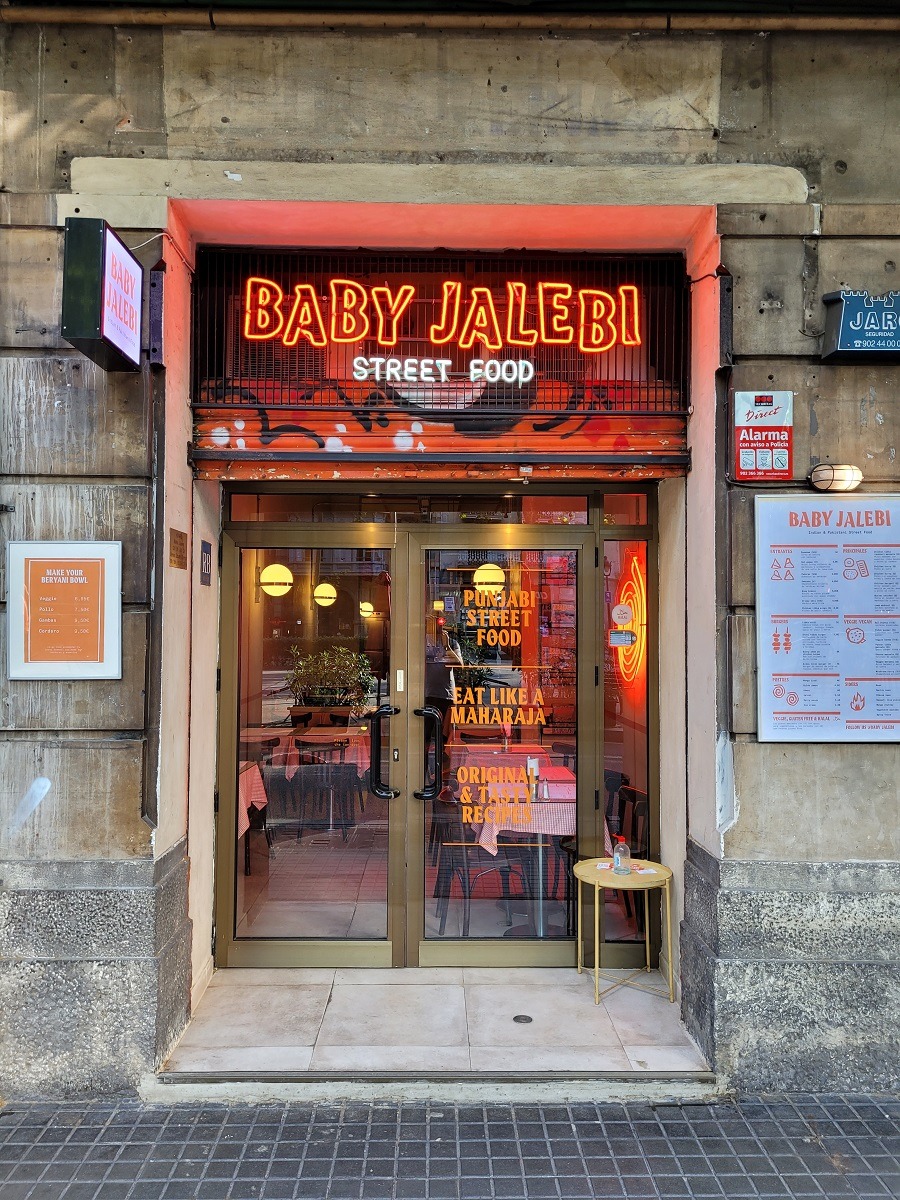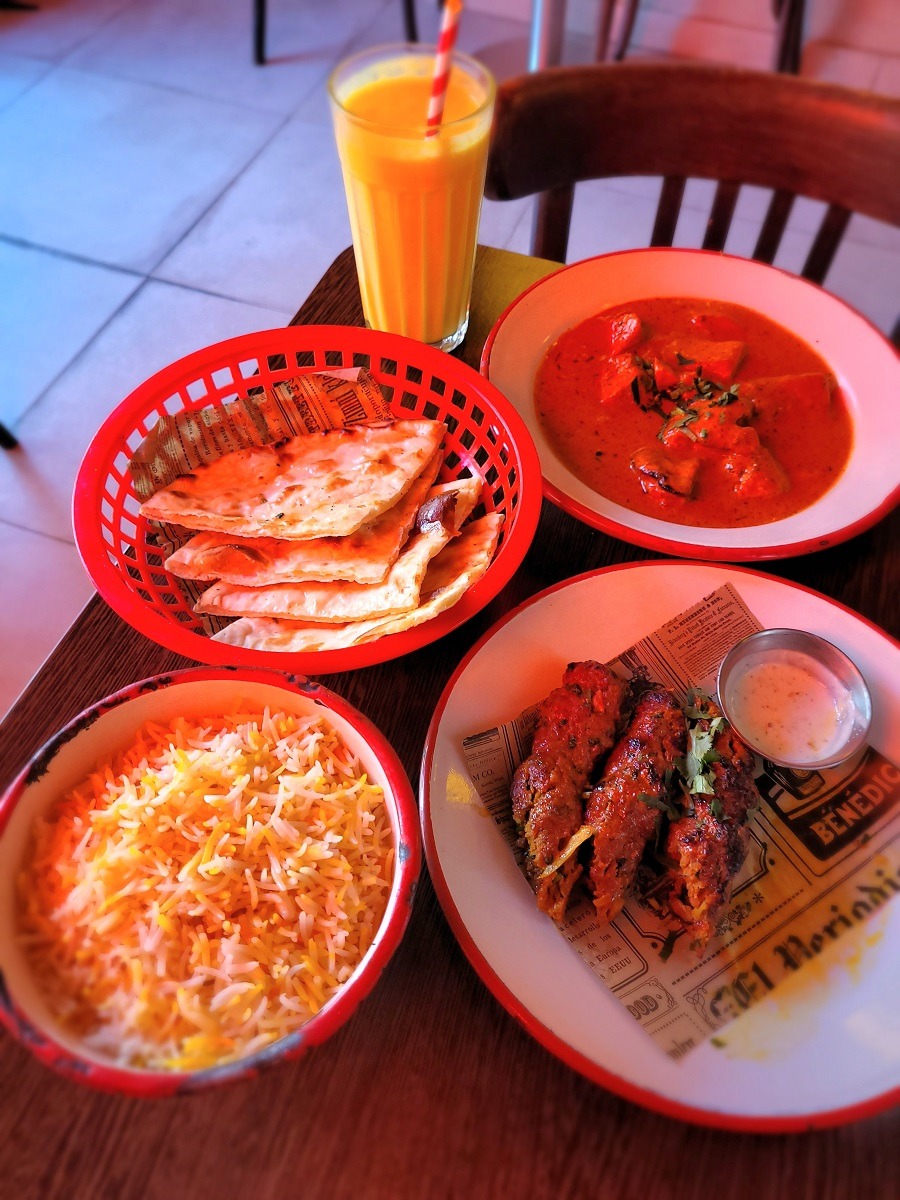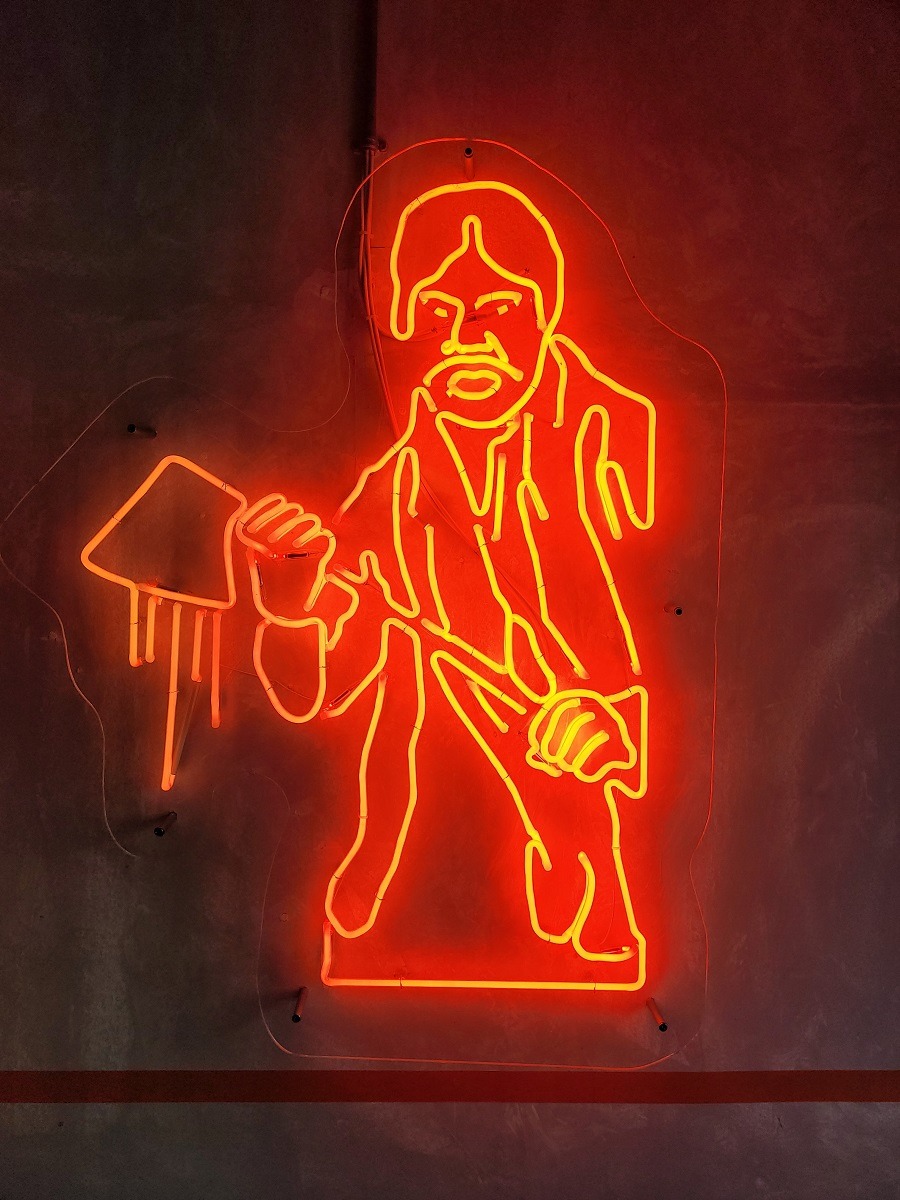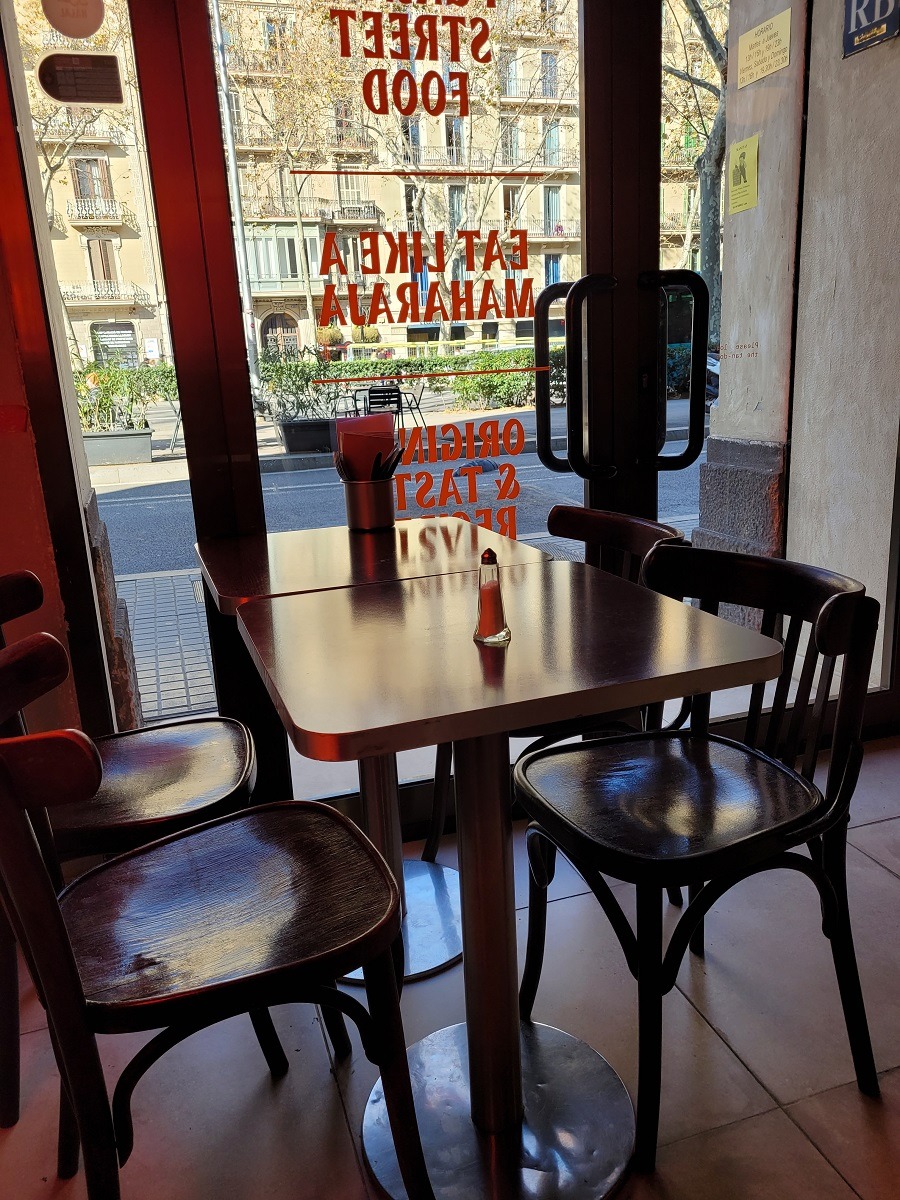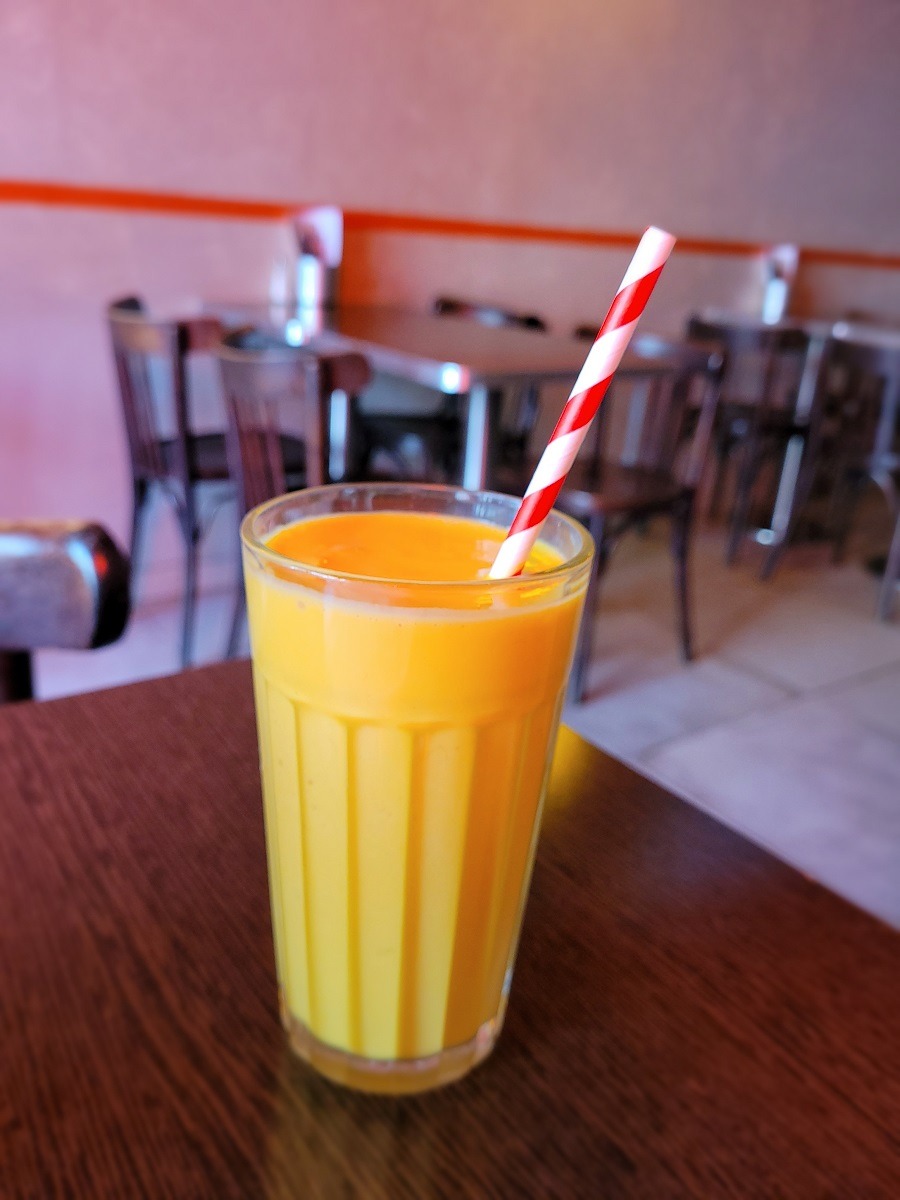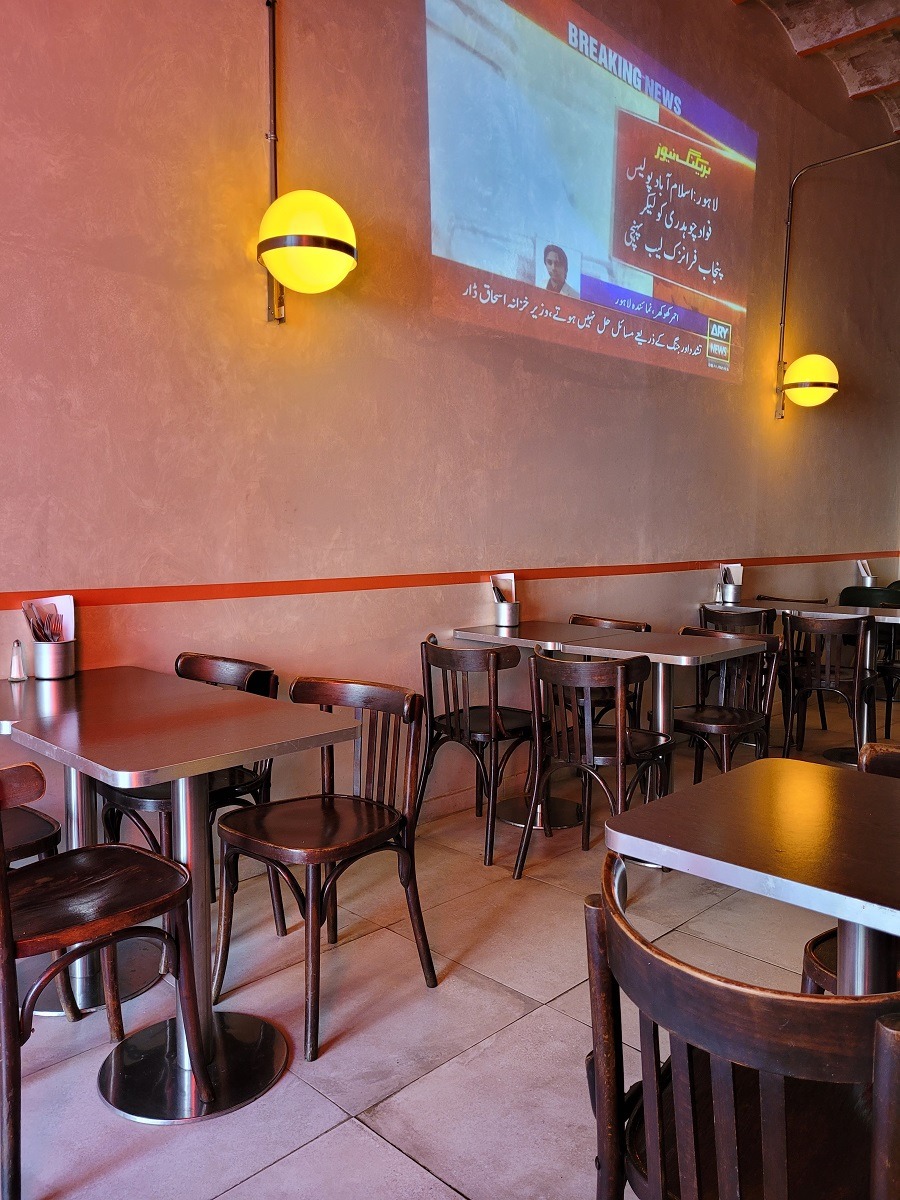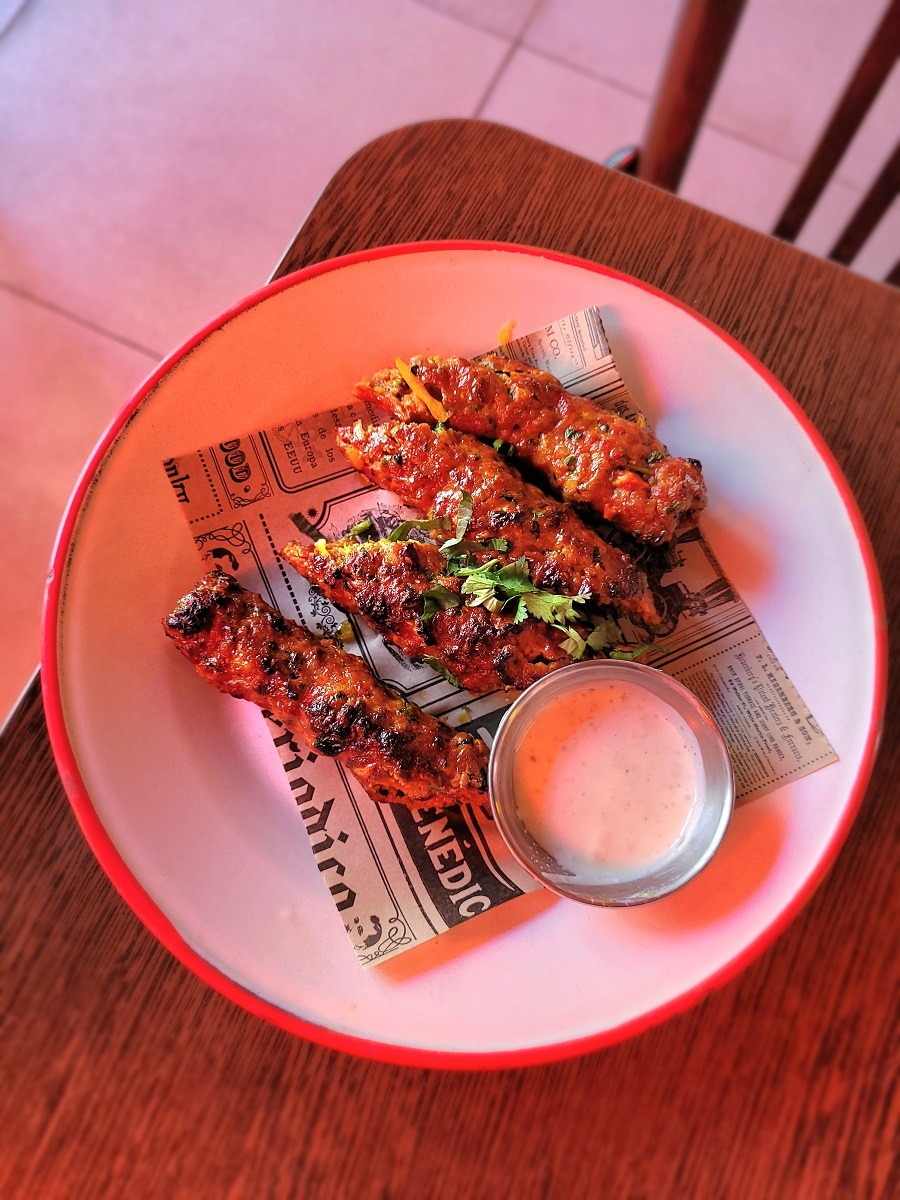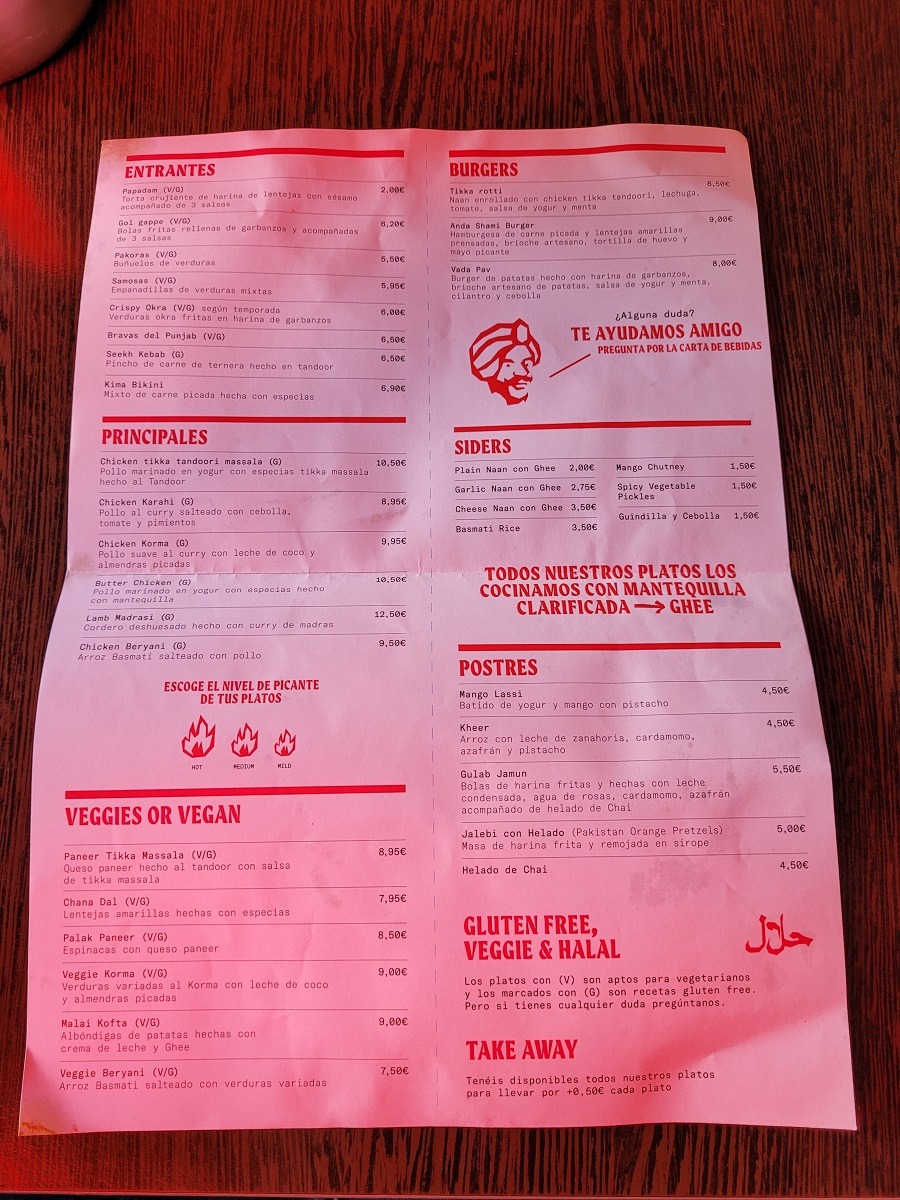 Baby Jalebi serves some of the BEST Indian & Pakistani style food you can find in Barcelona. One thing I do miss about London is the vast array of top quality Indian restaurants. The opening of this Punjabi restaurant, by the Alam Brothers, in 2019 was the answer to my prayers.   
It's not just the choices on the menu, like the spiced tandoor sheek kebabs, selection of chicken, lamb or veg curries for mains, varies naan breads or the classic desserts like the gulab jamun or the famous baby jalebi with ice cream, that make this my number one, but the high level ingredients, cooking and care that goes into each dish.
- Barceloneta · Barcelona
- Mediterranean restaurant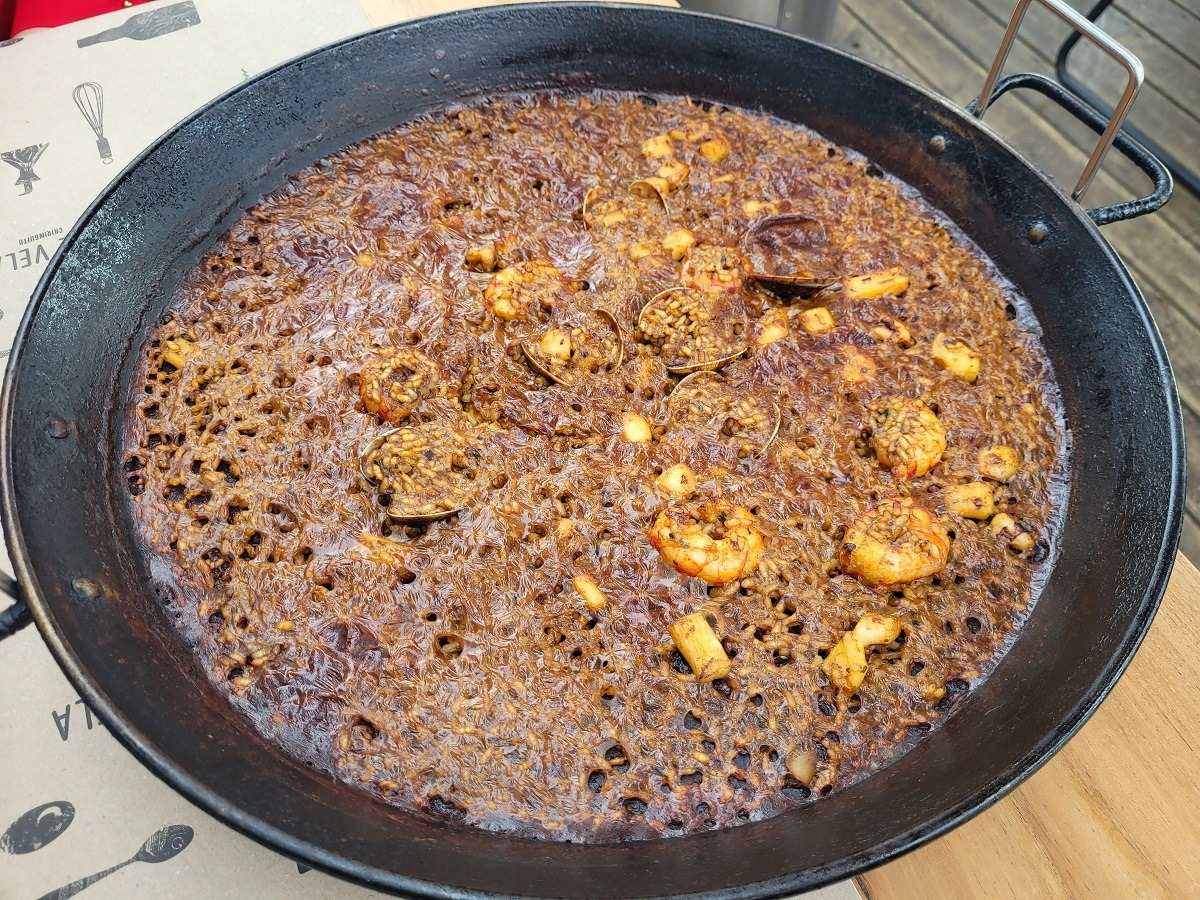 To kick off the new year I visited one of the most talked about beach-side restaurants in Barcelona. I get that paella can be seen as a summer thing, but with it being sunny practically all year around in this part of Spain, it seemed like a no brainer to go in winter, with less crowds. It made it easier to get a reservation too. I've tried some of the best paellas in Barcelona, but the squid, prawn and clam version I had here probably tops all of them.  
On top of that, the location and views are beautiful.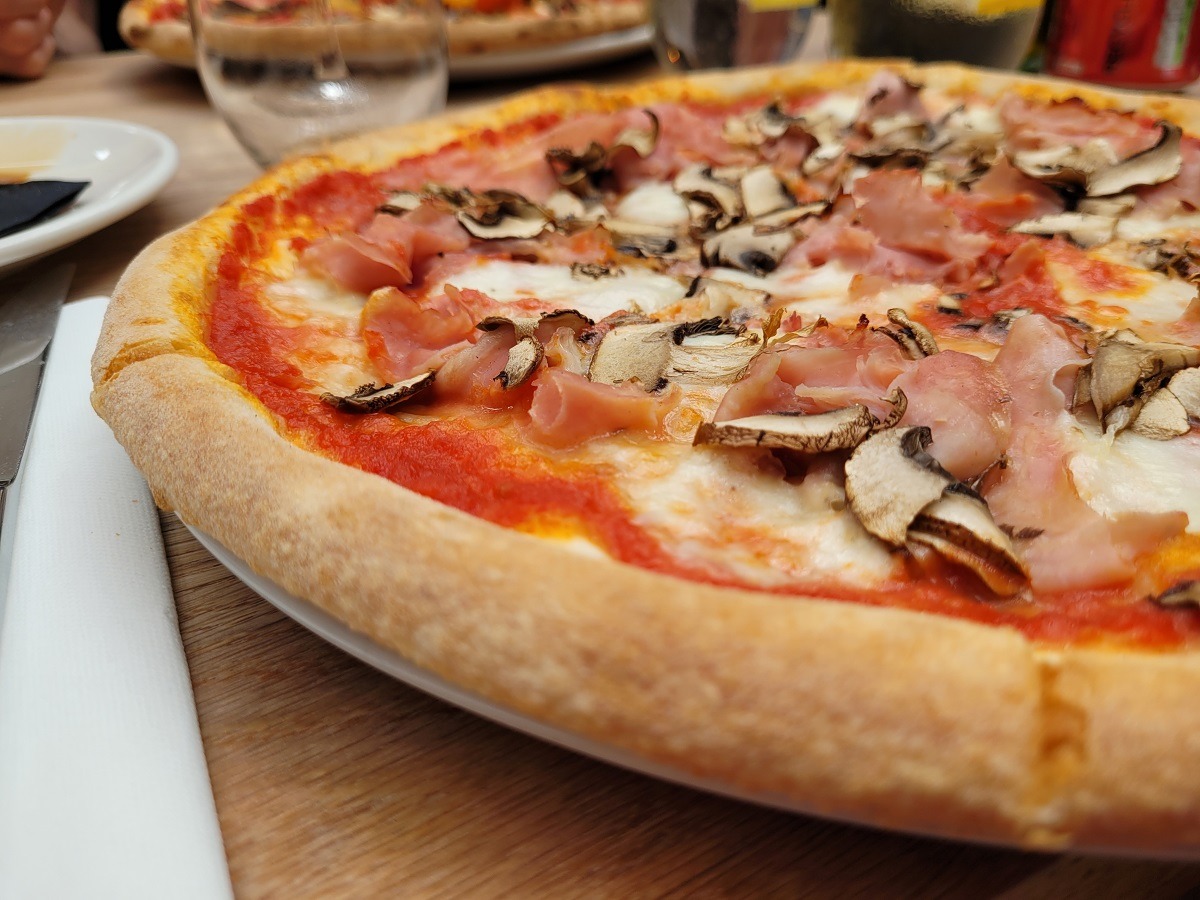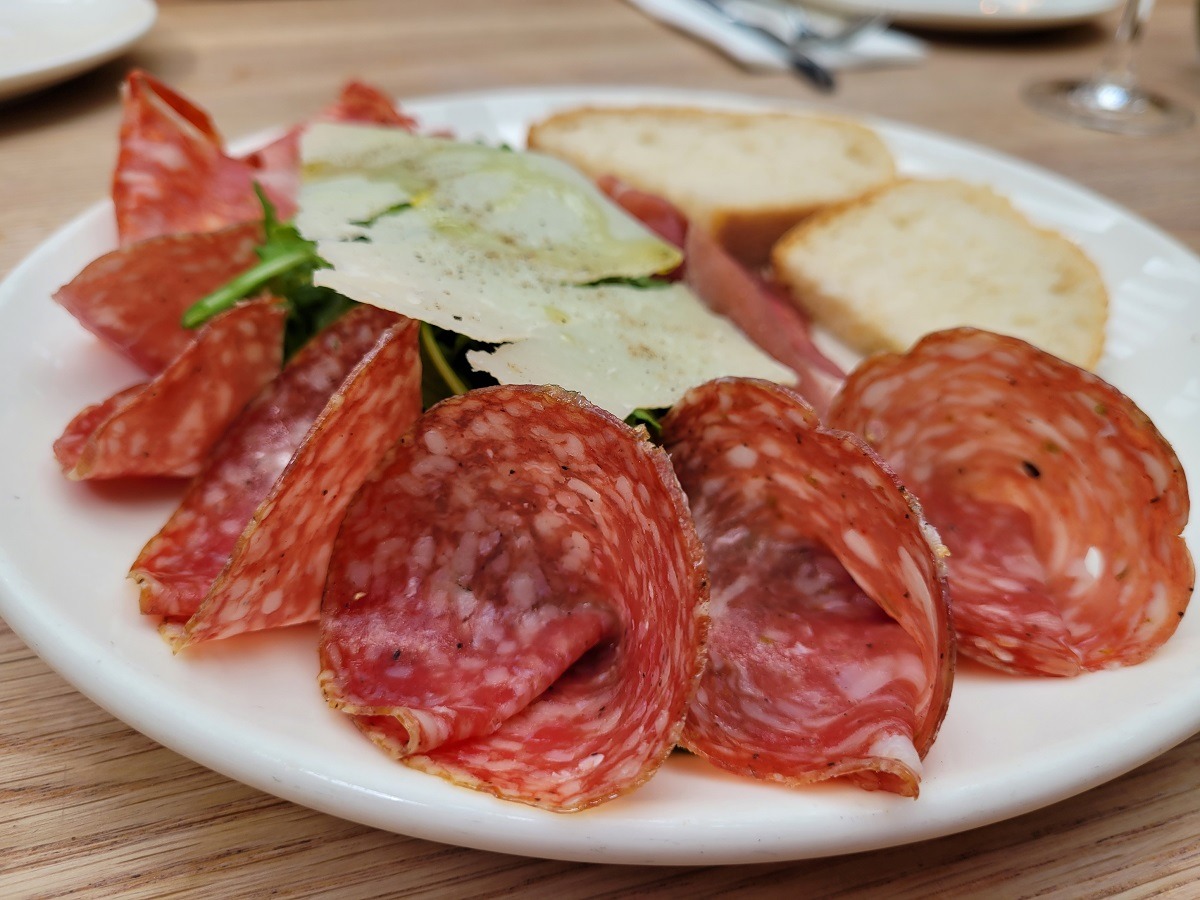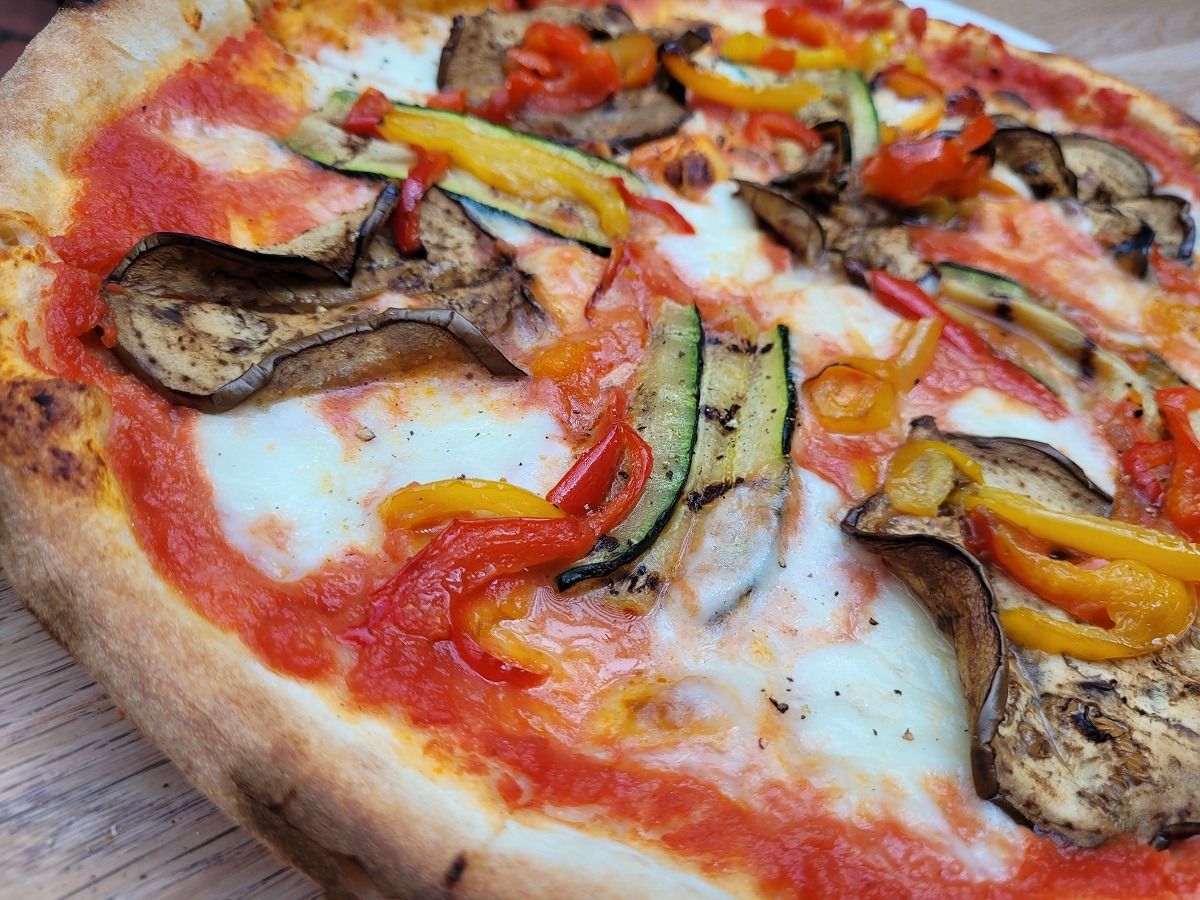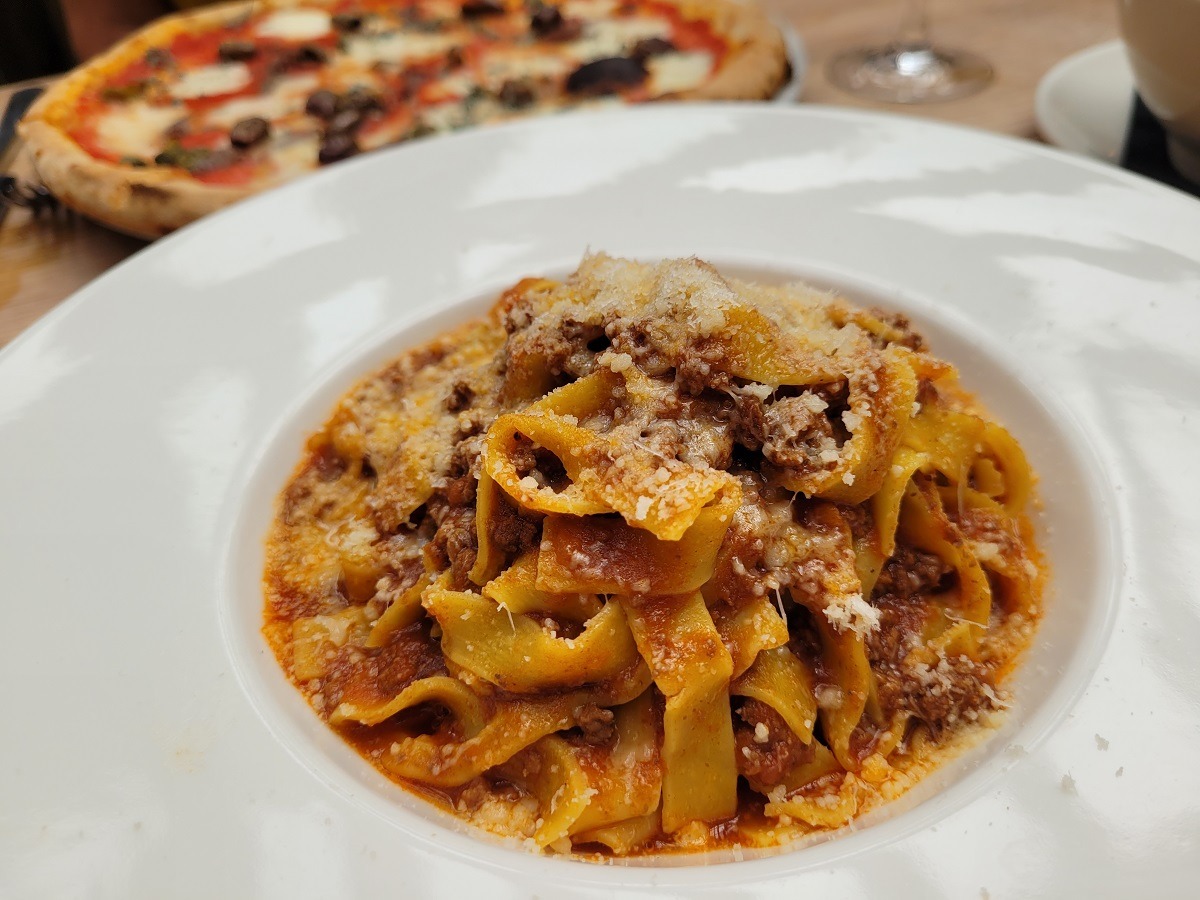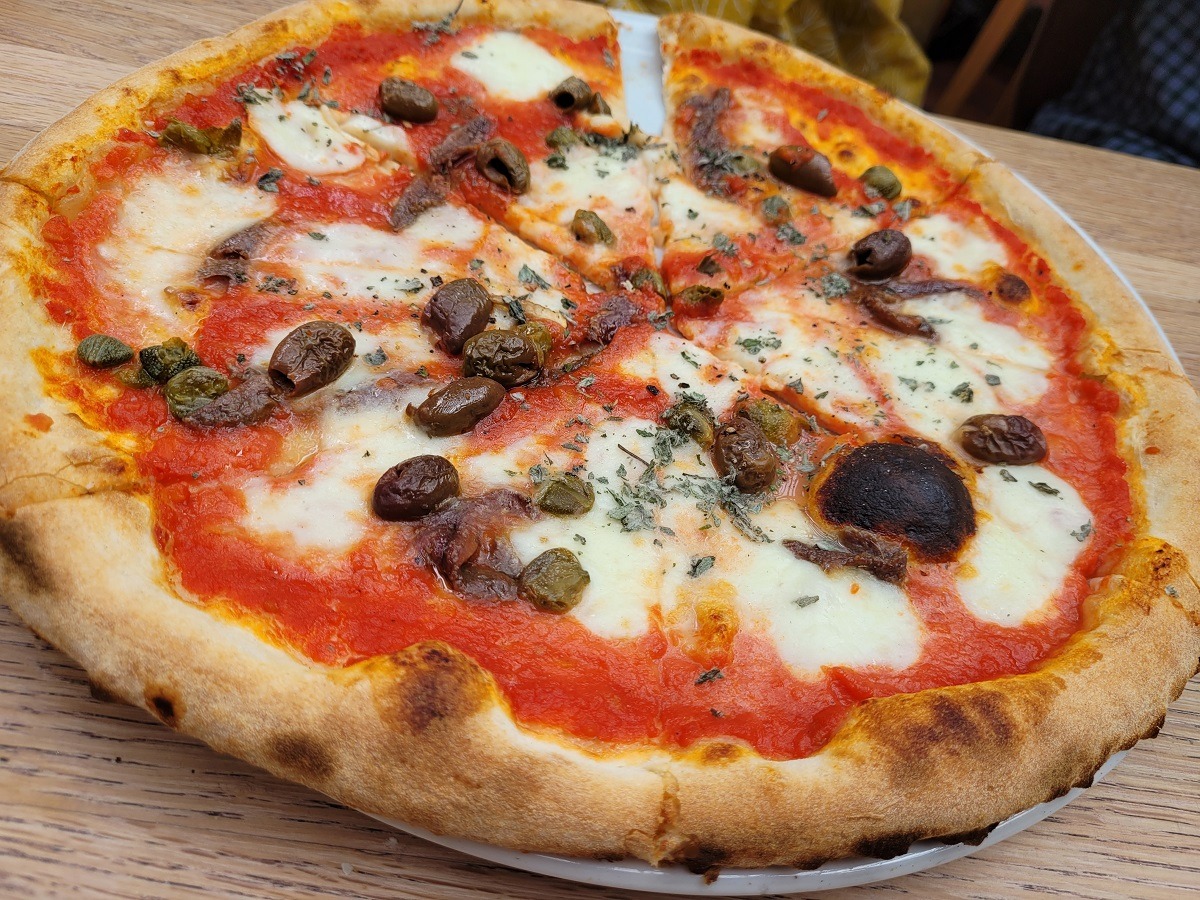 My final restaurant of the month for 2022 can be found in the affluent West London area of Richmond. At the end of the District Line on the tube, this Thames-side town has plenty of great options for eating out, and Sebastian's is among the best. Authentic dishes including homemade pasta and wood fired pizza are served in a spacious dining area, that has a covered and heated terrace as well. 
Located just steps away from Richmond Green, where in the summer you can watch a game of cricket being played, Sebastian's is a solid choice for fresh and quality food when in this part of town. 
- Whitechapel · London · UK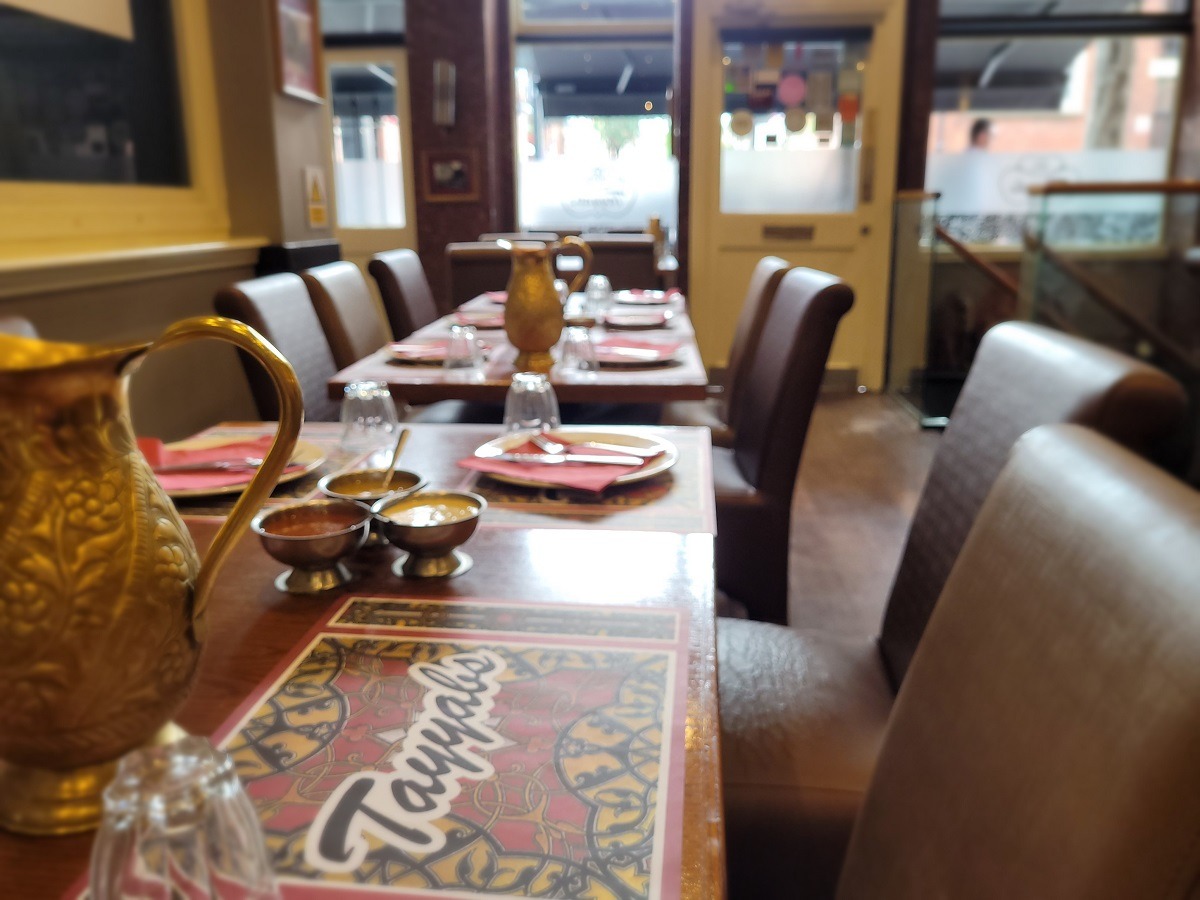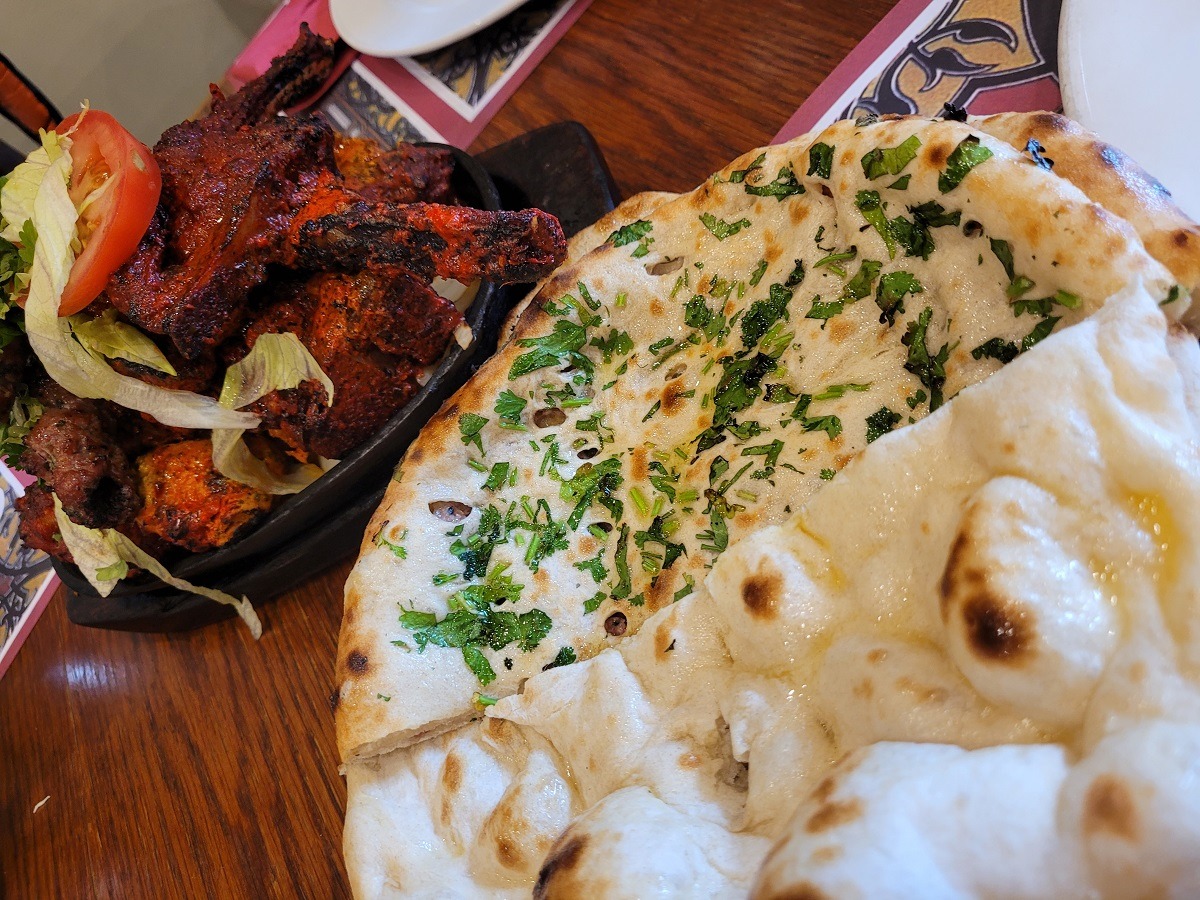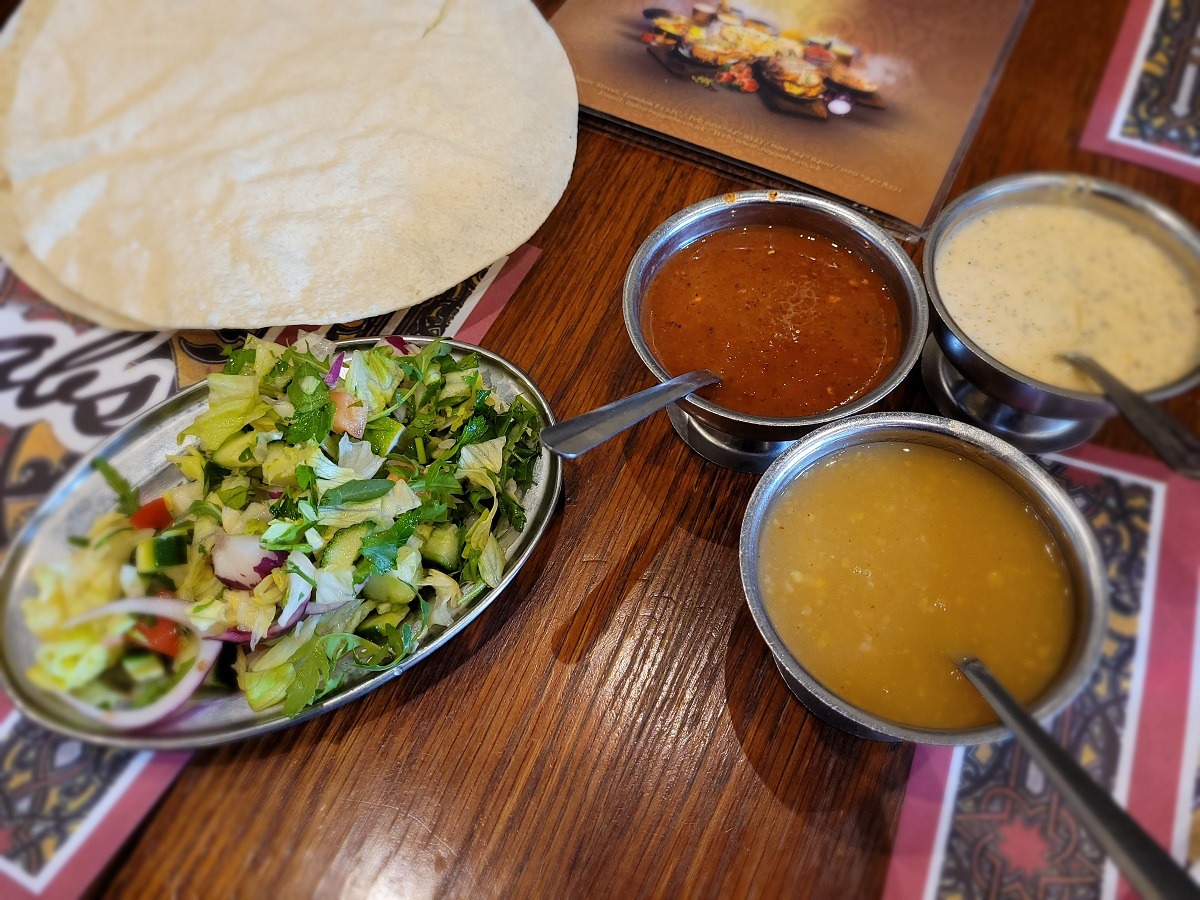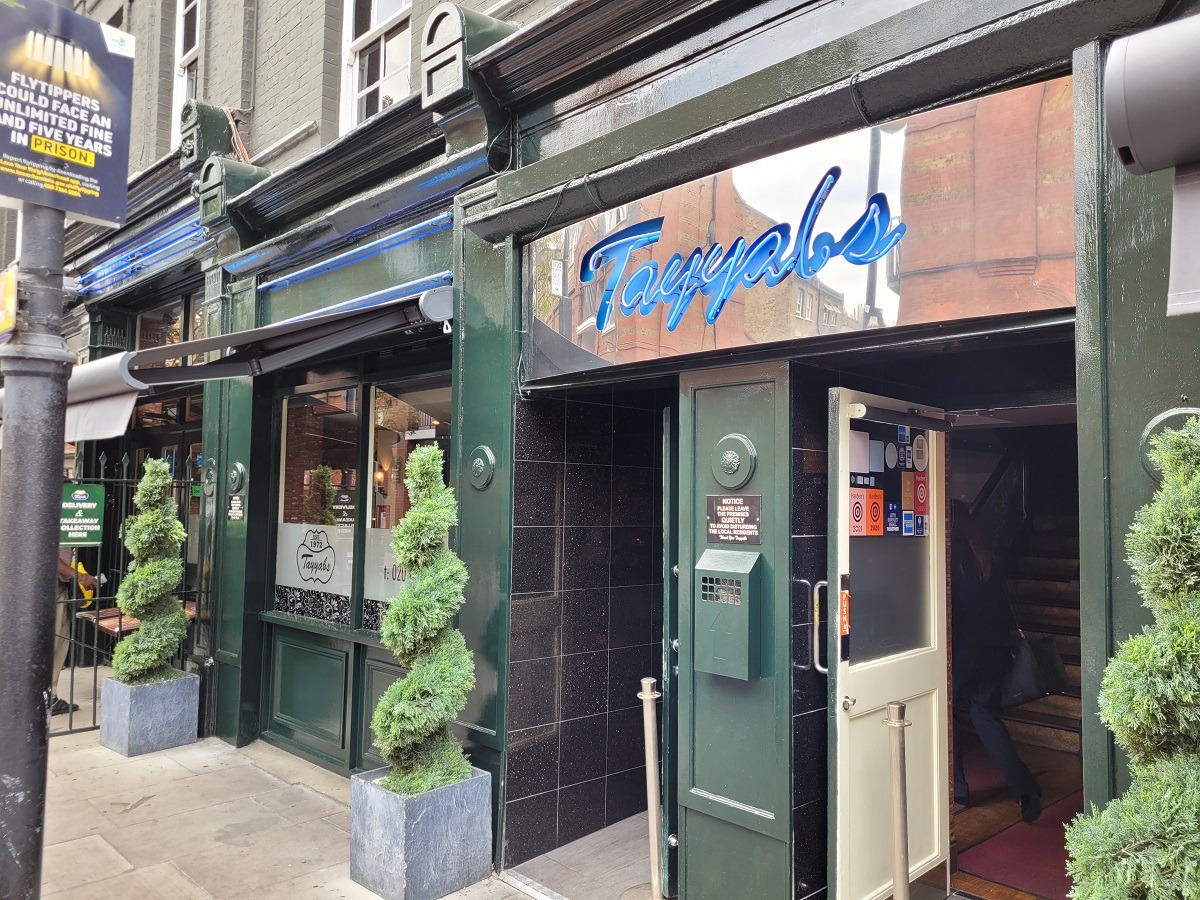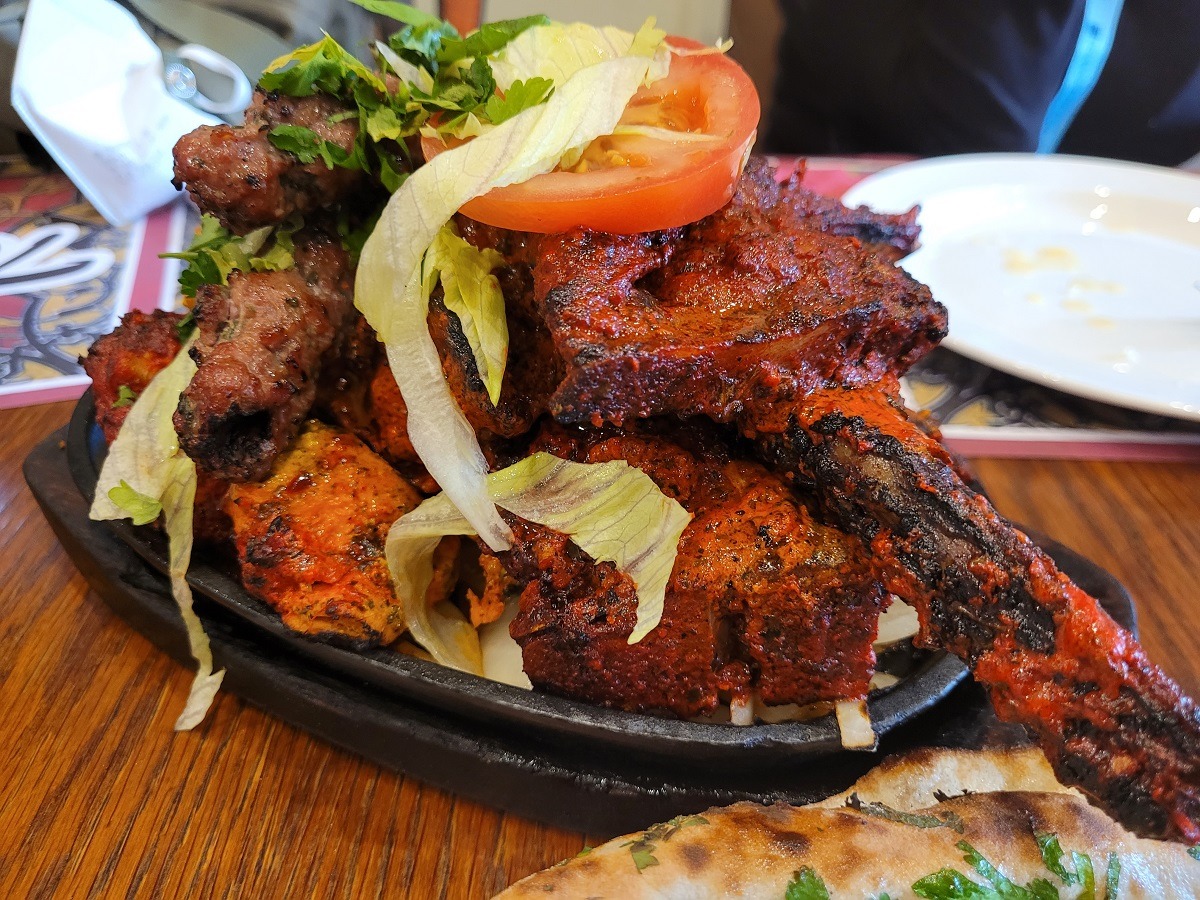 For November's restaurant of the month I've gone for a curry house in the East End of London. The food and flavours at this Whitechapel institution, that opened in 1972, are on a different level.  Curries of all different spice levels, dhals, flame-grilled marinated meats, and some of the best tandoori chicken you can find outside of the Punjab. Also cooked in the tandoor ovens are the wide selection of naan breads, including the meaty and delicious keema naan. 
Set over two floors, this spacious restaurant was recommended to me by the owner of The Fish & Chips Shop, Durango and Baby Jalebi in Barcelona. It's apparently where the Pakistani community go for the most authentic food in the UK's capital.  The only oddity is that it currently only has a rating of 3.9 on Google. Don't let this put you off though, I can honestly say Tayyabs is one of the best restaurants I've ever been to for Indian or Pakistani style food. I highly recommend the mixed grill which includes the divine lamb chops.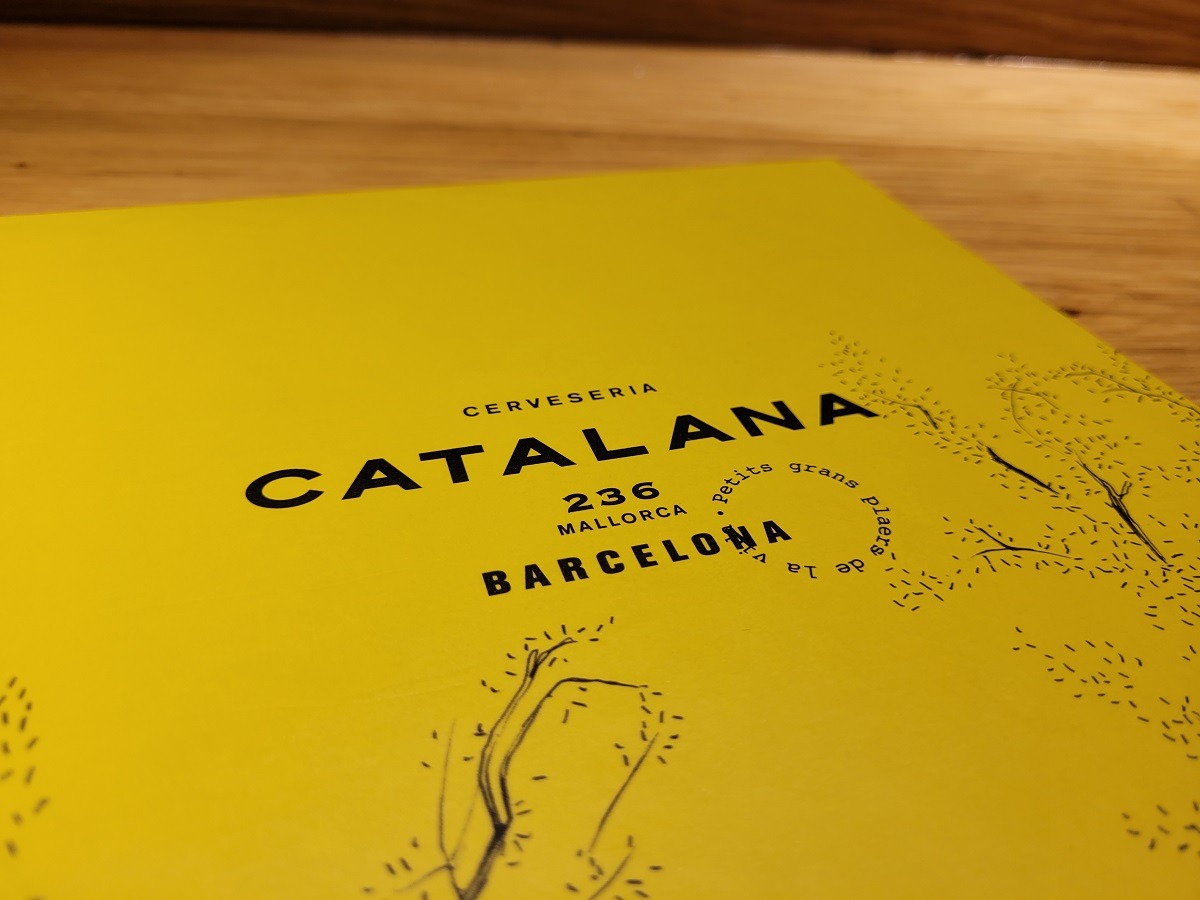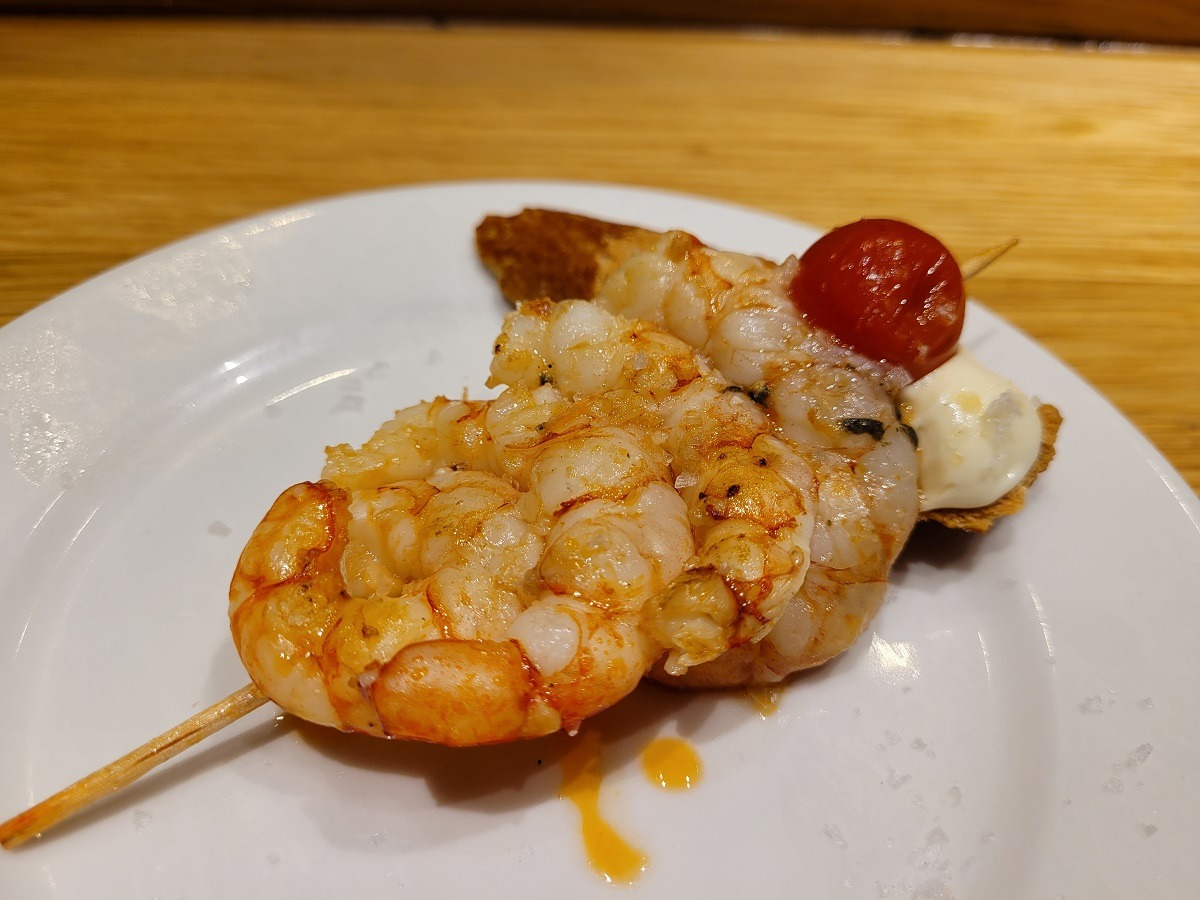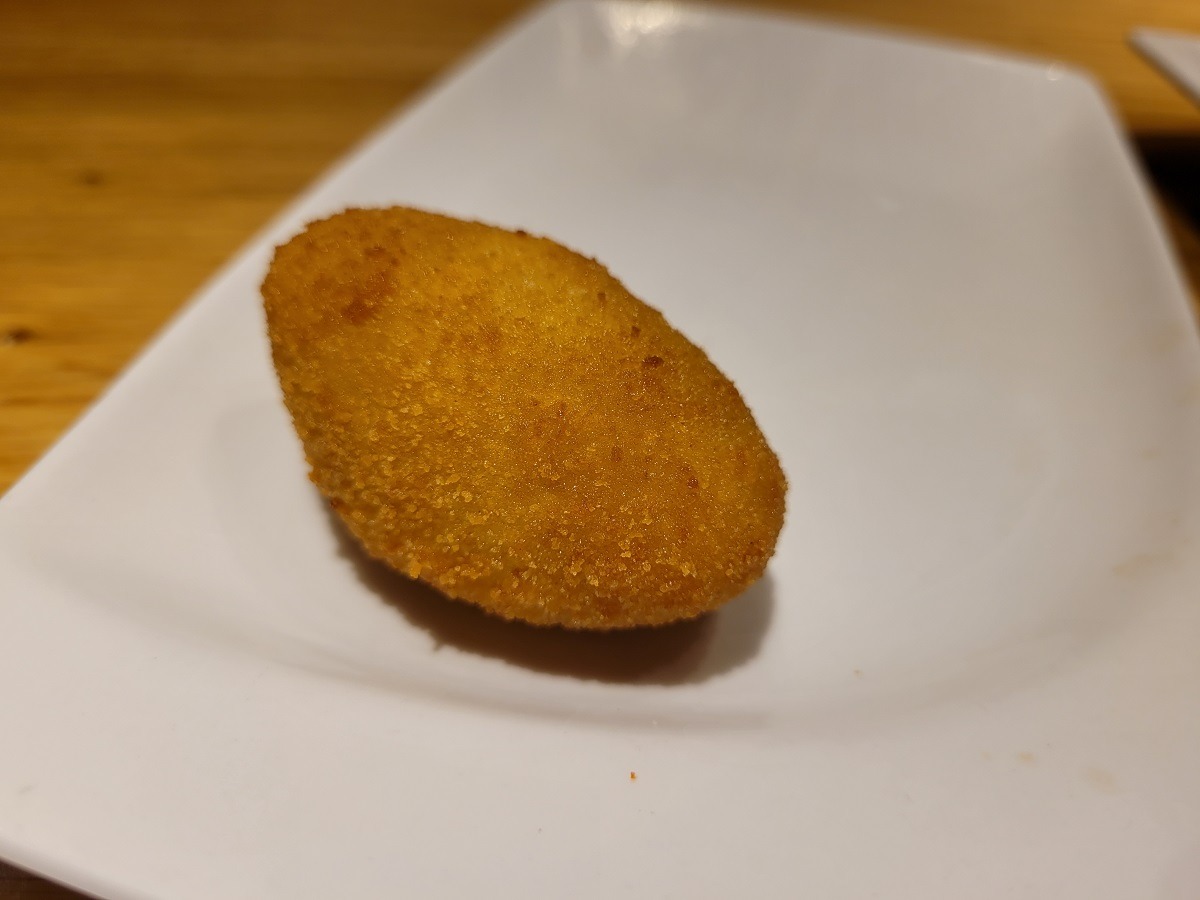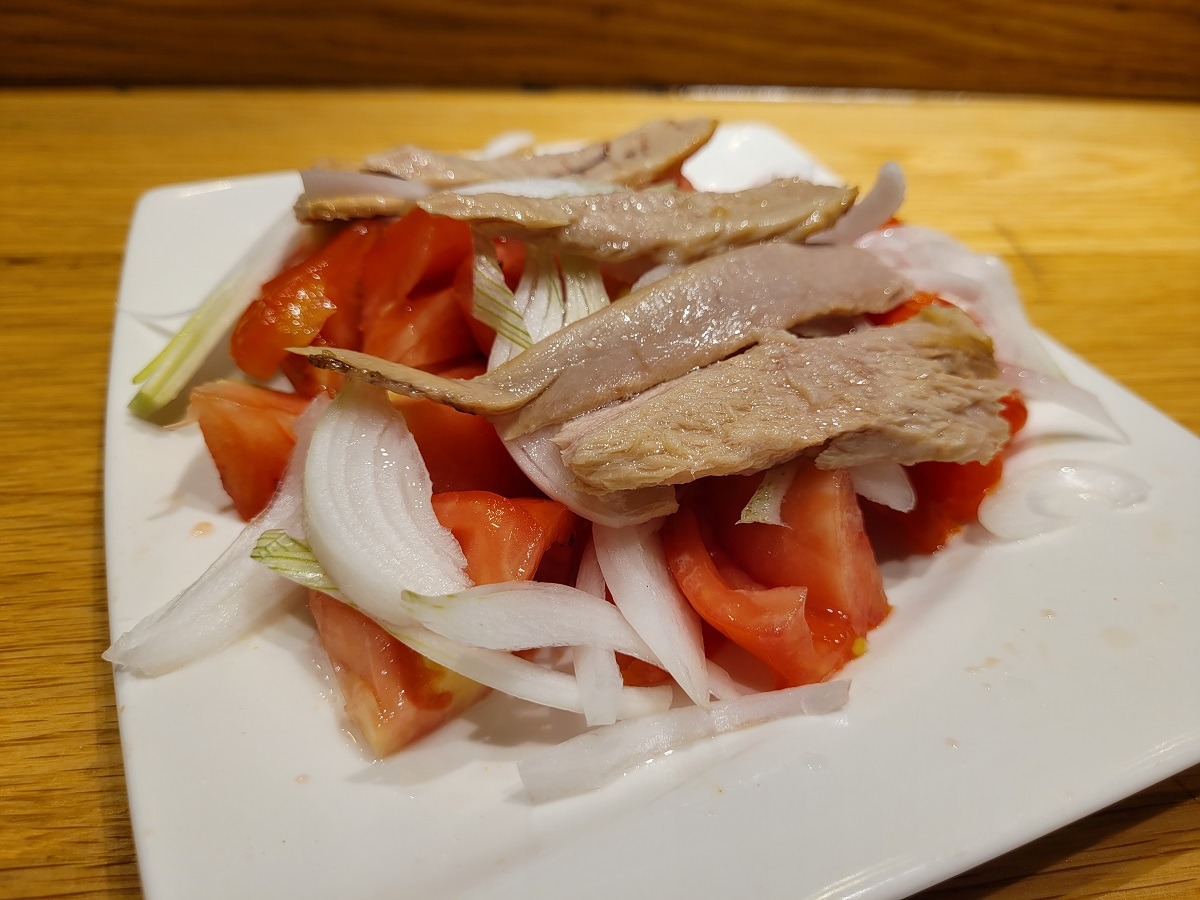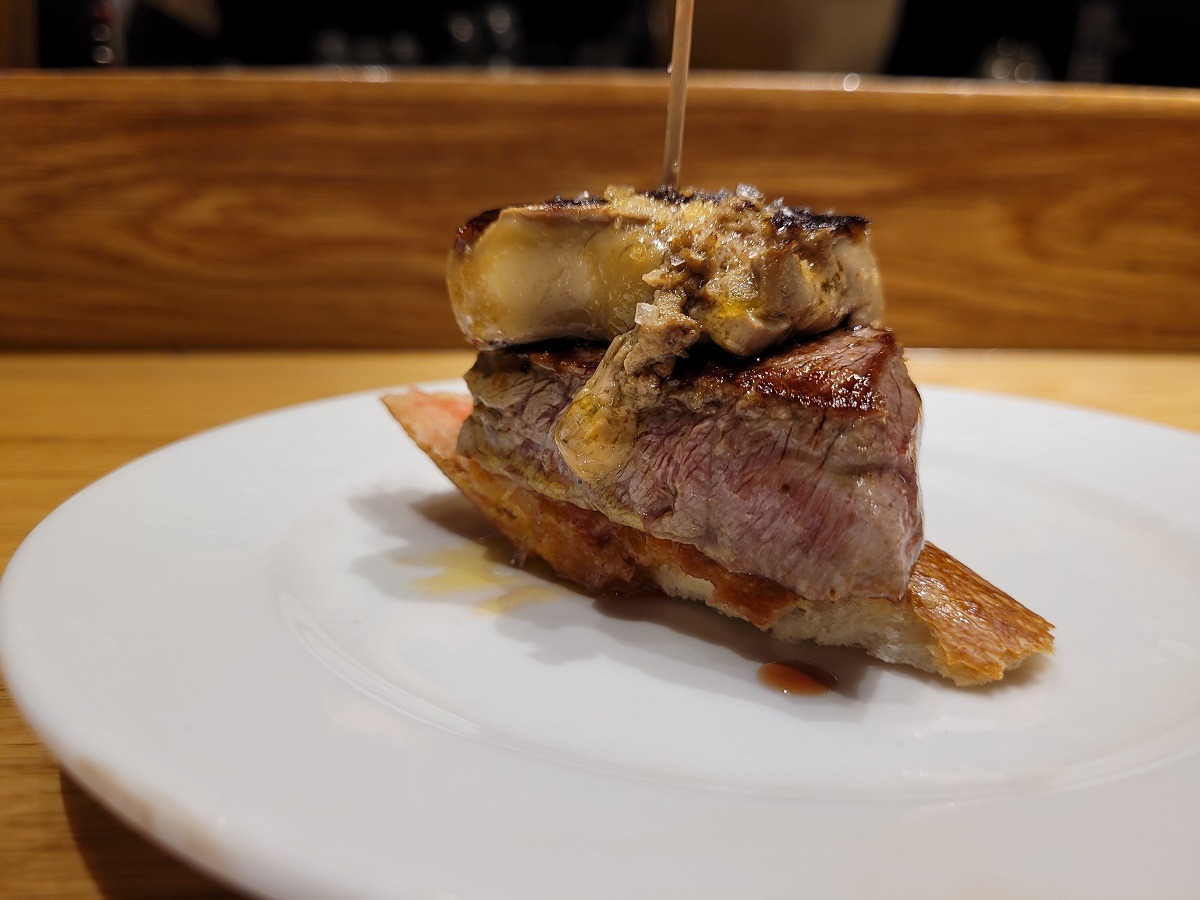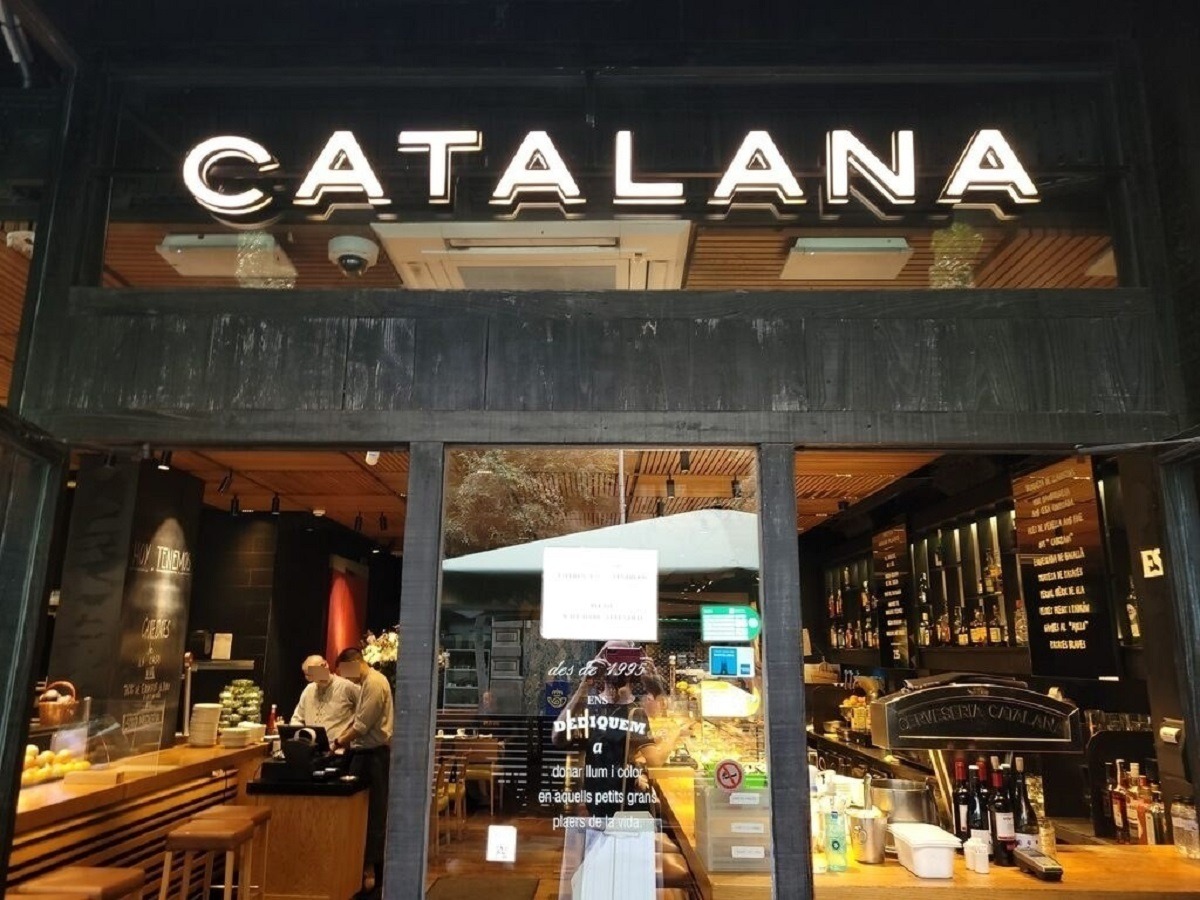 Neighbourhood: Eixample
Cost: €€
Must try dish: Spanish omelette with onions
Website: Cerveceria Catalana
Not a new restaurant, but an absolute classic, and one of the best places in Barcelona to try traditional tapas. Like the to-die-for chicken and ham croquetas, that you'd be hard pressed to find better anywhere else.
Until recently I hadn't visited in a while. The thought of queueing to get a seat at this super popular venue had put me off. However, I couldn't leave it any longer. The selection of different seafood, meat and other tapas were calling me. On a recent Sunday at 10:30am, beating the queues, I was seated straight away on arrival. And, wow was it worth it.
The menu's extensive, but the pick of the bunch for me was the perfect Spanish omelette, with thin crispy tomato bread called flauta, the freshest tasting tuna salad with tomatoes and onions, succulent juicy prawns on a stick, and one of the best value steak and foie's you'll find in the city.
For other great tapas selections in Barcelona see my full guide here.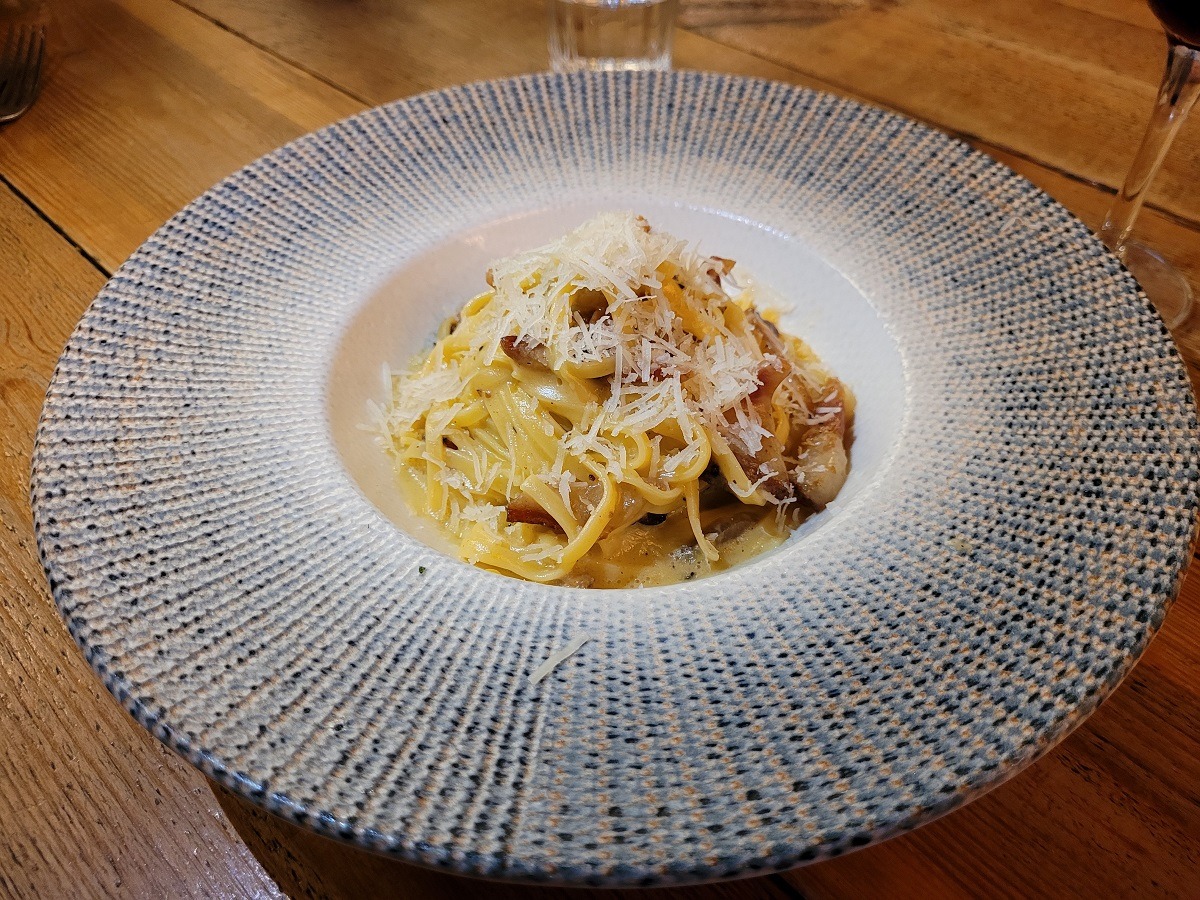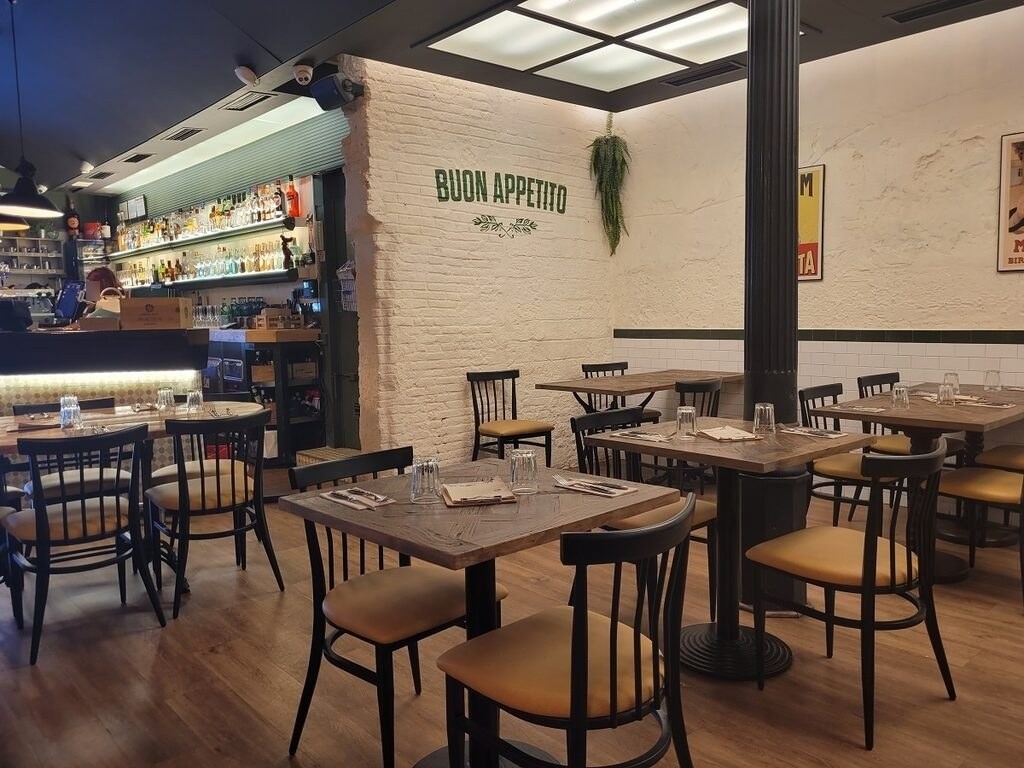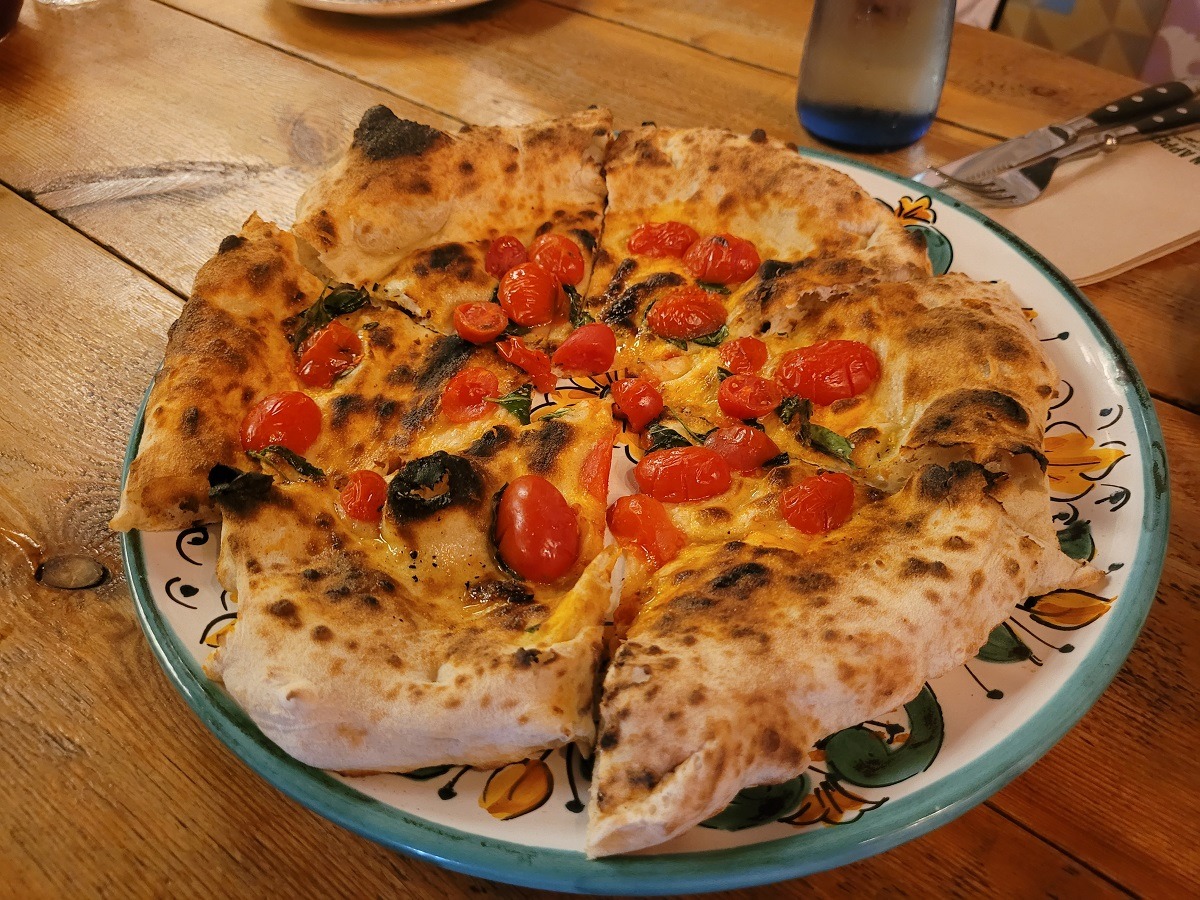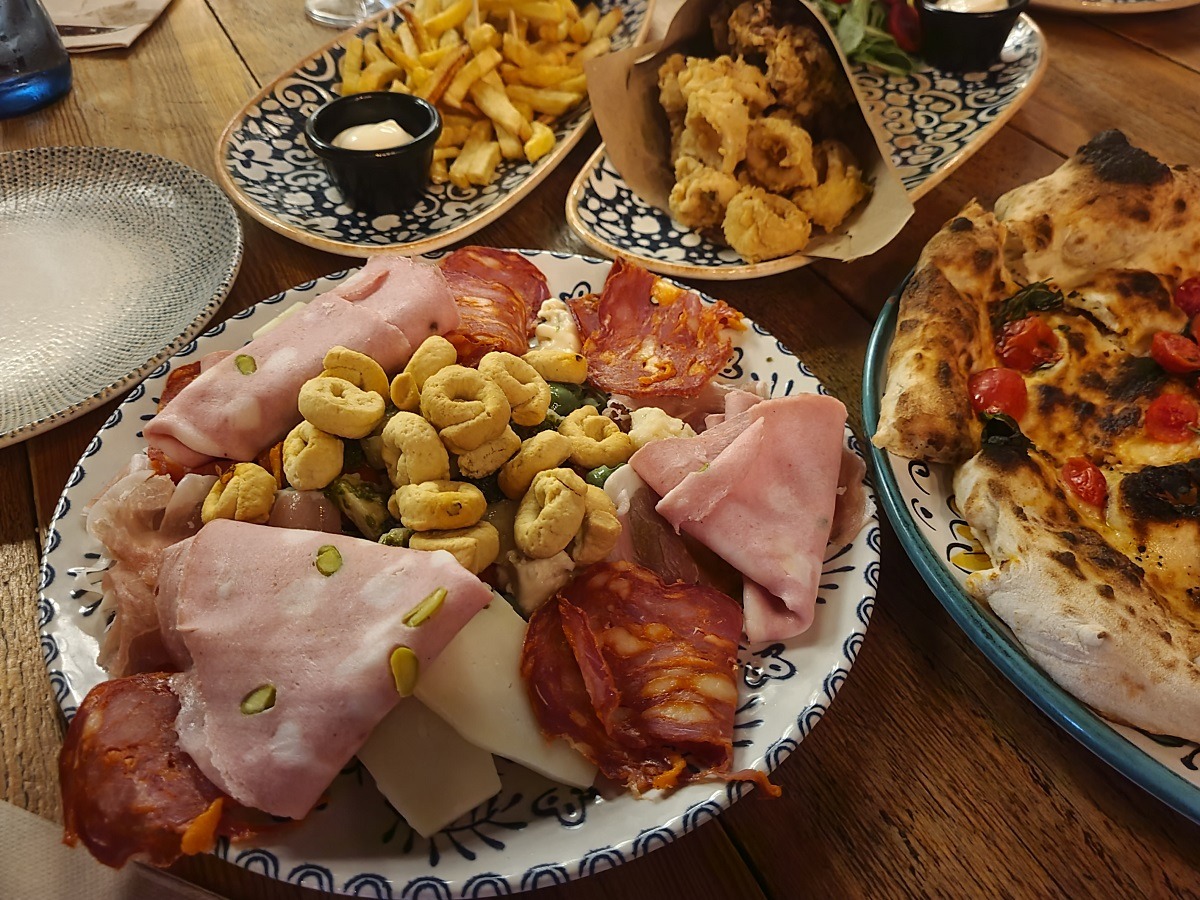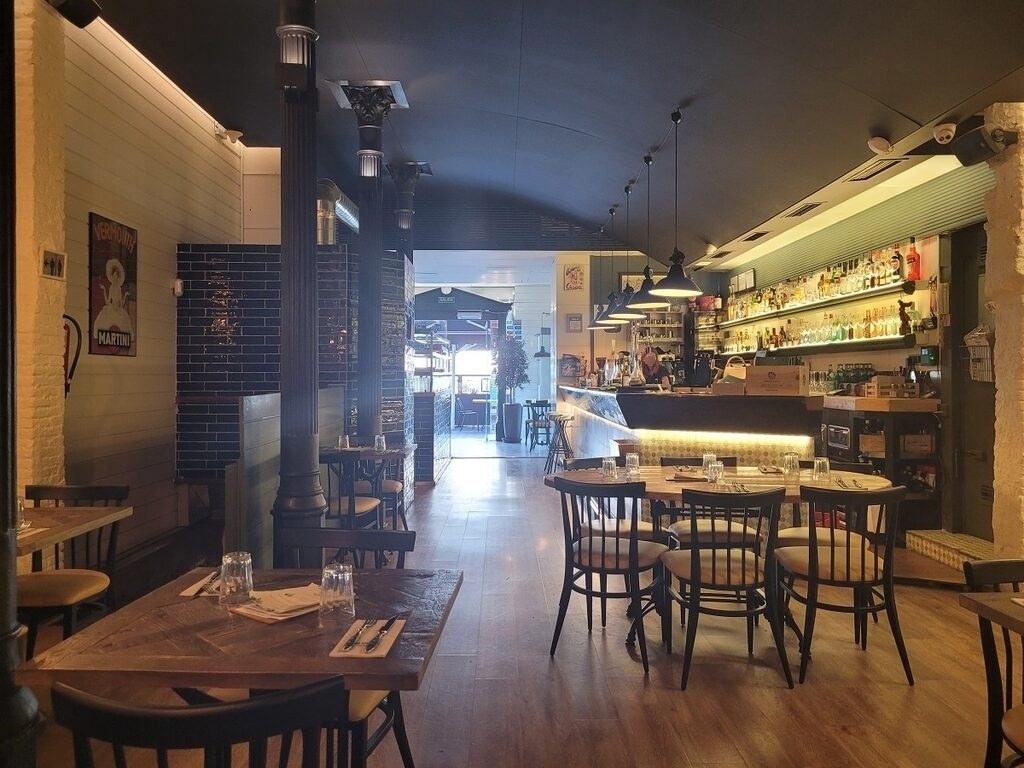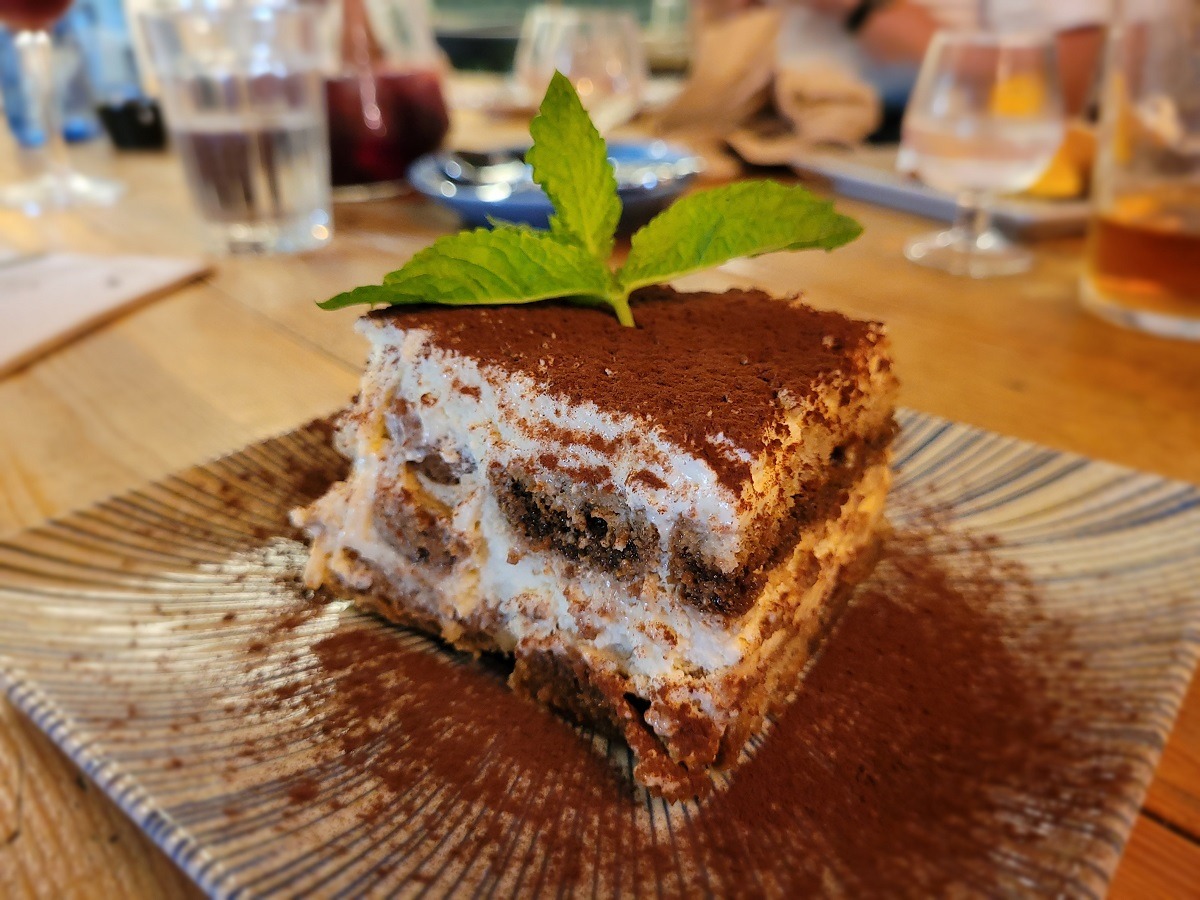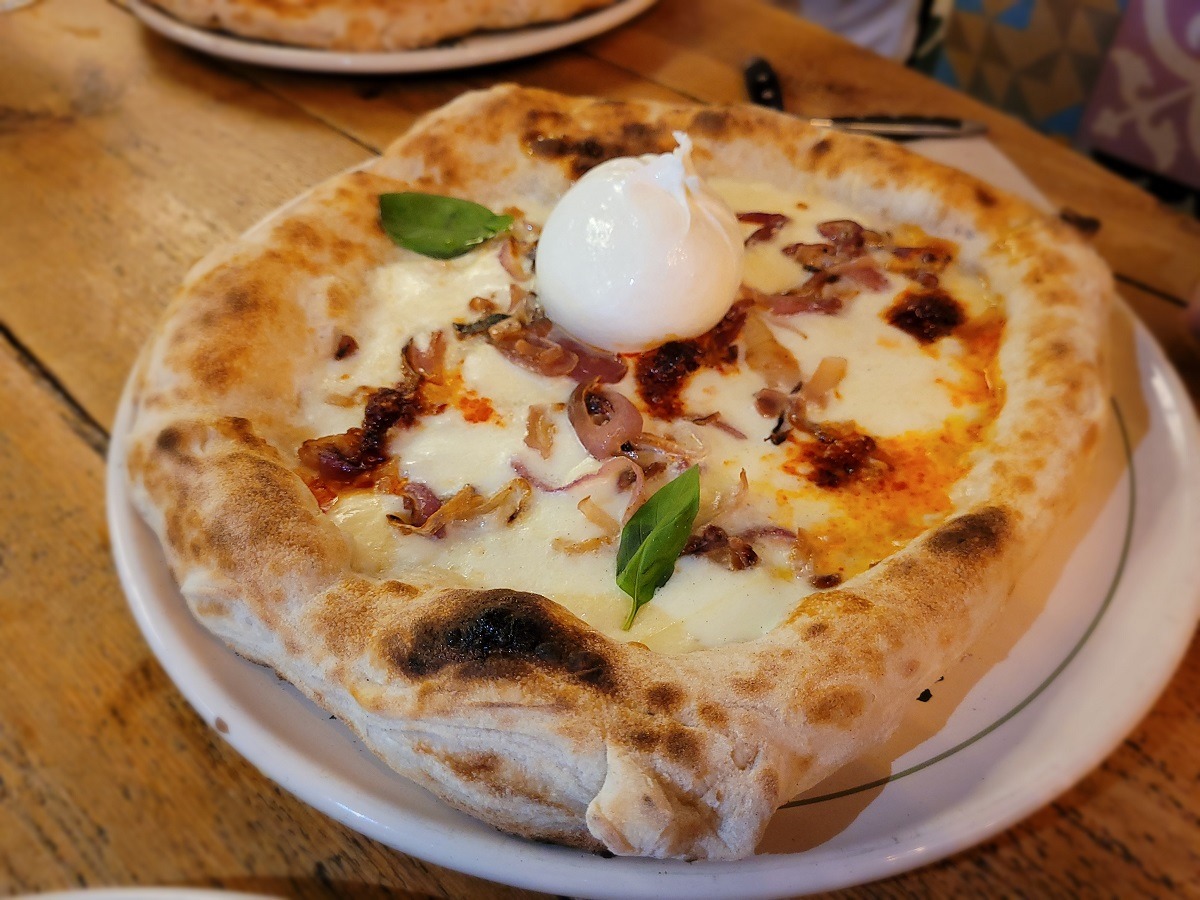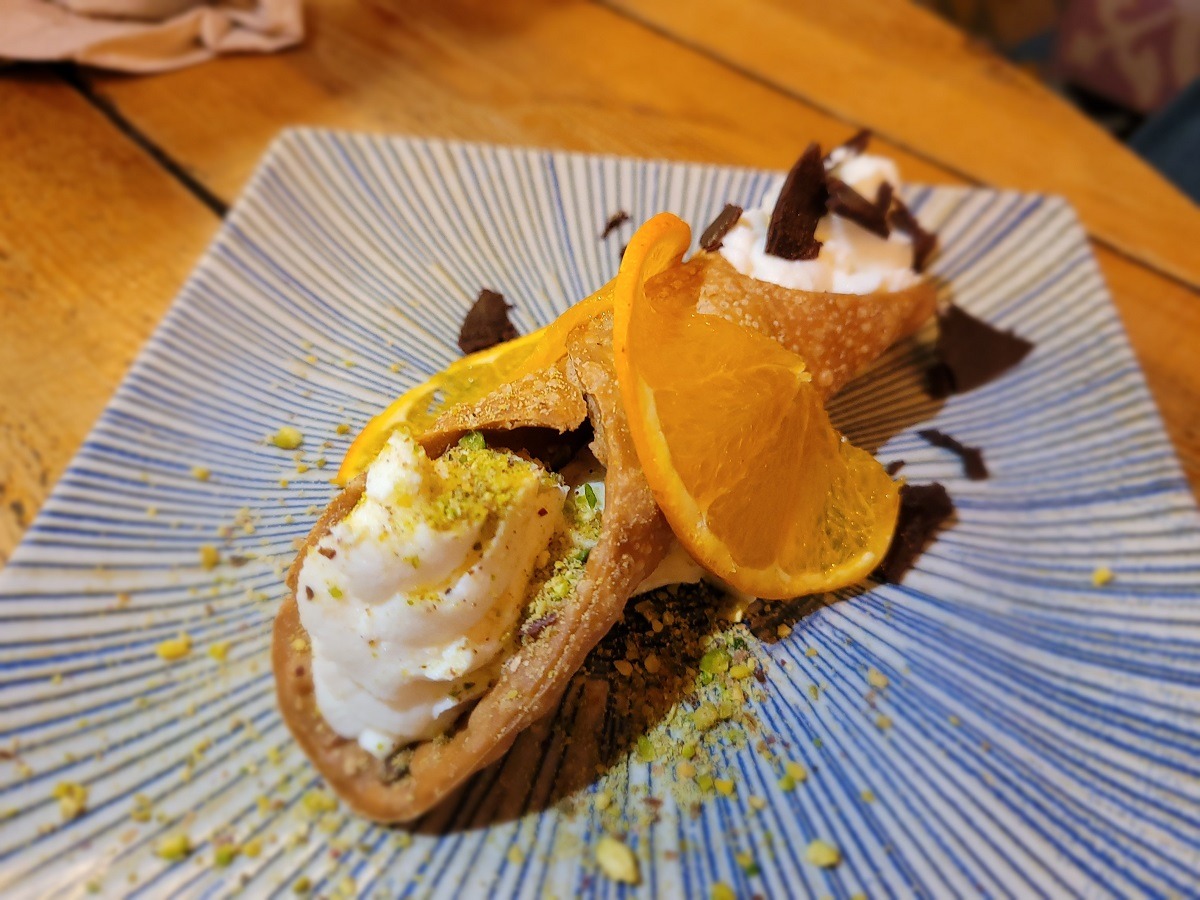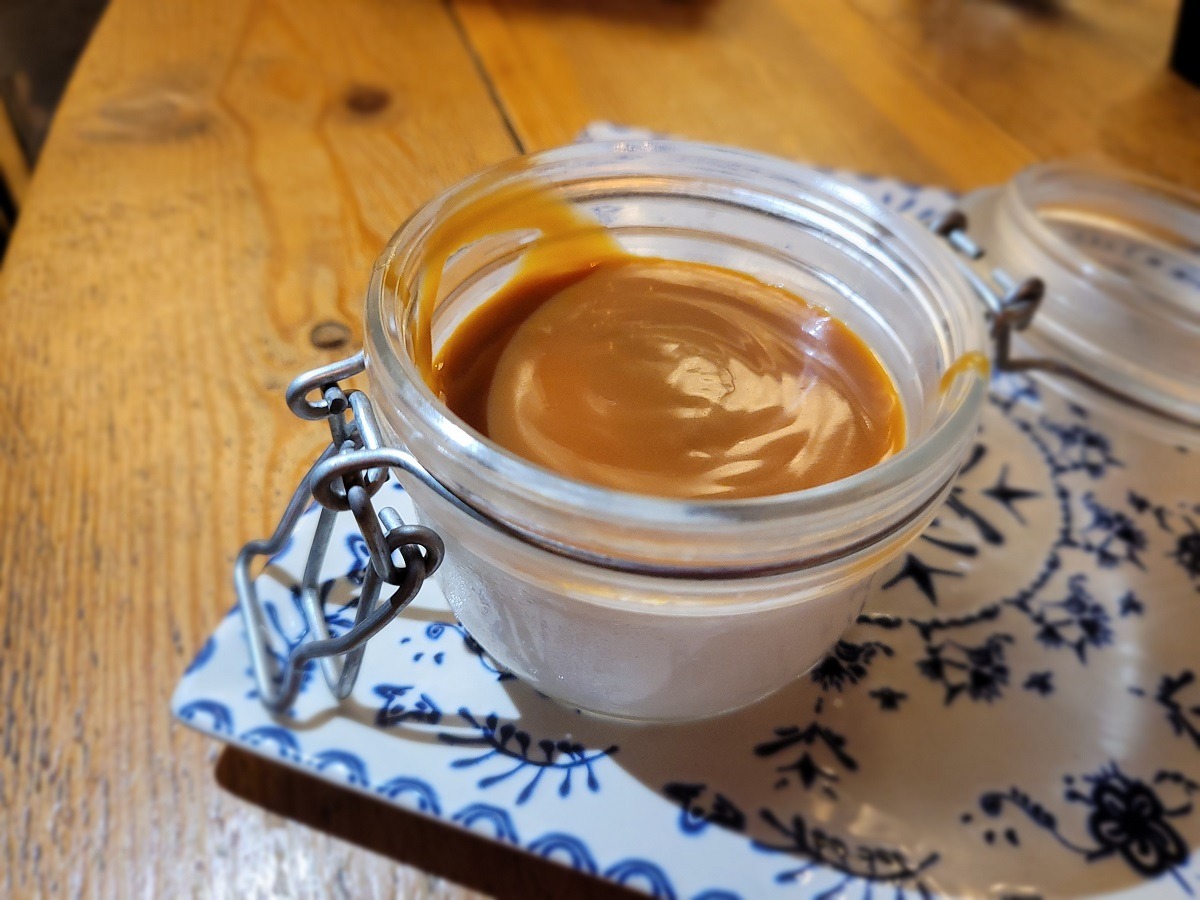 I can't recommend this fantastic Italian restaurant, close to Ciutadella Park, enough. Italian owned and staffed, the food is traditional, think beautiful creamy egg carbonara or authentic Italian meatballs bolognese. They use different doughs for the wood oven cooked pizzas (more info here in my best pizzas guide), with multiple choices of toppings. And the tiramisu takes your taste buds to Italy itself. A nice relaxed environment, either inside or out front on the terrace. Plus the prices are great value. Oh, and the calamari fritti starter, was the best I've ever had, crispy on the outside, but not chewy at all.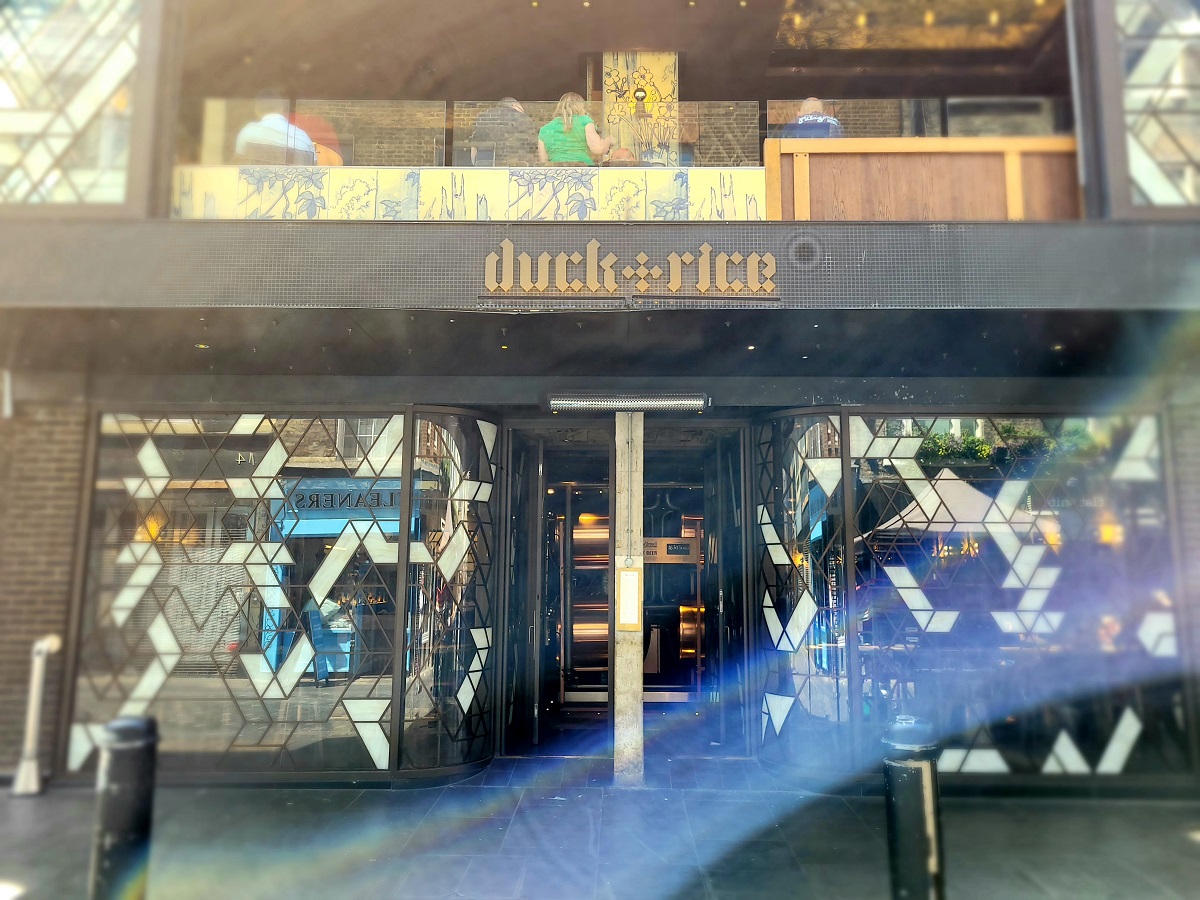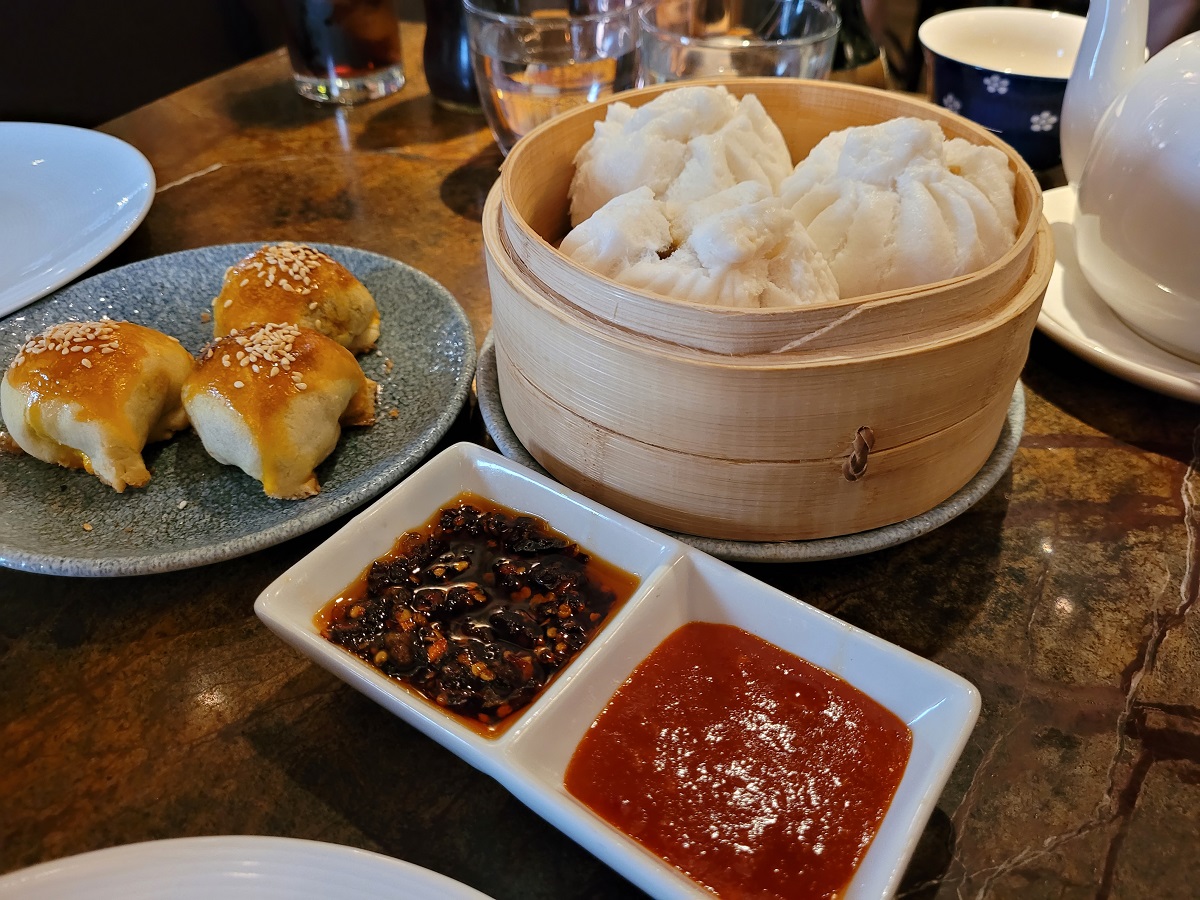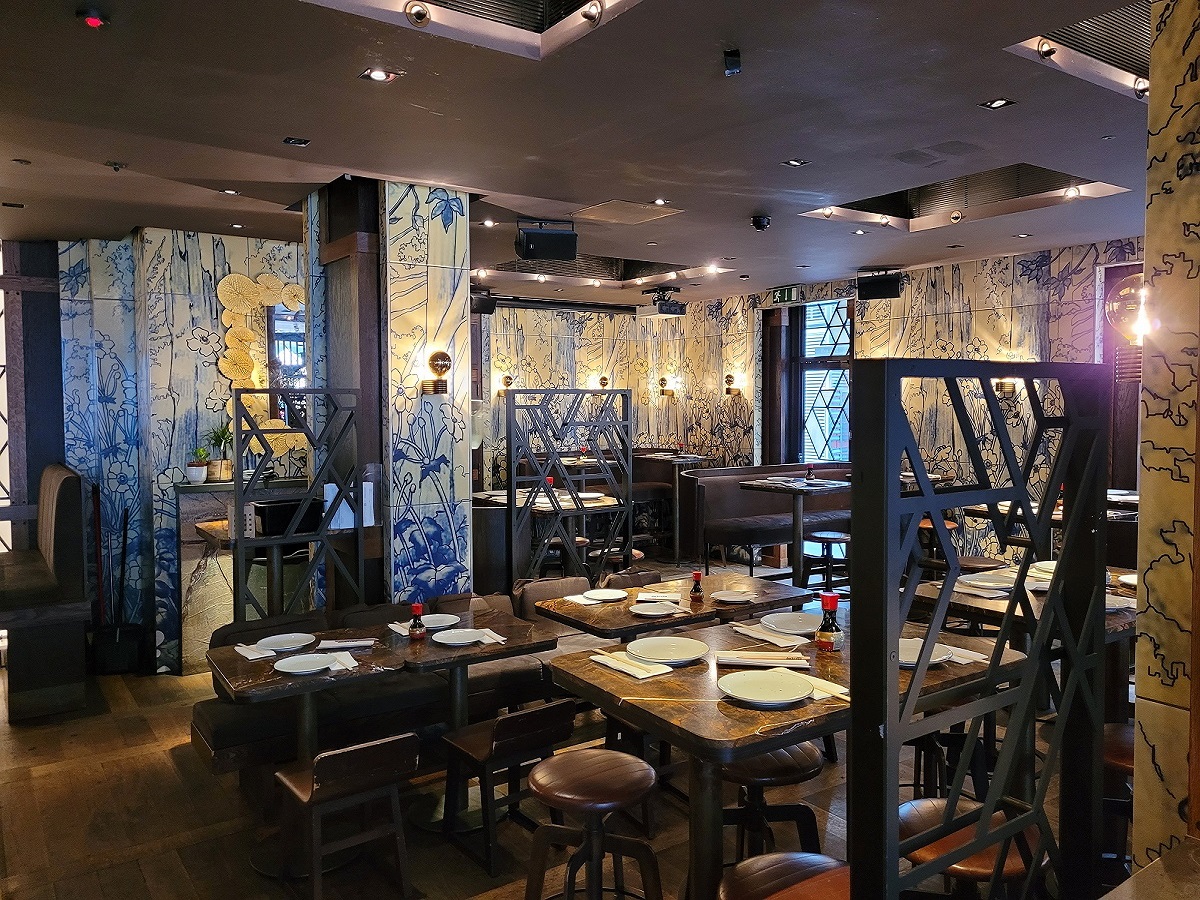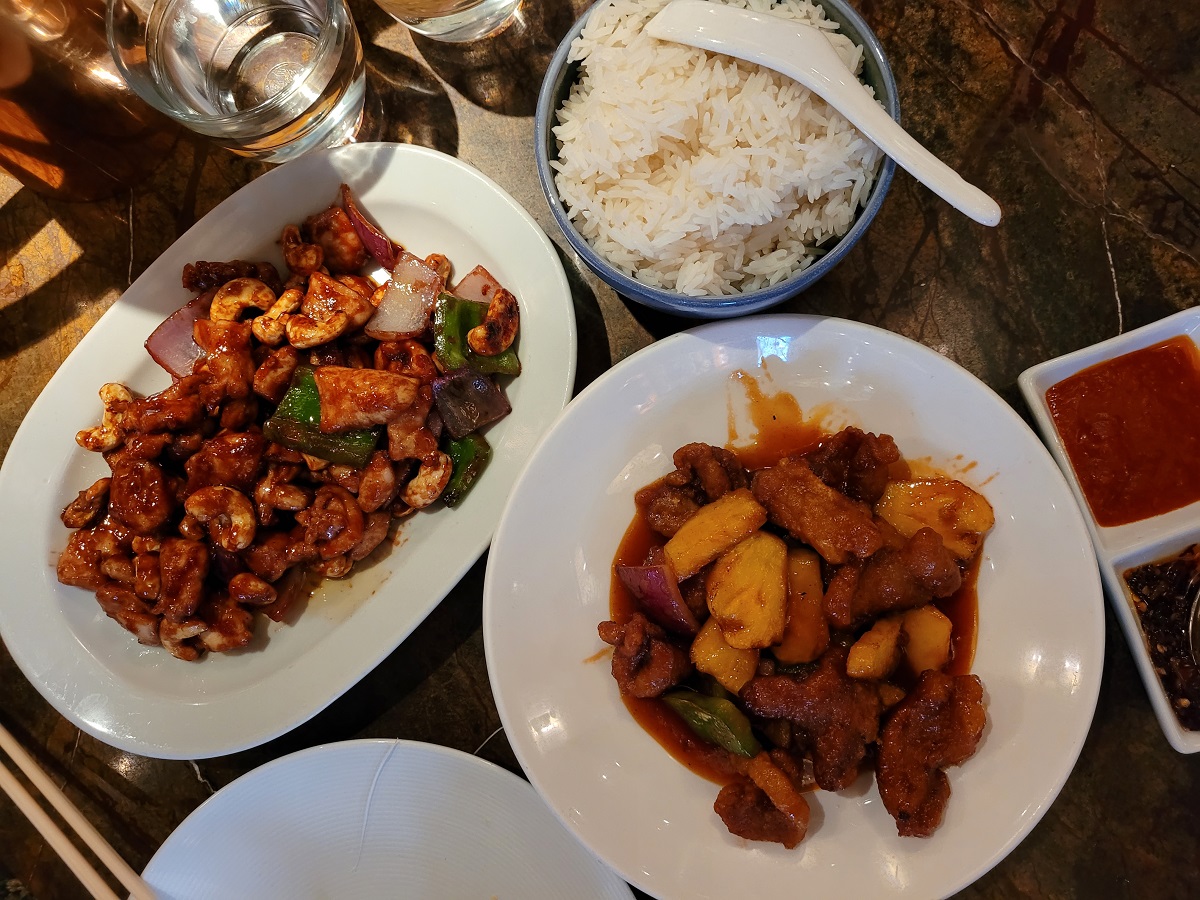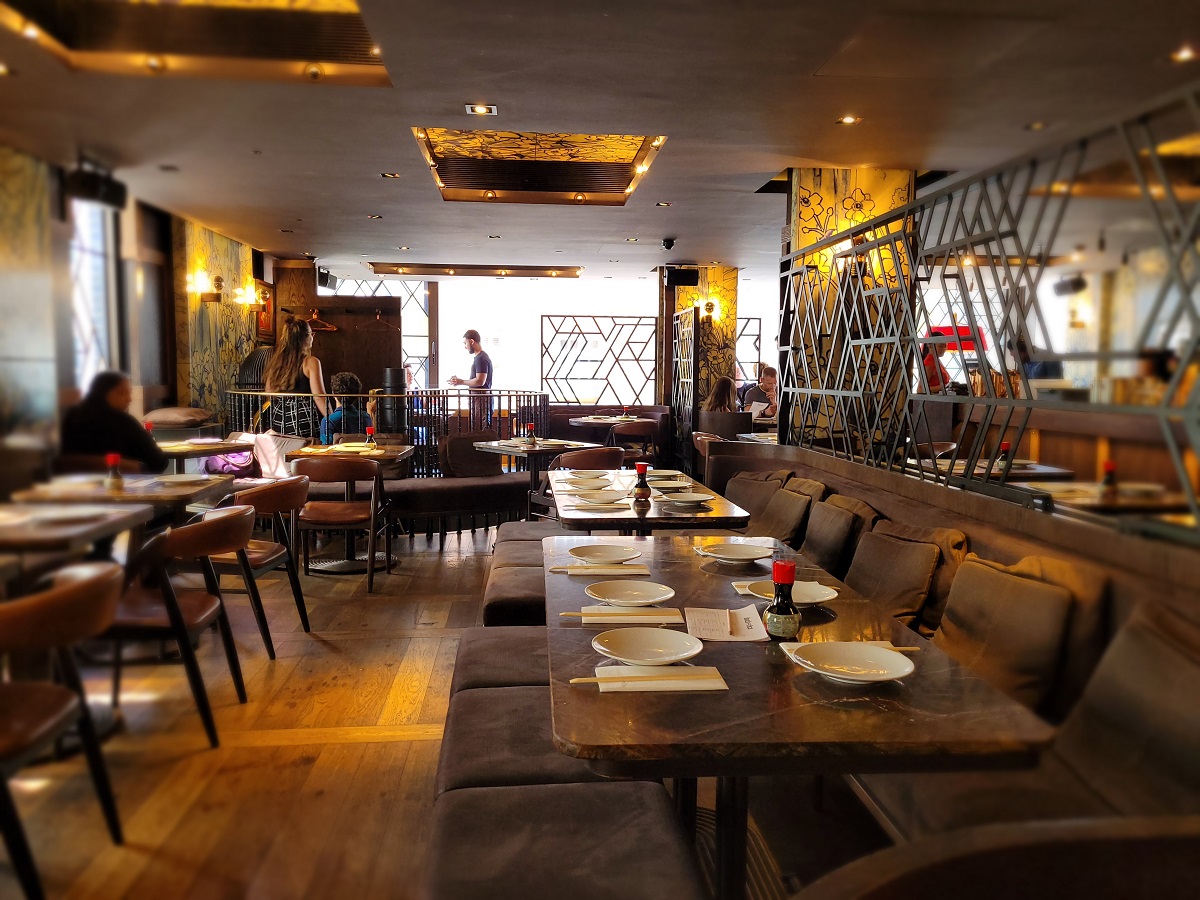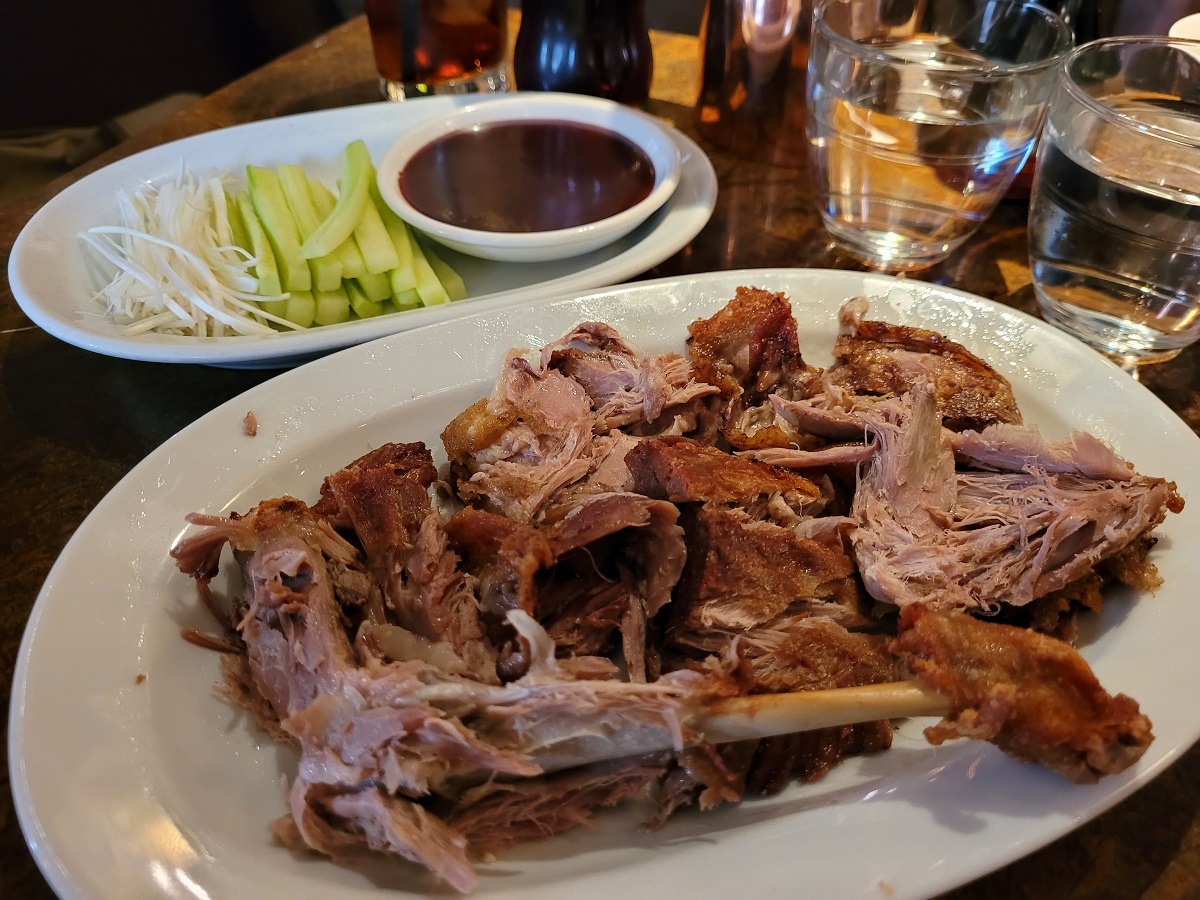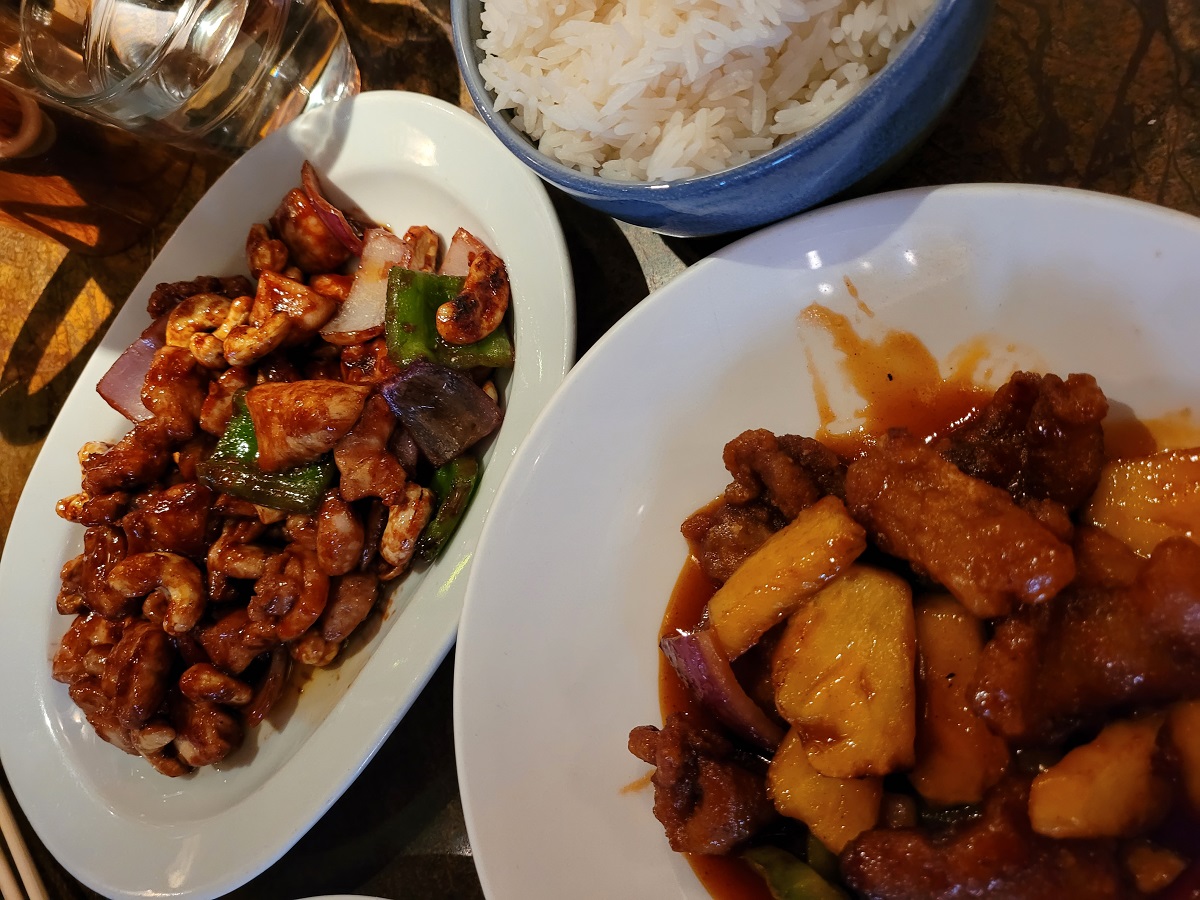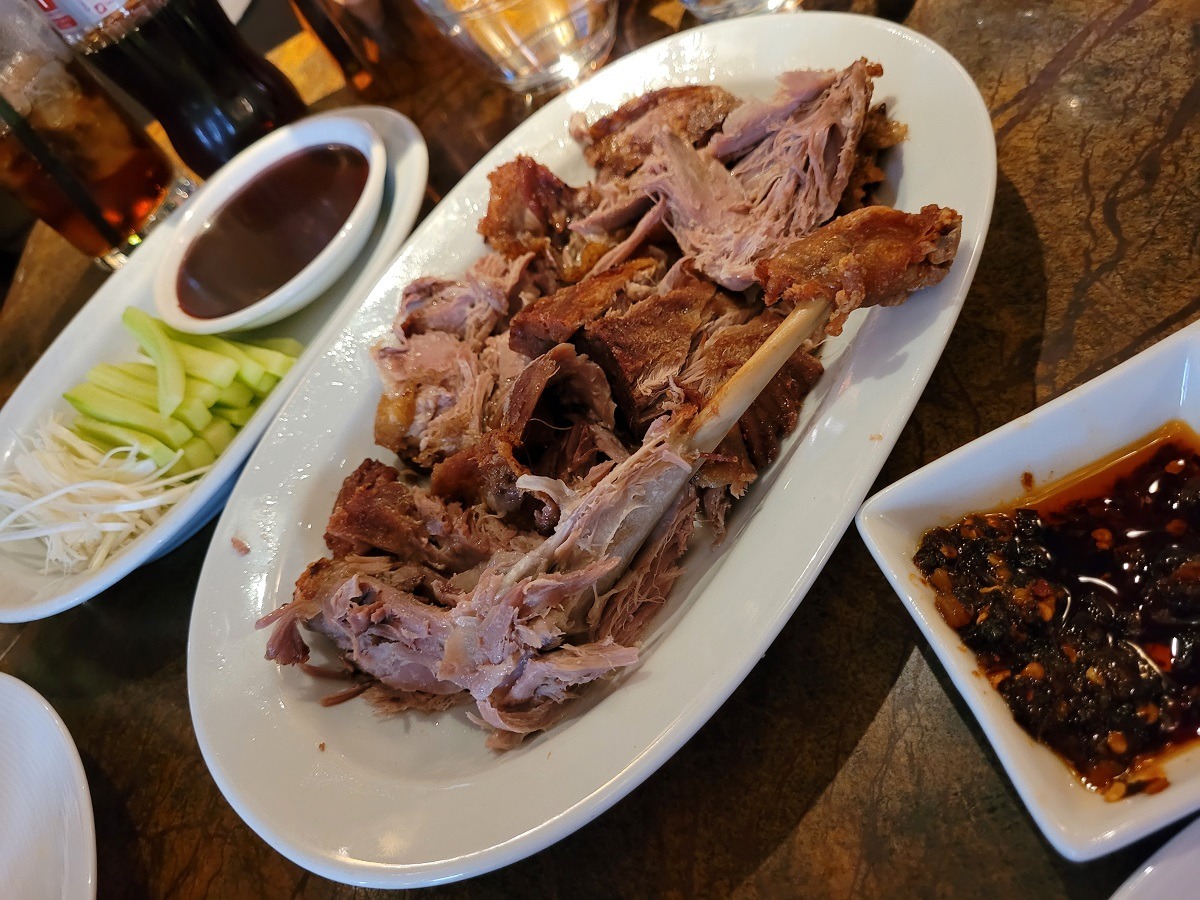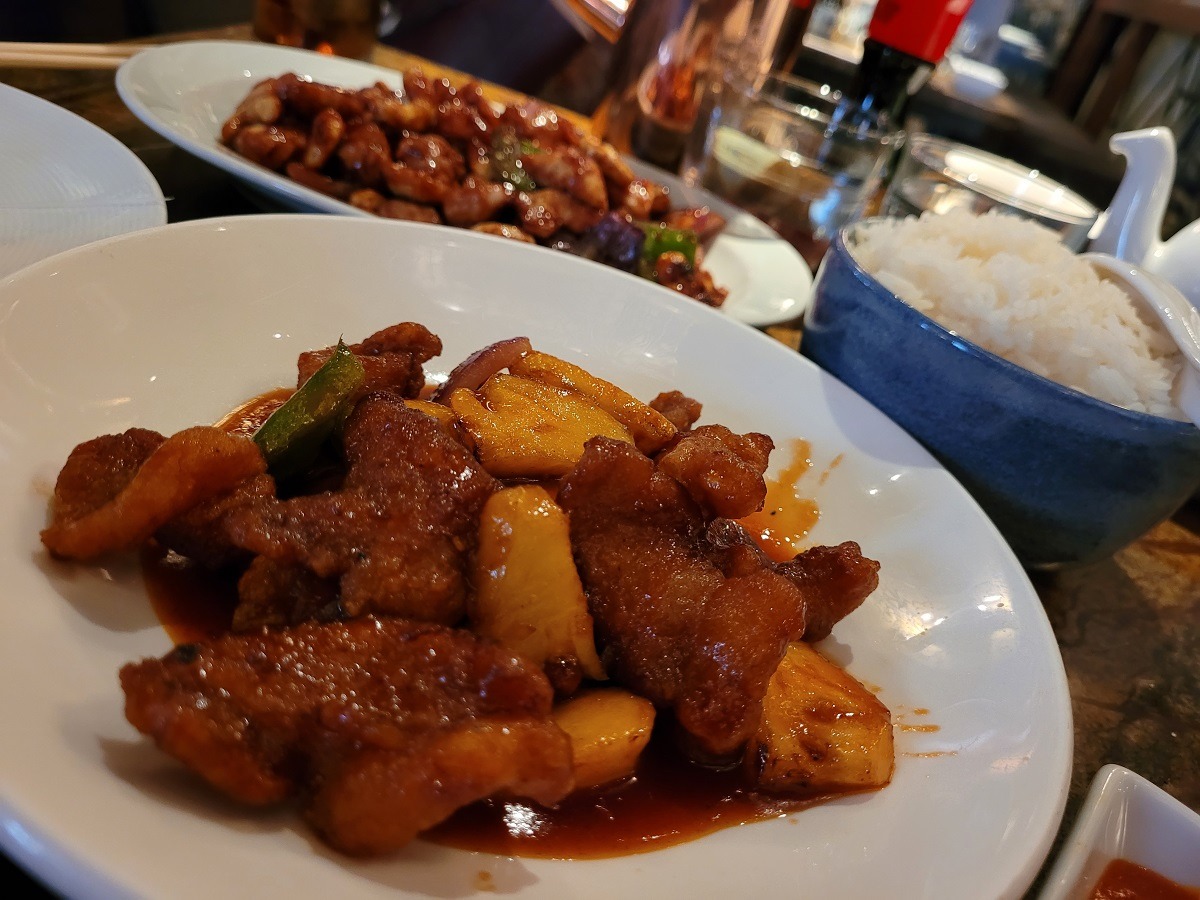 Top quality Chinese food and craft beers in a pub-style restaurant in the heart of Soho, London. The food is authentic, the atmosphere is buzzing, and the service is friendly, unlike some of the other Chinese restaurants round the corner in China Town. Duck is the specialty here, and to name just two from the menu there's the 72 hour roasted version in a sticky sauce or one of the best shredded duck and pancakes with plum sauce you're likely to get anywhere. 
Duck & Rice is the brainchild of Alan Yau, creator of Wagamama and Hakkasan. So, you know the standard of food is going to be high, like some of the dim sum you can also get round the corner in his MICHELIN star restaurant Yautcha. Prices are slightly higher than you might find elsewhere, but the calibre of cuisine make it more than good value.
Although opened in 2015, the restaurant still feels new and exciting. Everything we had was delicious, from the venison puffs and char siu buns to the chicken with cashew nut, and the sweet and sour pork, which was crispy on the outside with just the right amount of sugary stickiness.
- Canary Wharf · London · UK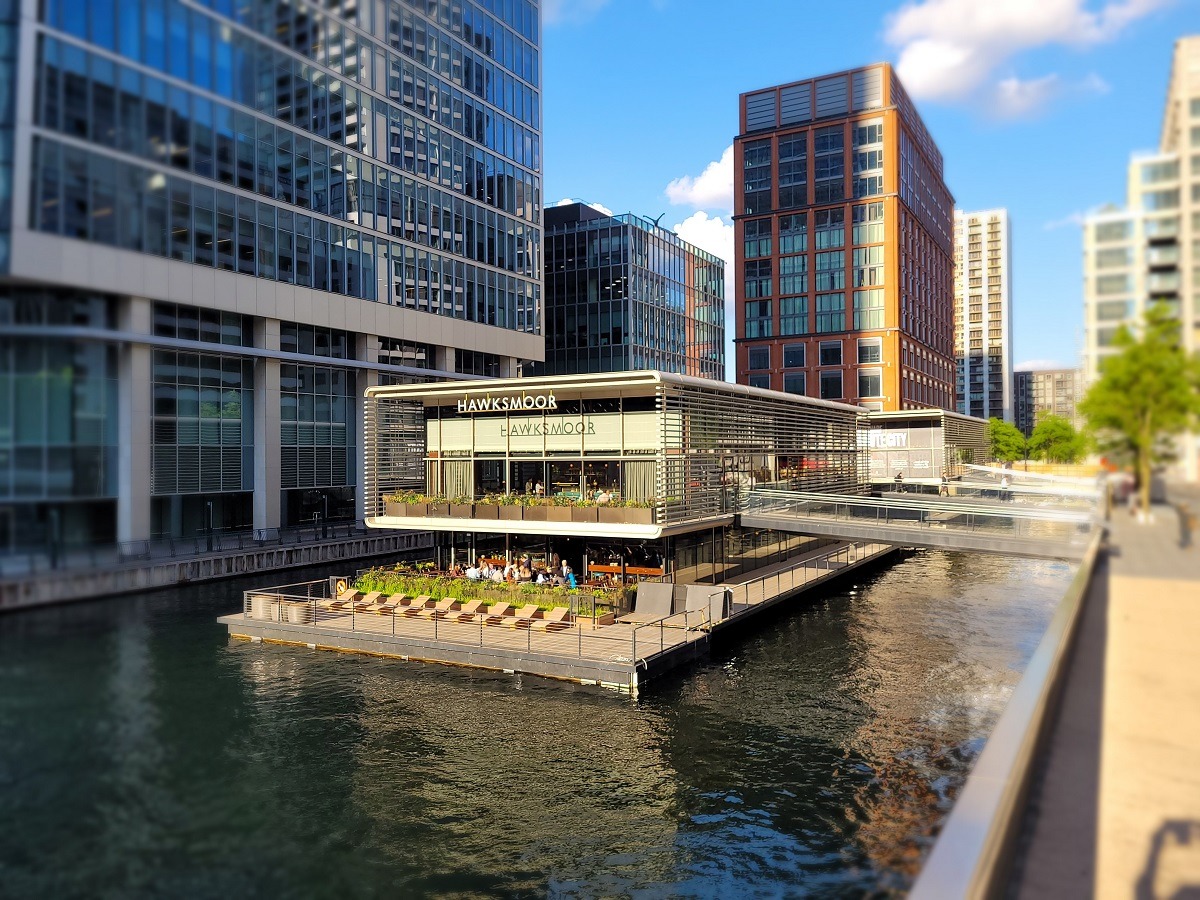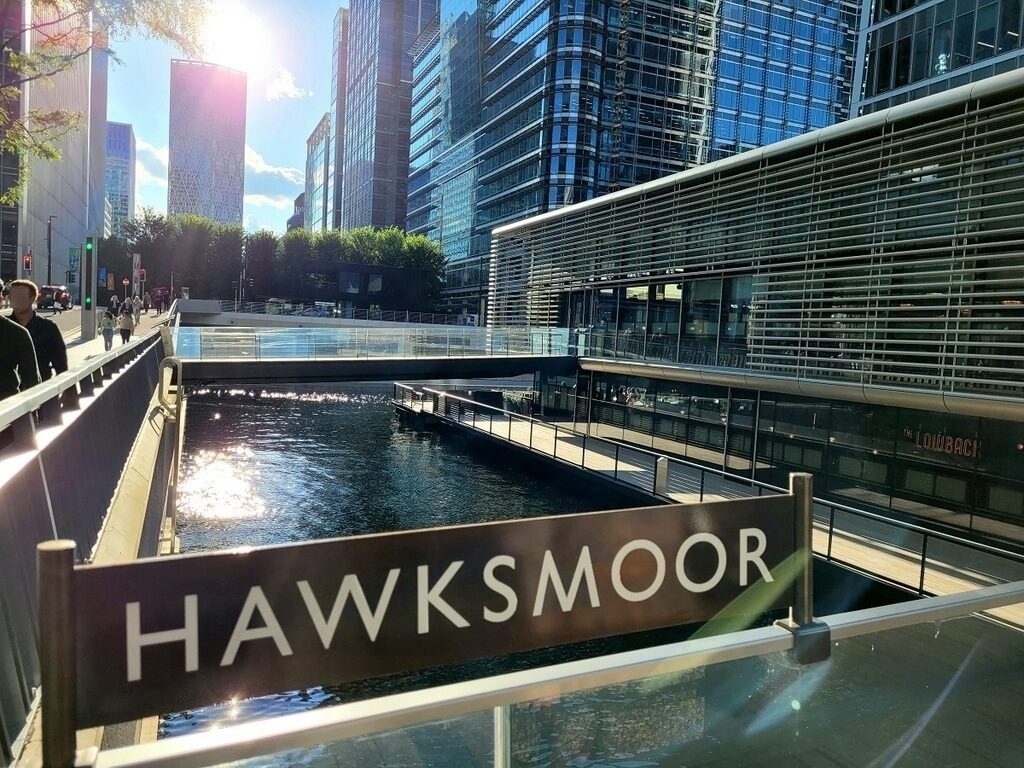 Home to The Big Matt Burger, The Lowback bar is part of Hawksmoor Wood Wharf. Located on the ground floor of it's floating Island restaurant in Canary Wharf. Creative cocktails, bar snacks and classic Hawksmoor steaks. Read my full review here.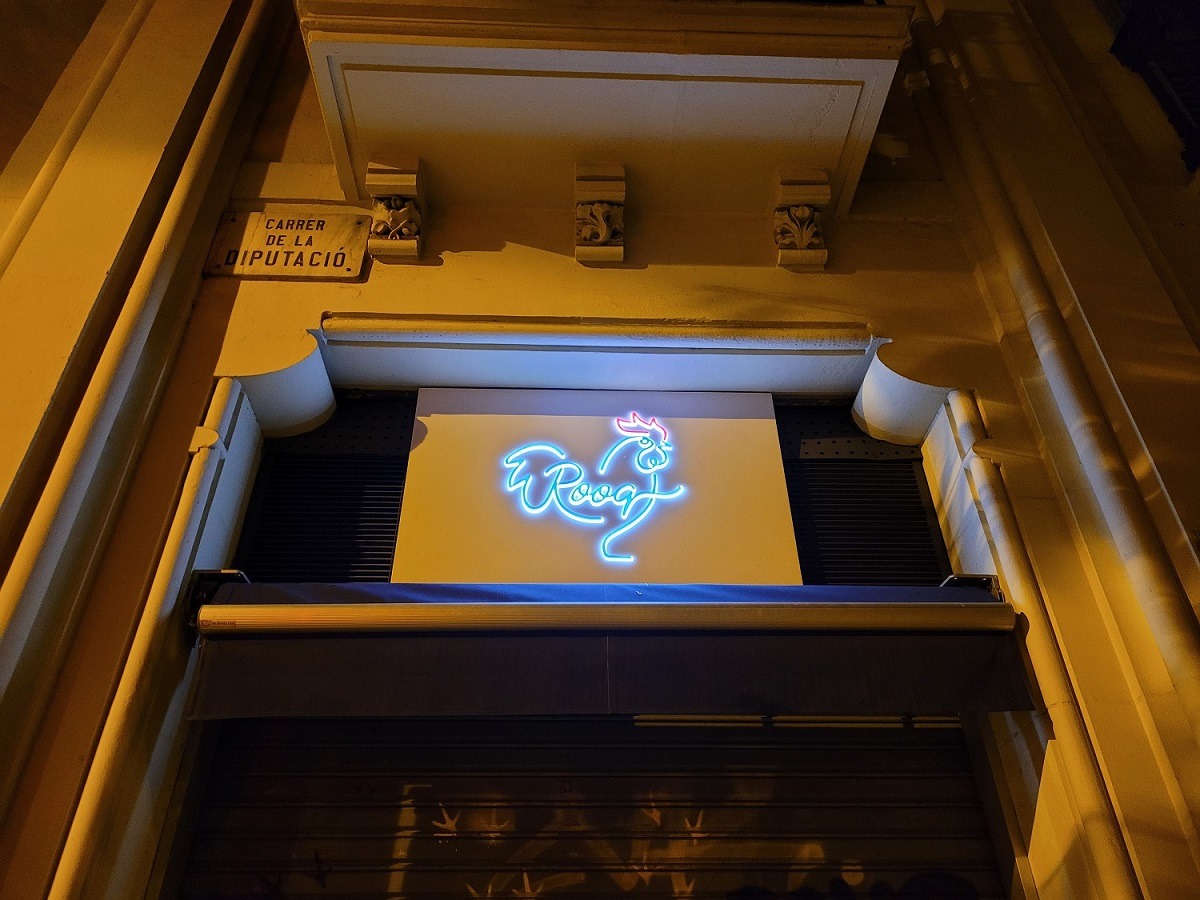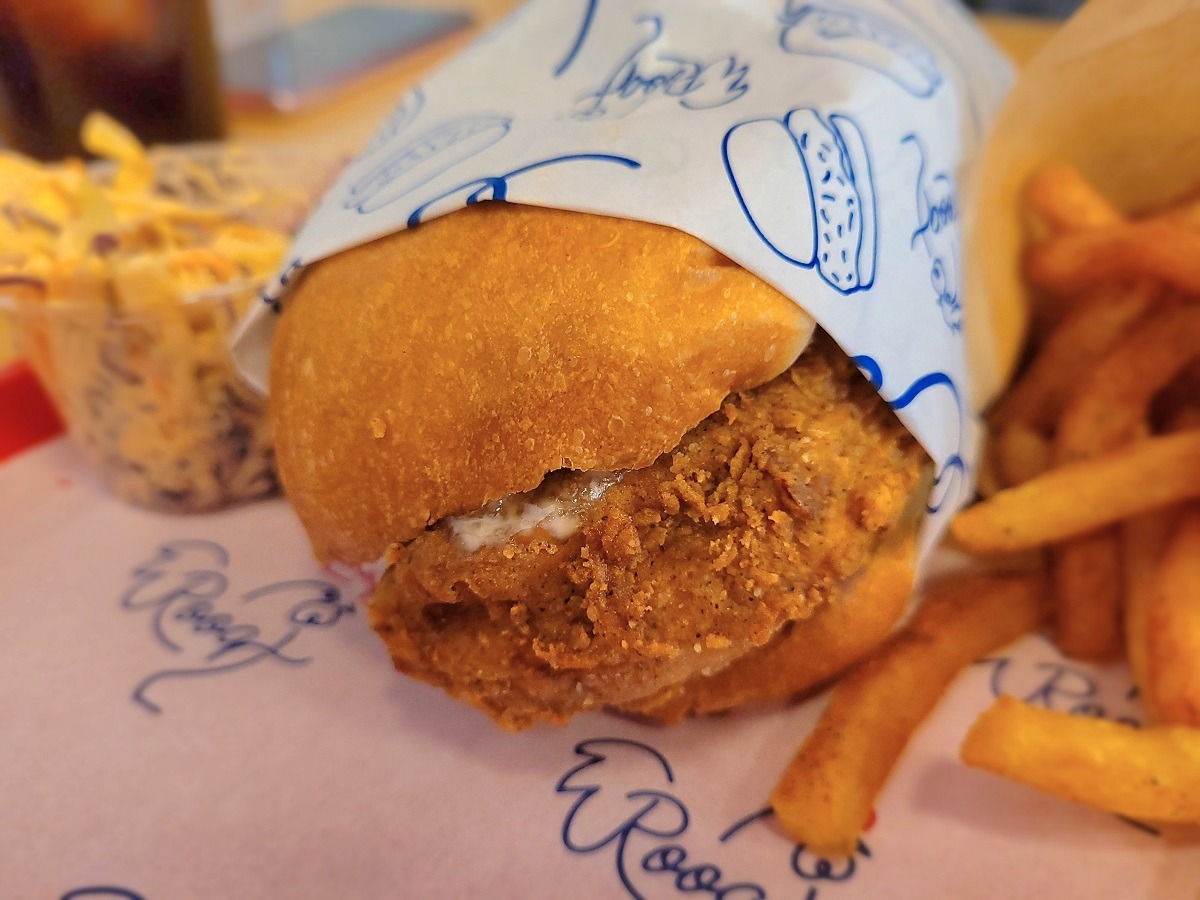 Rooq was opened in 2019 by a couple of friends with the aim of providing Barcelona with seriously good fried chicken. I finally tried it for the first time recently and can see what all the hype is about. Homemade sauces, sides and incredibly flavoursome chicken.
You can tell only the freshest, locally sourced chickens are used for their burgers and nuggets. Even though it looks like a fast food joint, everything is cooked fresh to order.  Meaning there is a bit of a wait at peak times, but the wait is well worth it. 
My spicy fried chicken sandwich was juicy as hell and super delicious. I added the crunchy spiced fries to go with it.
Prices are good and they serve cocktails too.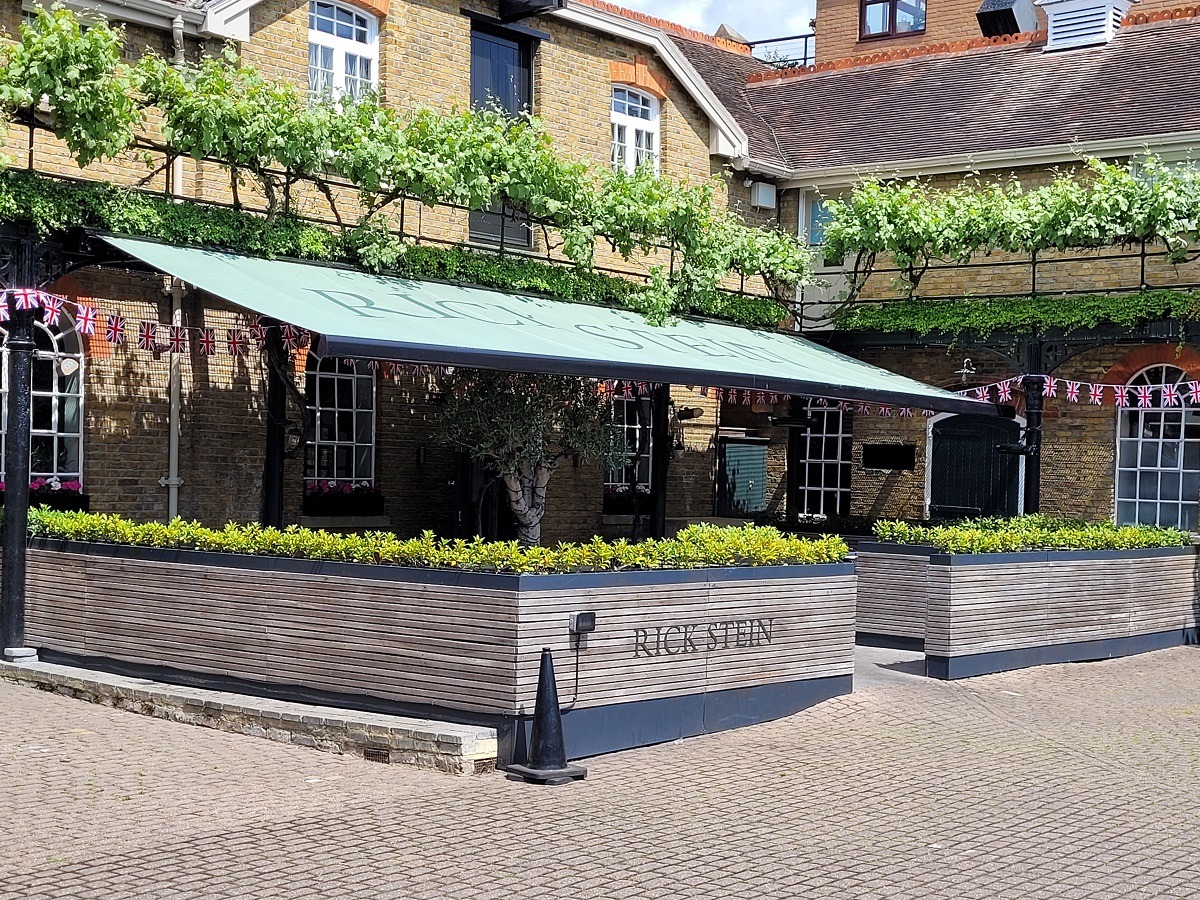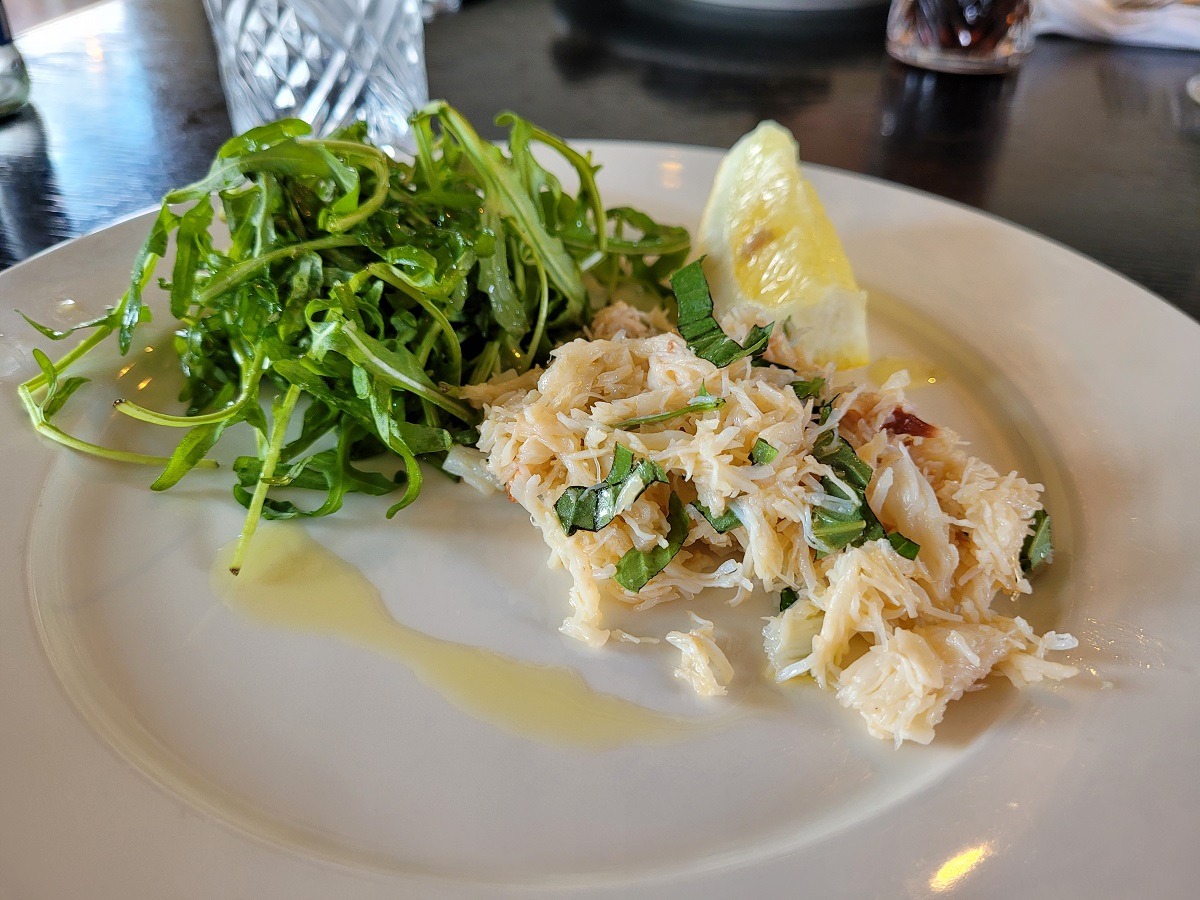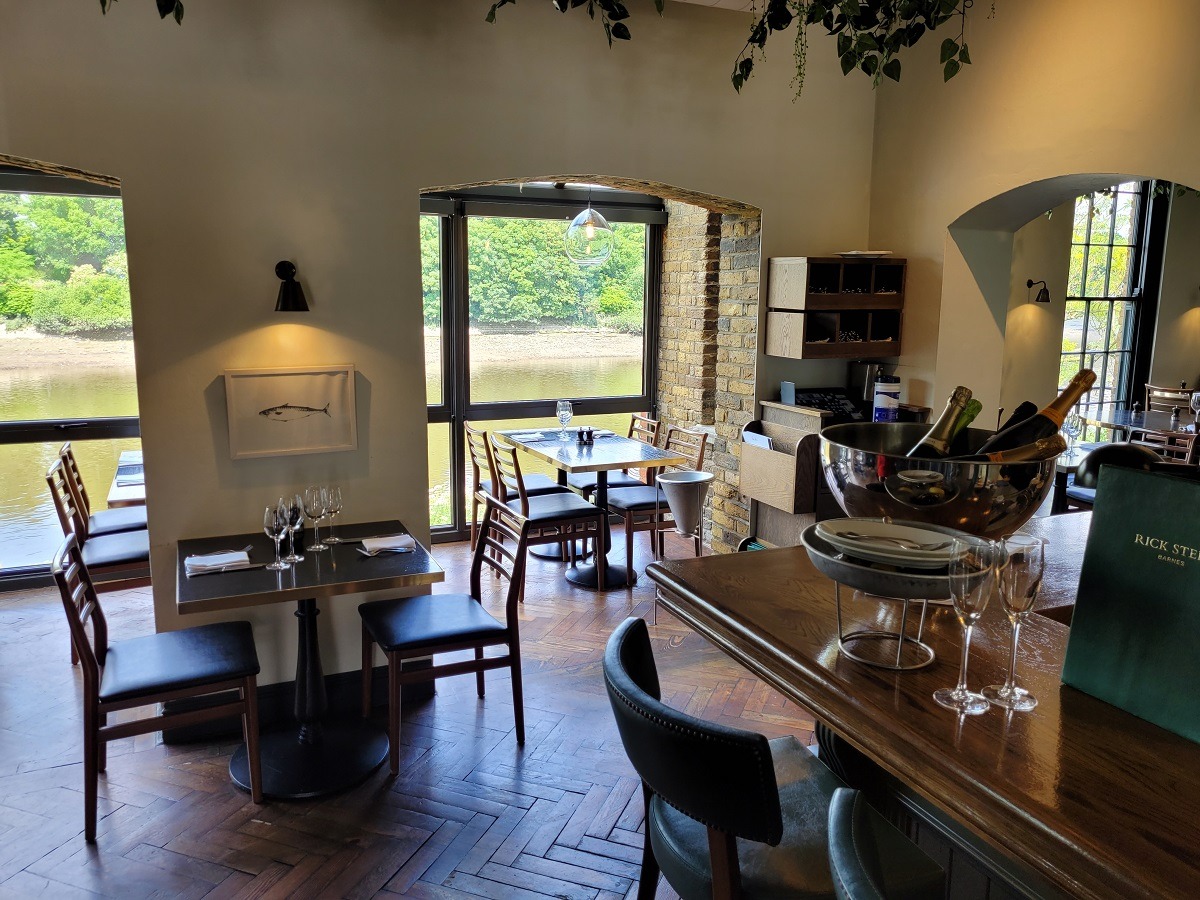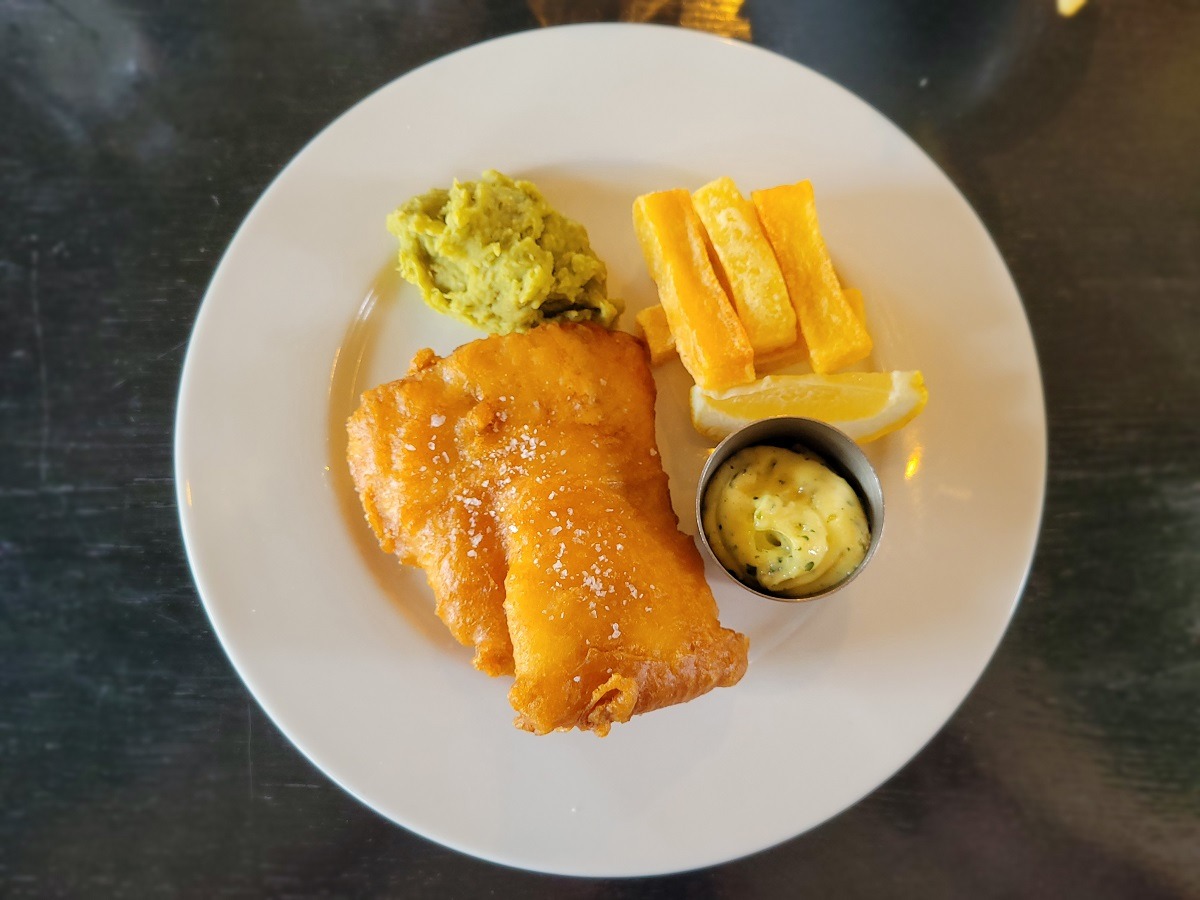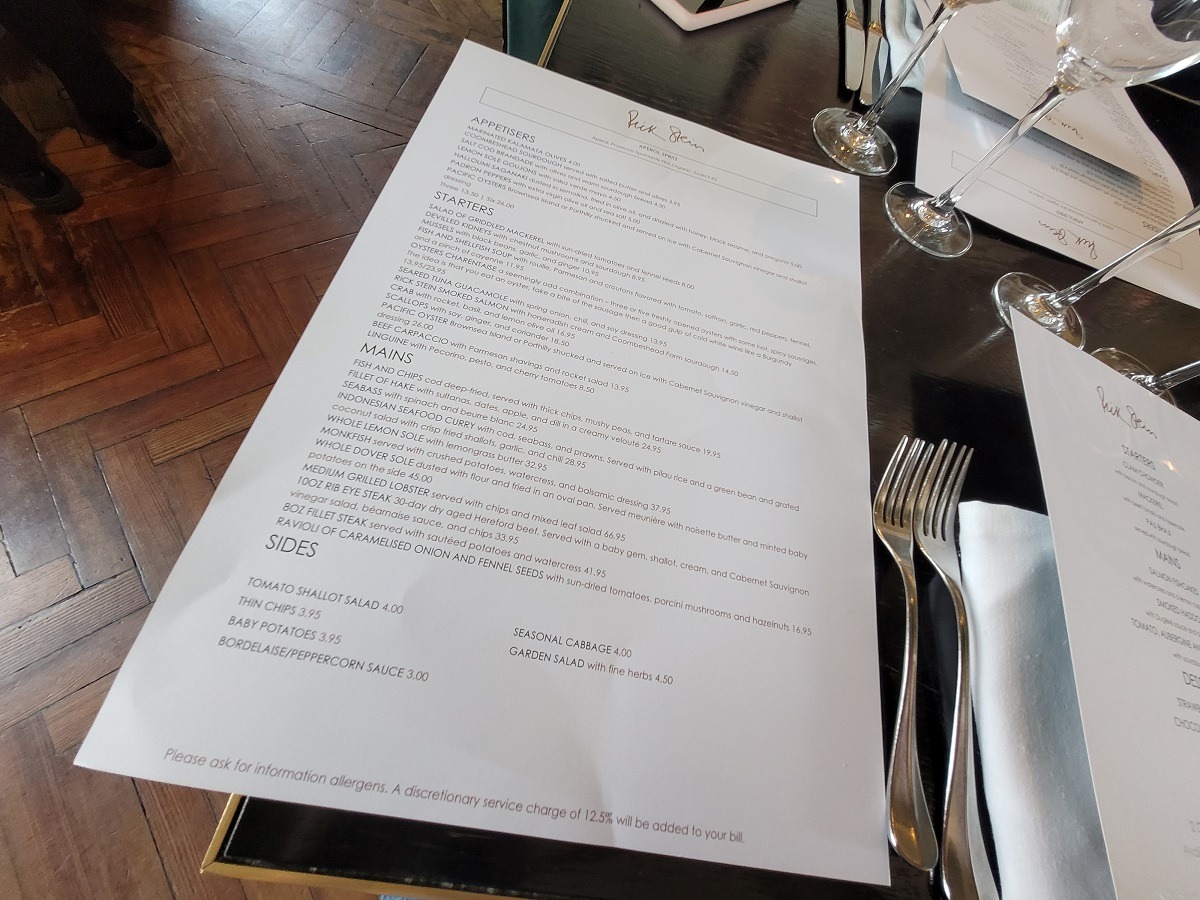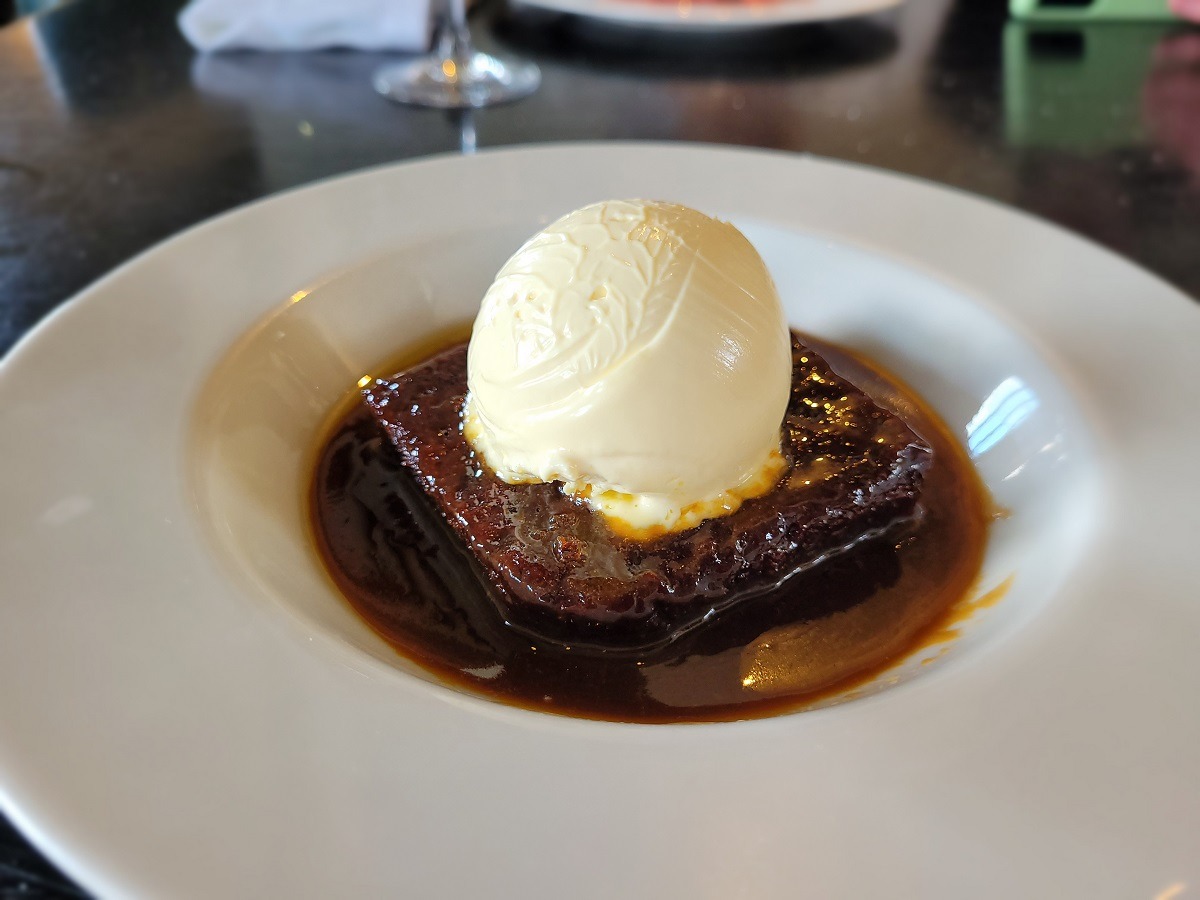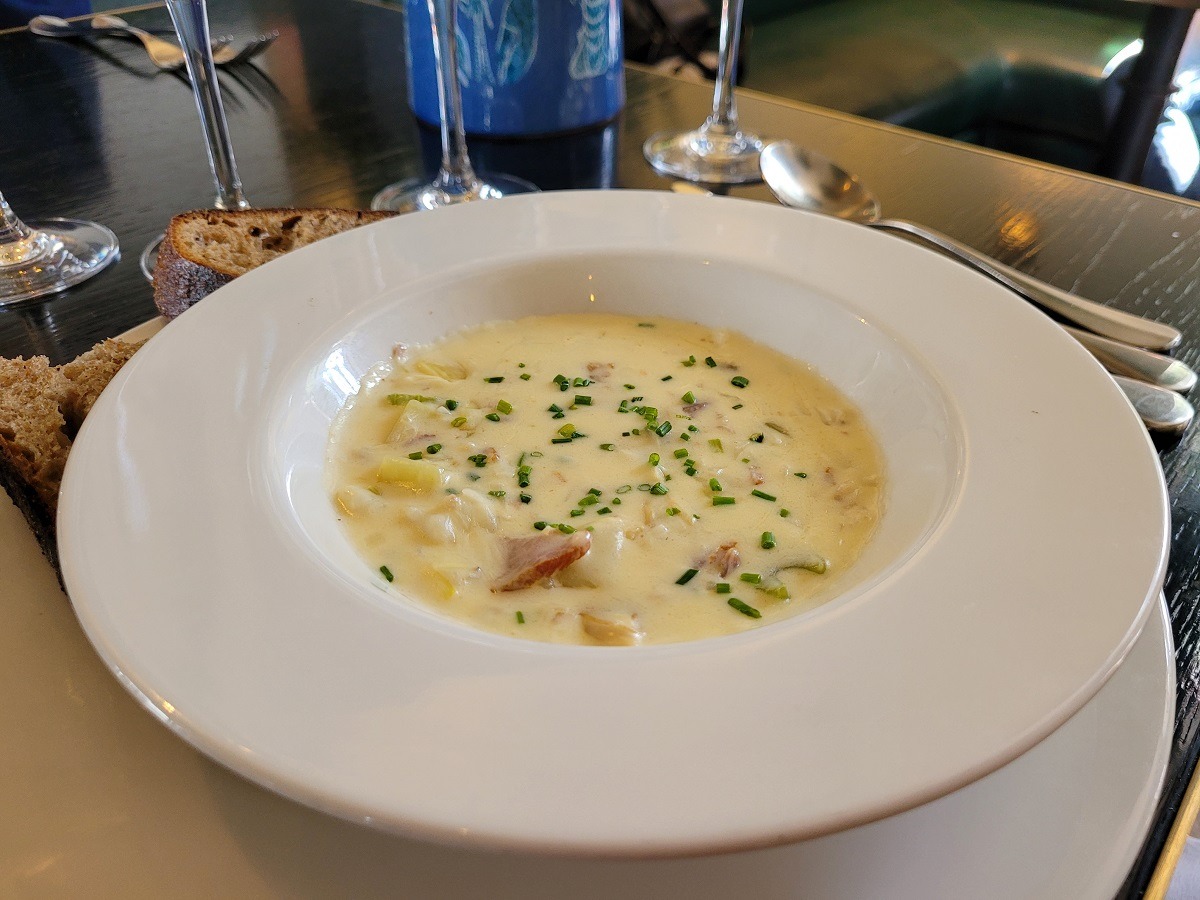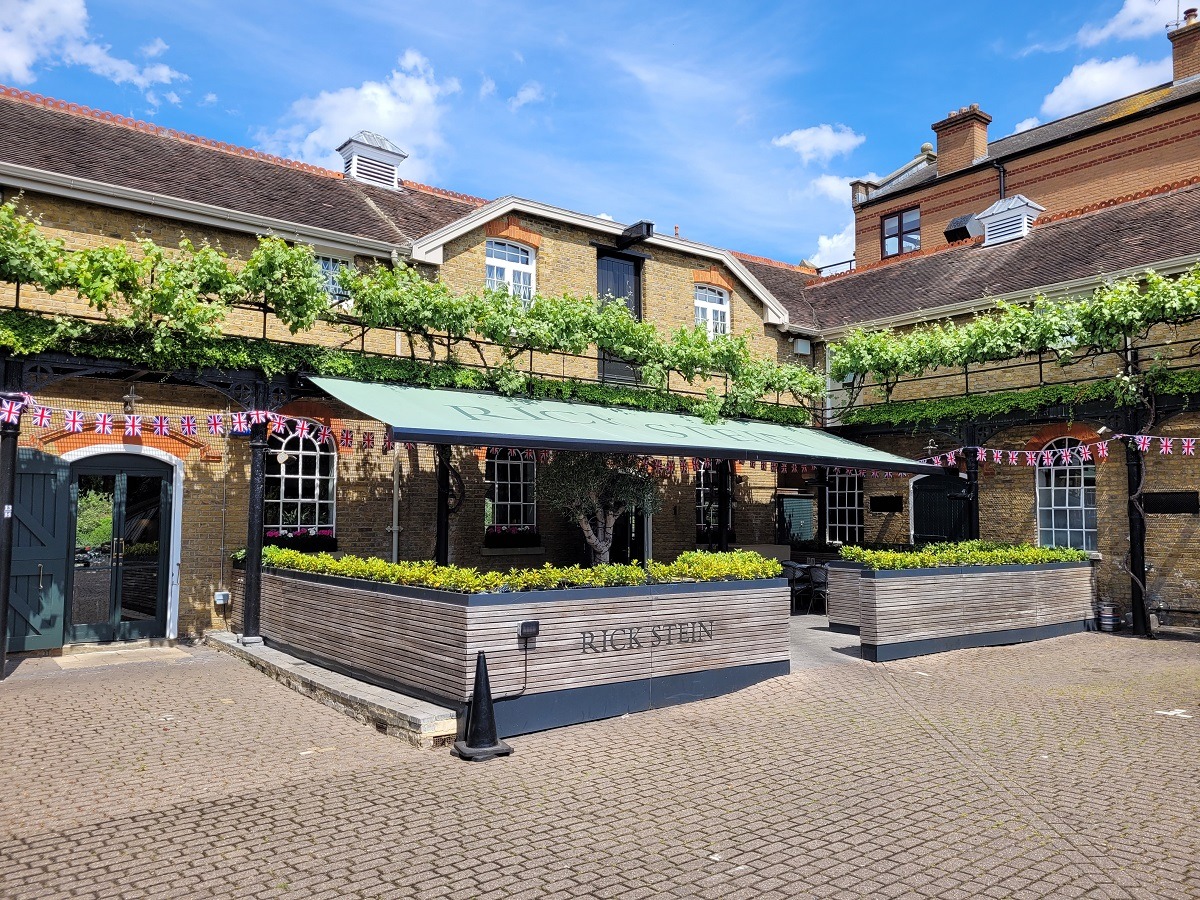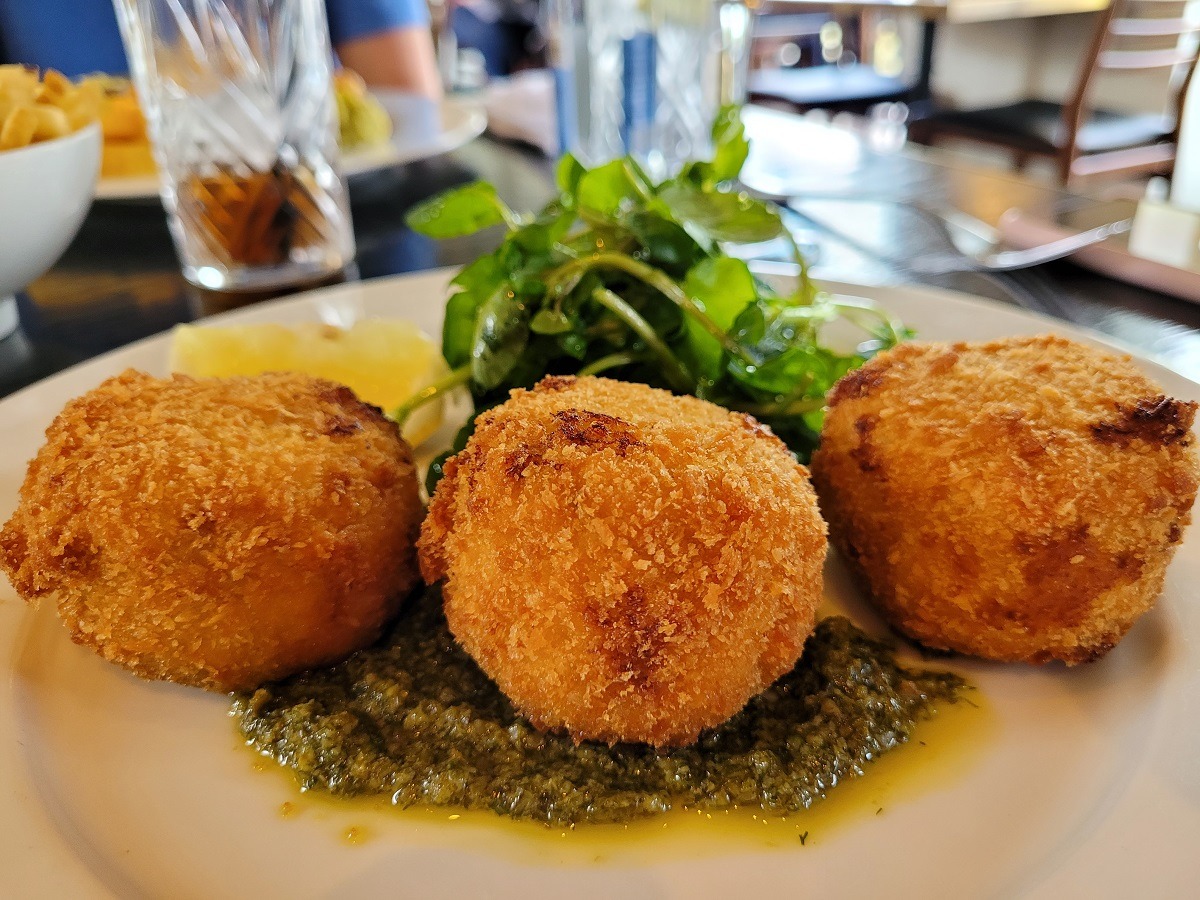 After a couple of cancelled trips to London over the last 2 years, I finally managed to fulfil a reservation at Rick Stein – Barnes last week. Rick Stein being the famous Cornish chef, restaurateur, TV personality and cook book author. And this being his London restaurant in the affluent area of Barnes, with inspiring views of the River Thames. As is the case with his other restaurants the main focus here is on seafood. From fresh dover sole or English classic fish & chips to dishes inspired by his many travels like the Indonesian seafood curry. The restaurant itself is situated in a little courtyard that backs onto the river. We tried a few dishes including the incredibly refreshing crab with rocket, basil & lemon olive oil (my favourite), salmon fishcakes and clam chowder. If you want to dine on some of the best seafood you can get in London, in an inviting and relaxed environment, Rick Stein Barnes is a fantastic option.
Also, the desserts are to die for, like the incredibly indulgent treacle pudding with clotted cream.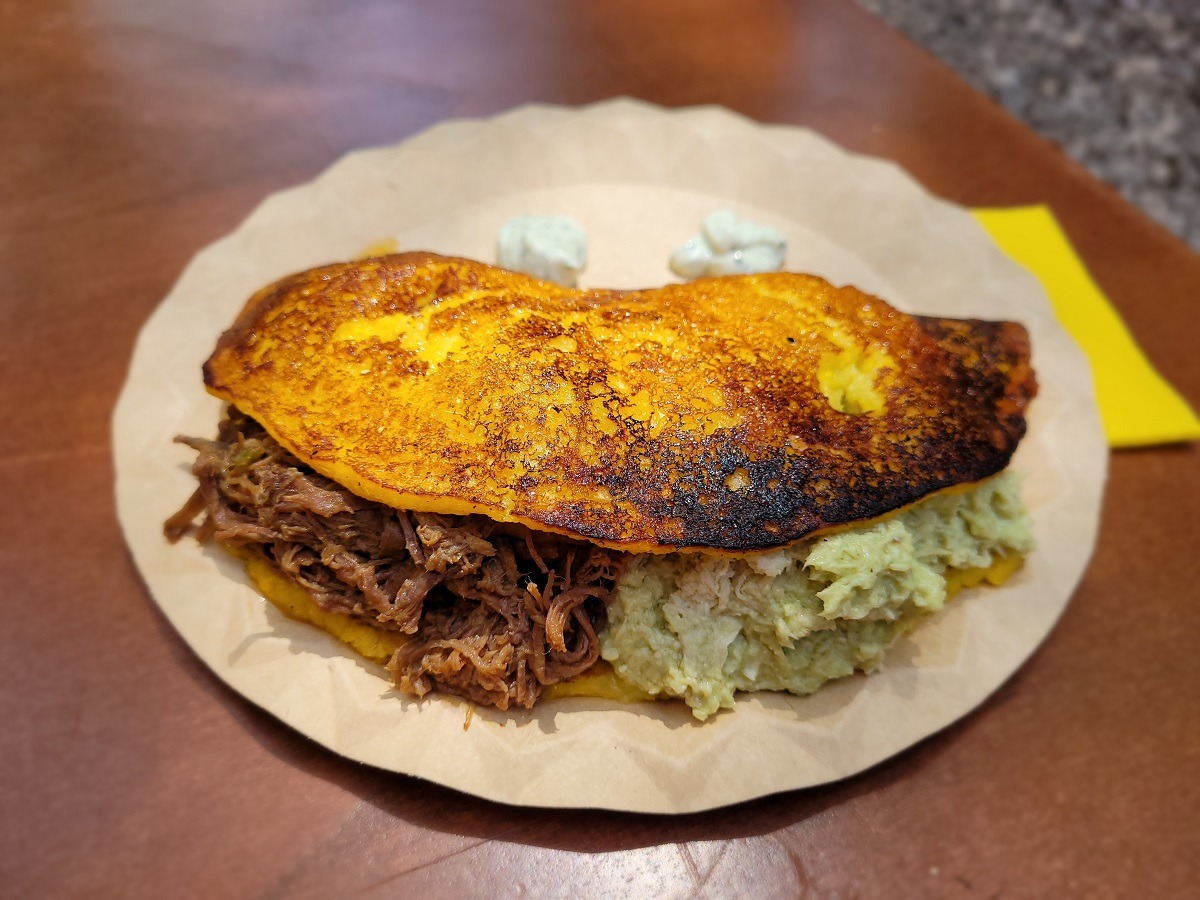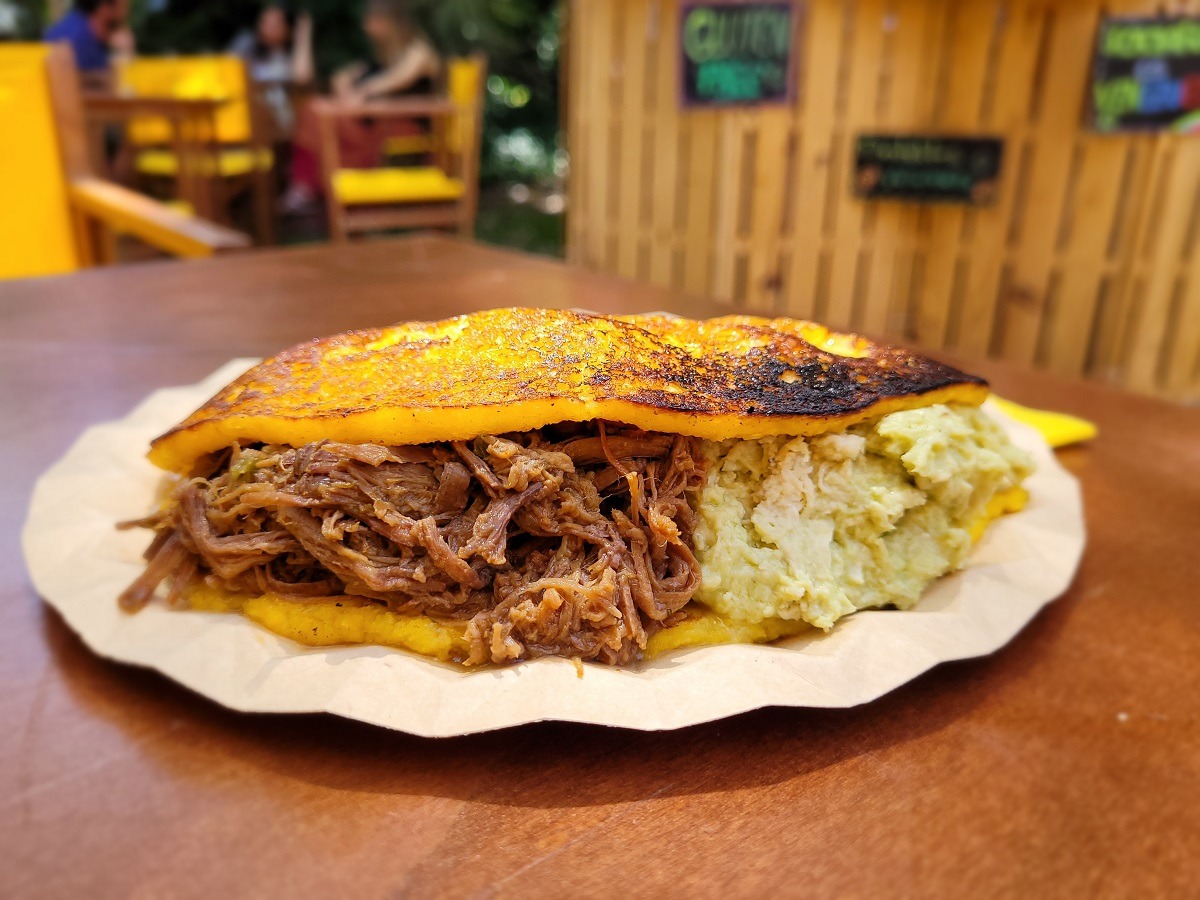 Before visiting La Cachapera I used to pass it regularly, and the one thing I noticed was how busy it always was. After trying the food this month for the first time I can now see why. This is a highly rated Venezuelan restaurant next to Urgell Metro station in Eixample. 
Popular among the Venezuelan community and locals too. Traditional dishes include the arepa, with up to five fillings including shredded stewed chicken and guacamole. 
Then there's the cachapera itself. A corn dough type of sweet bread with a number of fillings like pulled pork or shredded beef and a gooey white cheese. The mix of sweet and savoury are what makes this dish so tasty. 
As well as a selection of starters they offer a menu deal of the day and warm service. 
If you haven't tried Venezuelan cuisine before, or if you're missing home, this is the place to do it. 
- Terramar Beach · Sitges · Barcelona
- Mediterranean Restaurant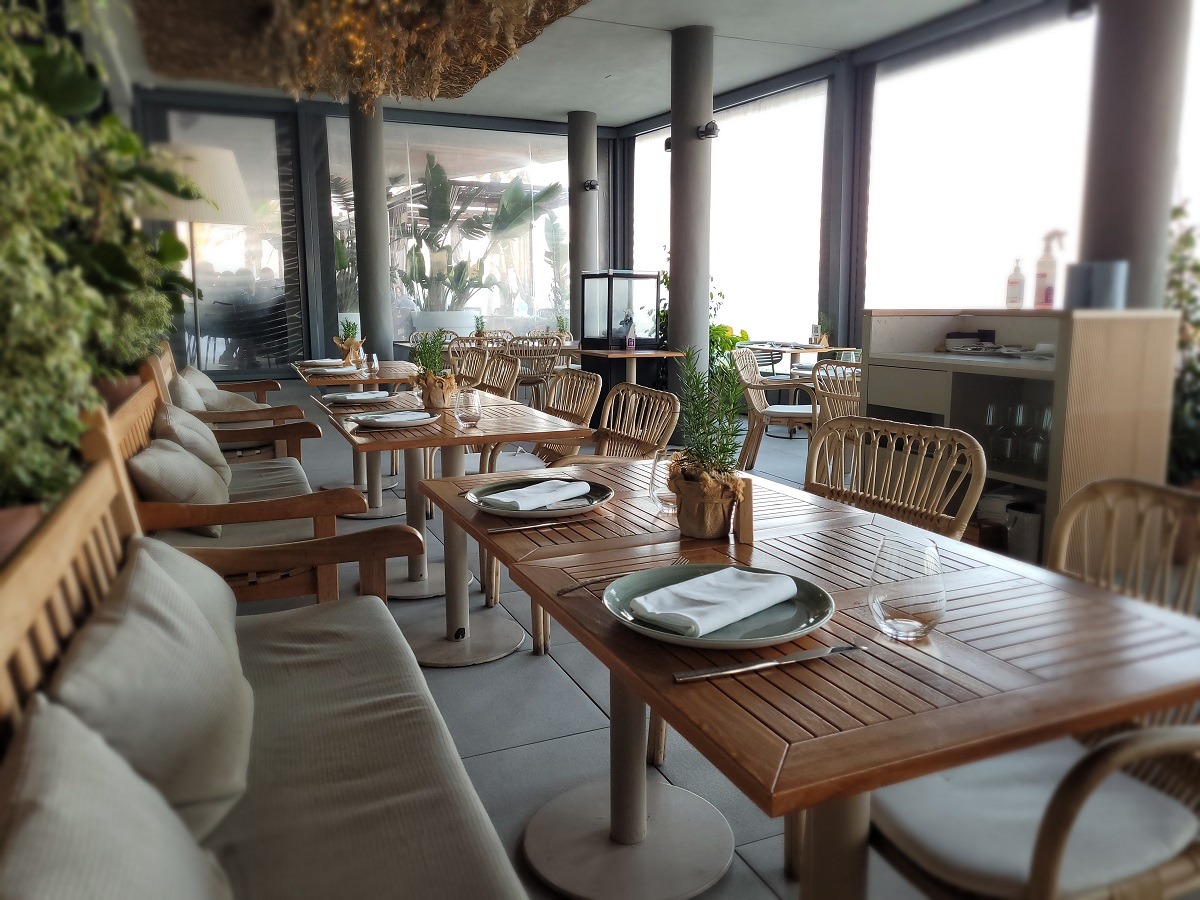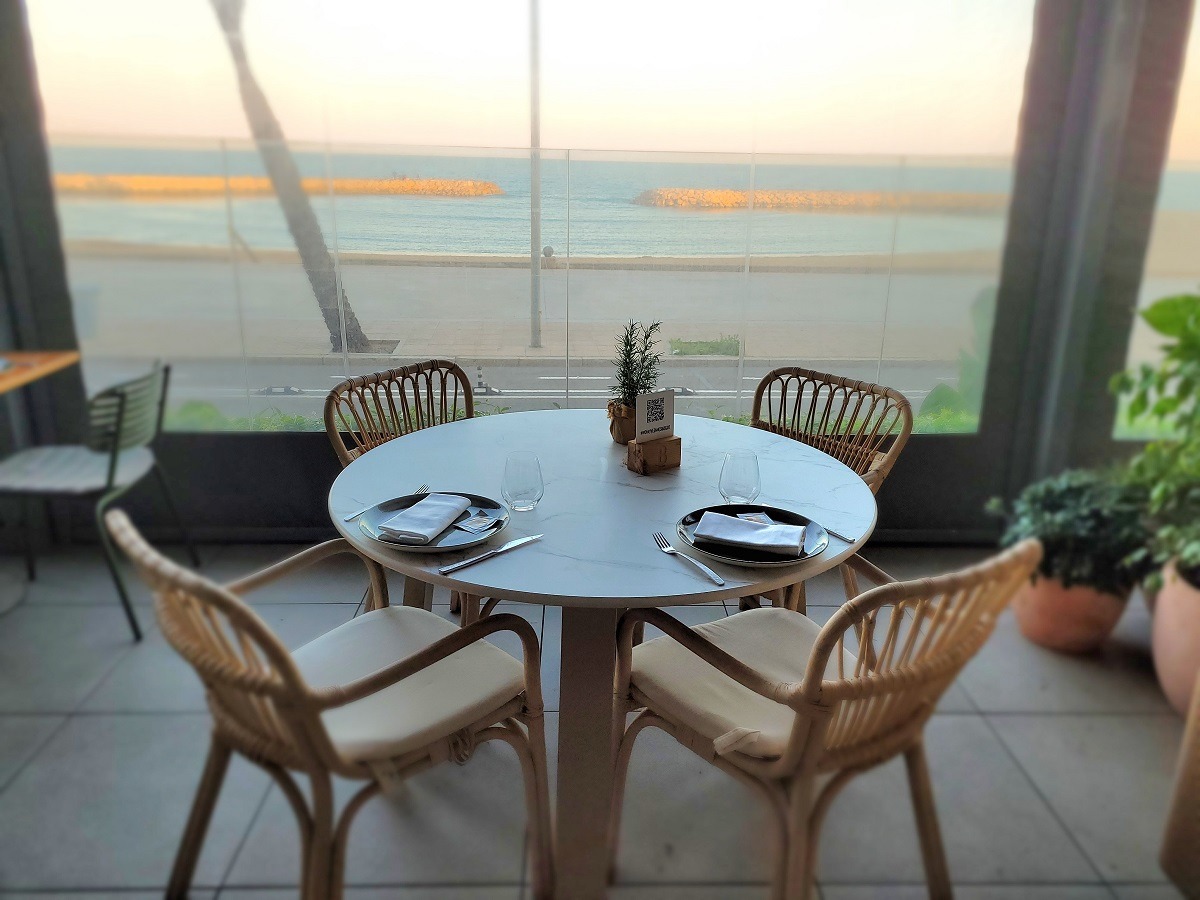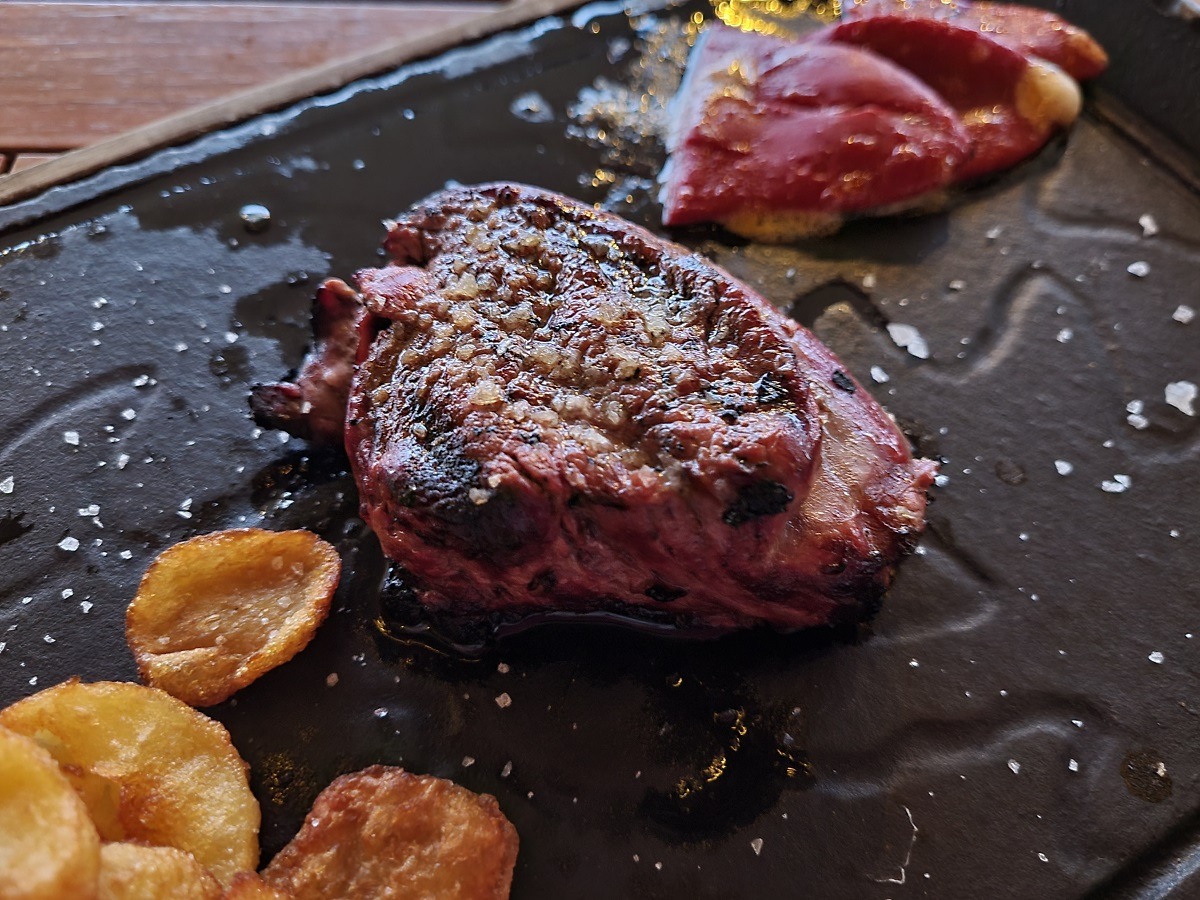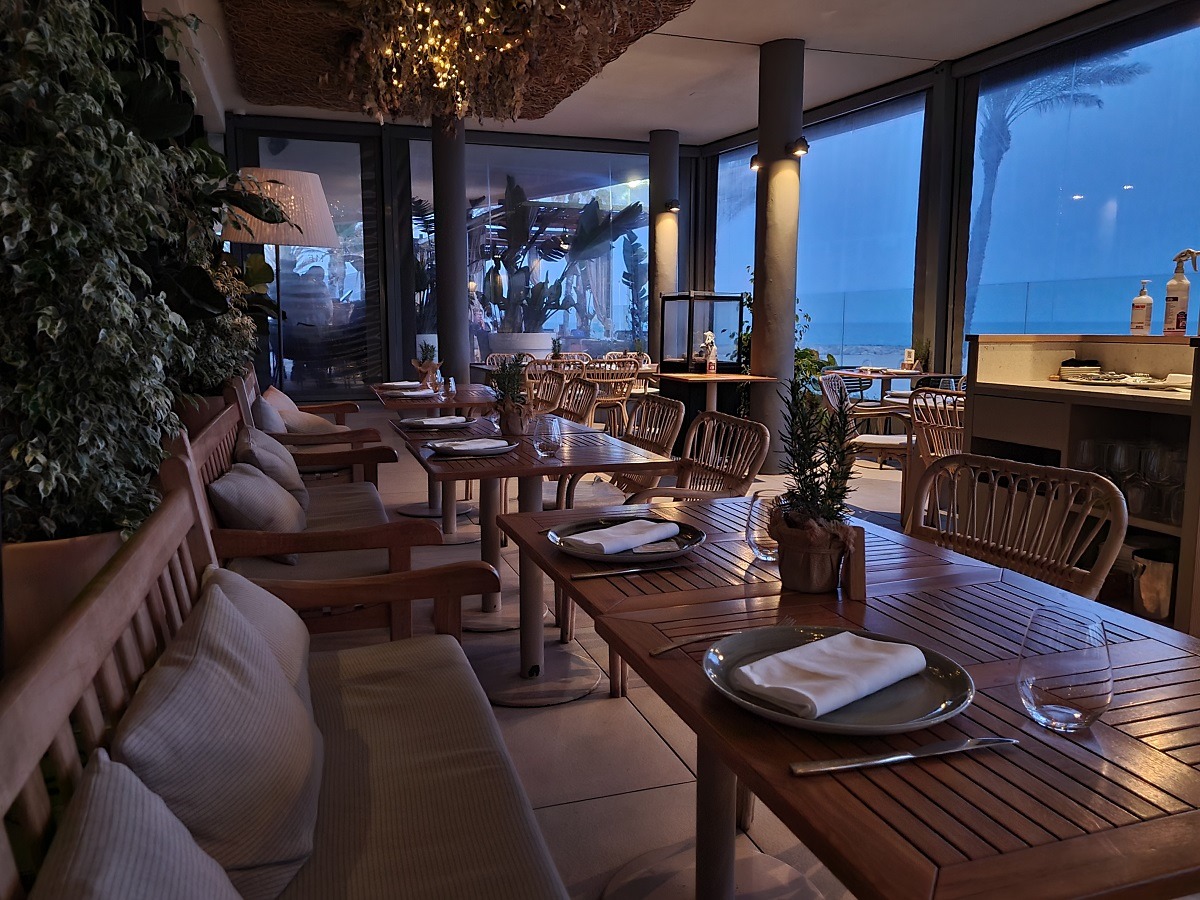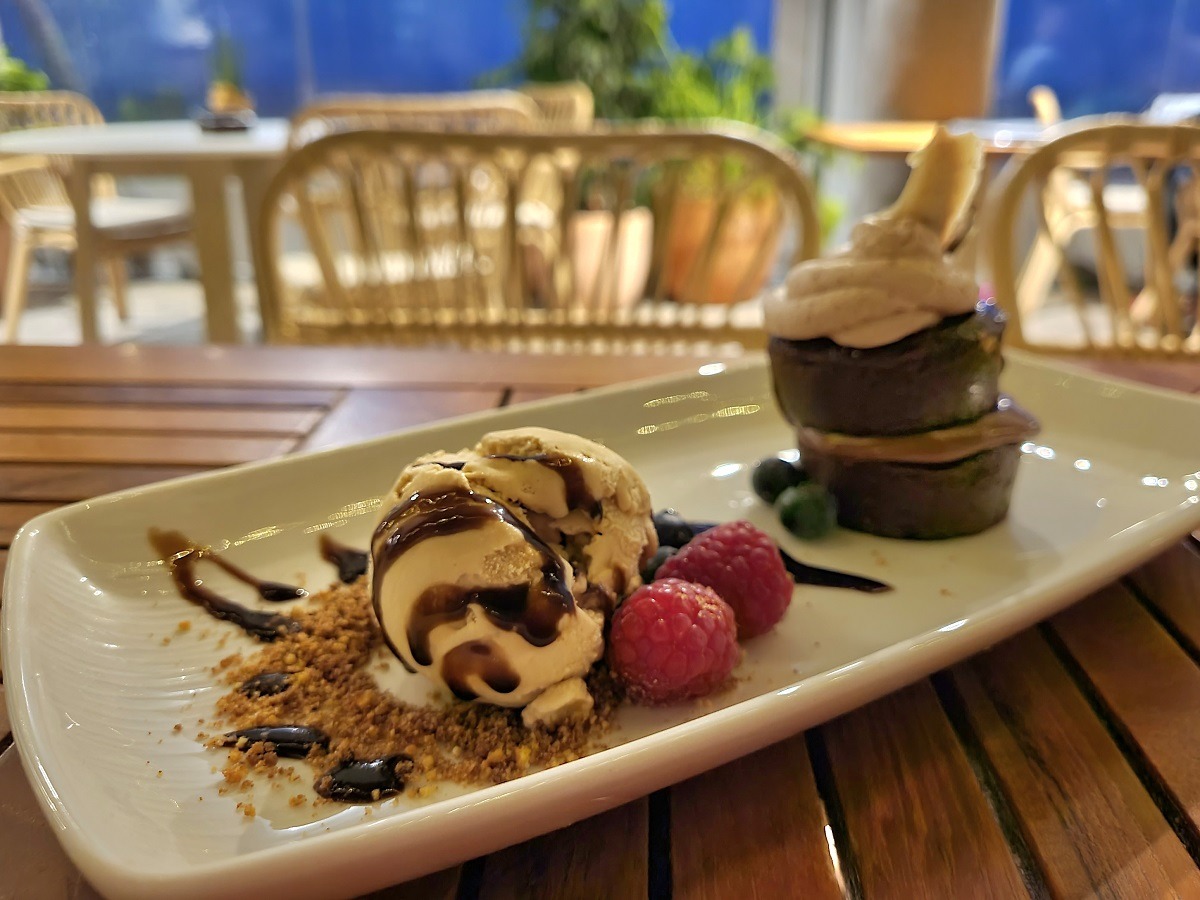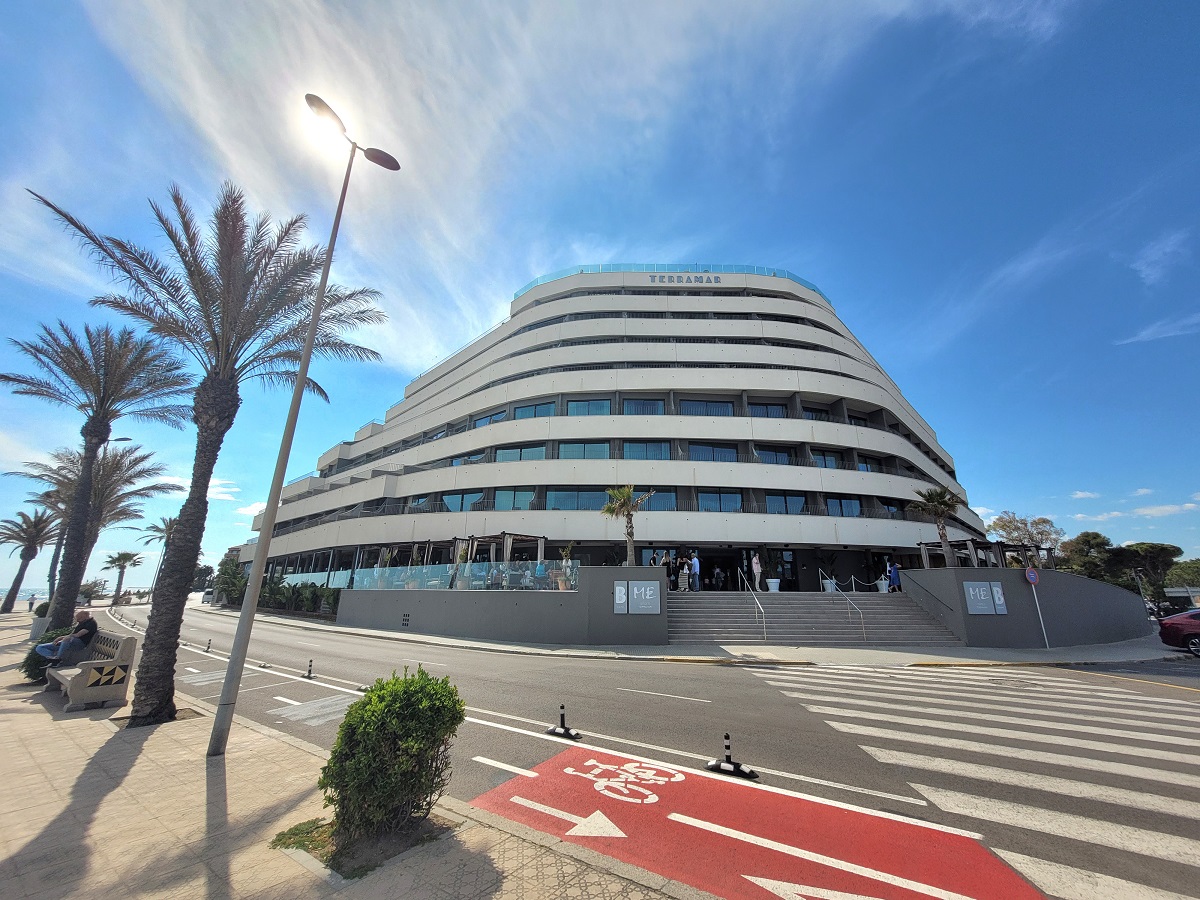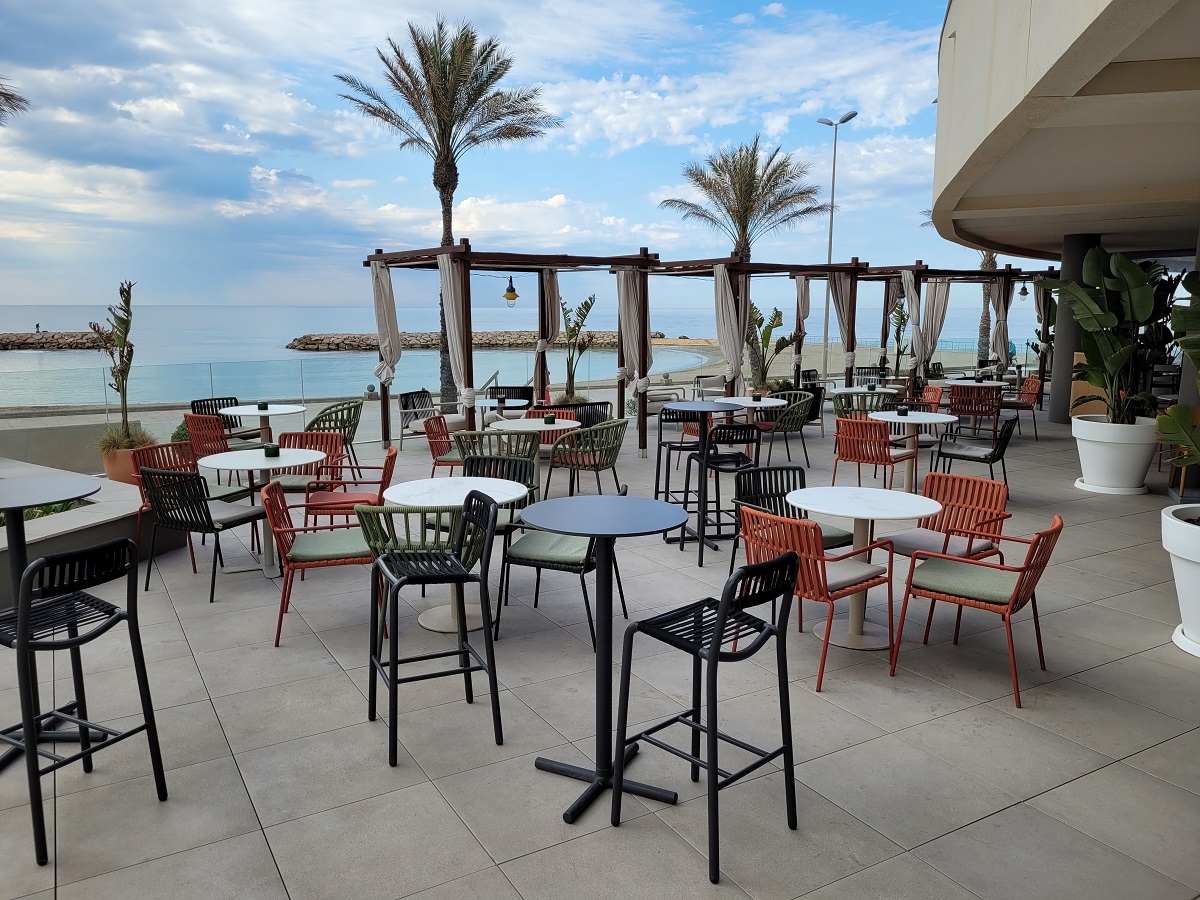 This seafront restaurant is part of the ME Sitges Terramar Hotel, located right opposite the beach.
Juicy steaks, seafood (including paella) and other Mediterranean cuisine are on the menu at this venue as well as friendly service. Different seating options available include the large terrace besides the main swimming pool, which gets especially busy at lunch times and has a
lively atmosphere
. Then there's the main area at the front that has incredible,
uninterrupted sea views
, and is most popular in the evenings. Alternatively, during the summer months a makeshift dining space is built on the beach itself. Located at the far southern end of Sitges, it's well worth the trip for it's
views
,
vibe
and
food
.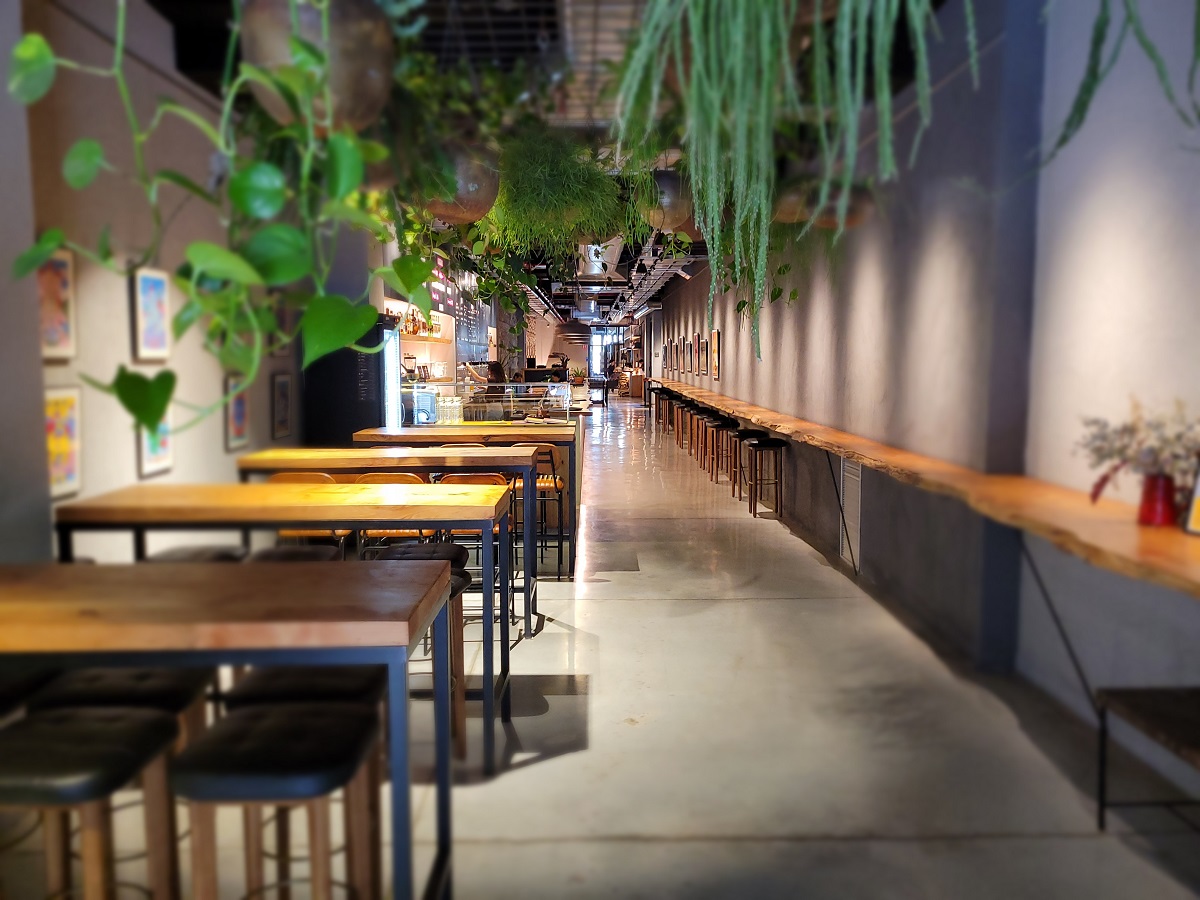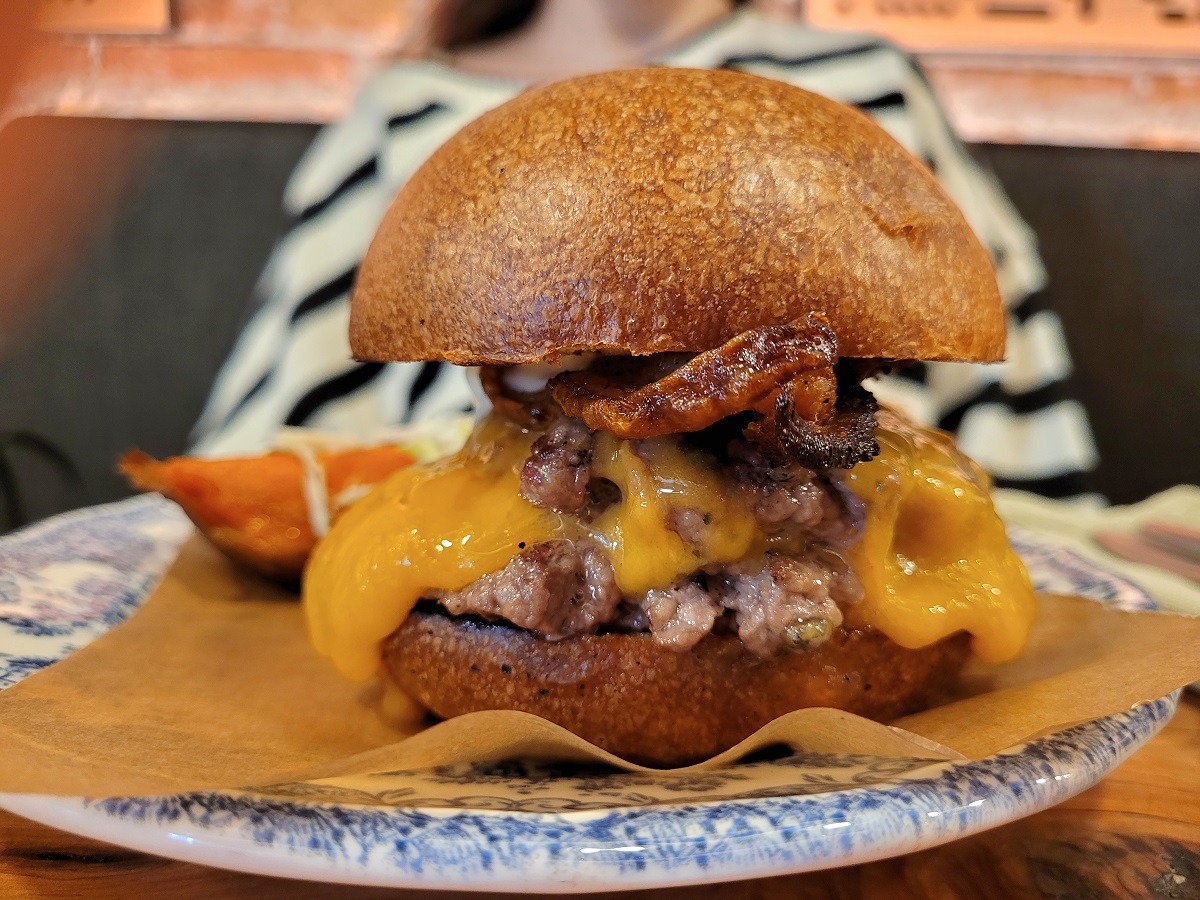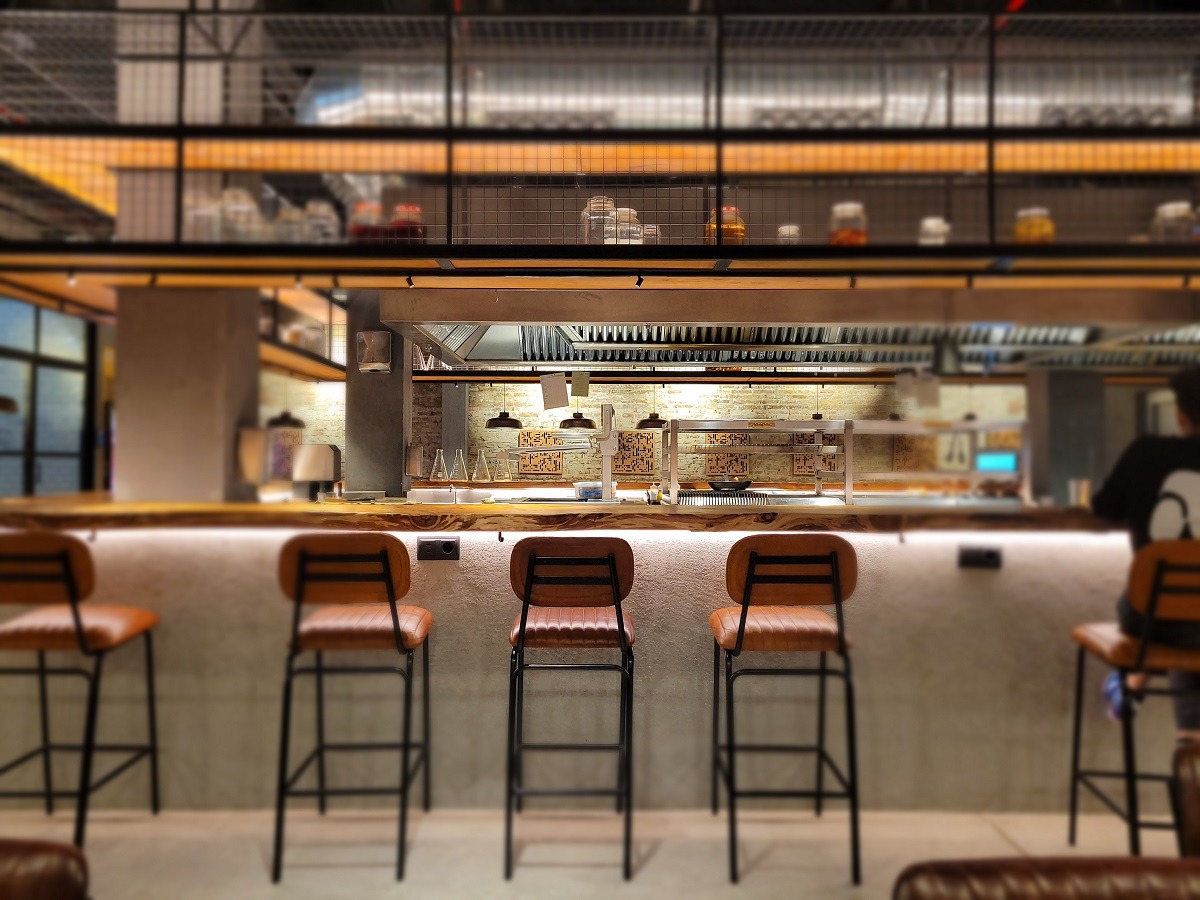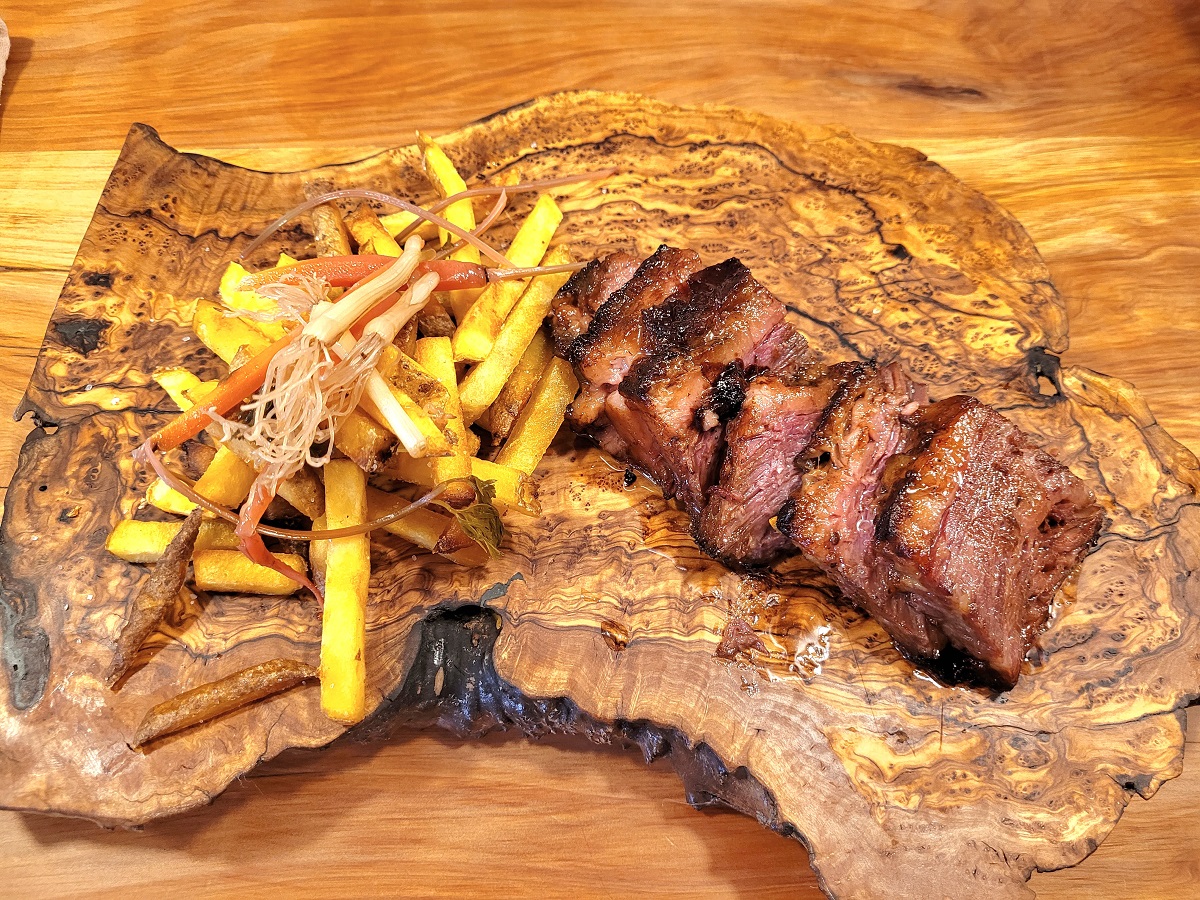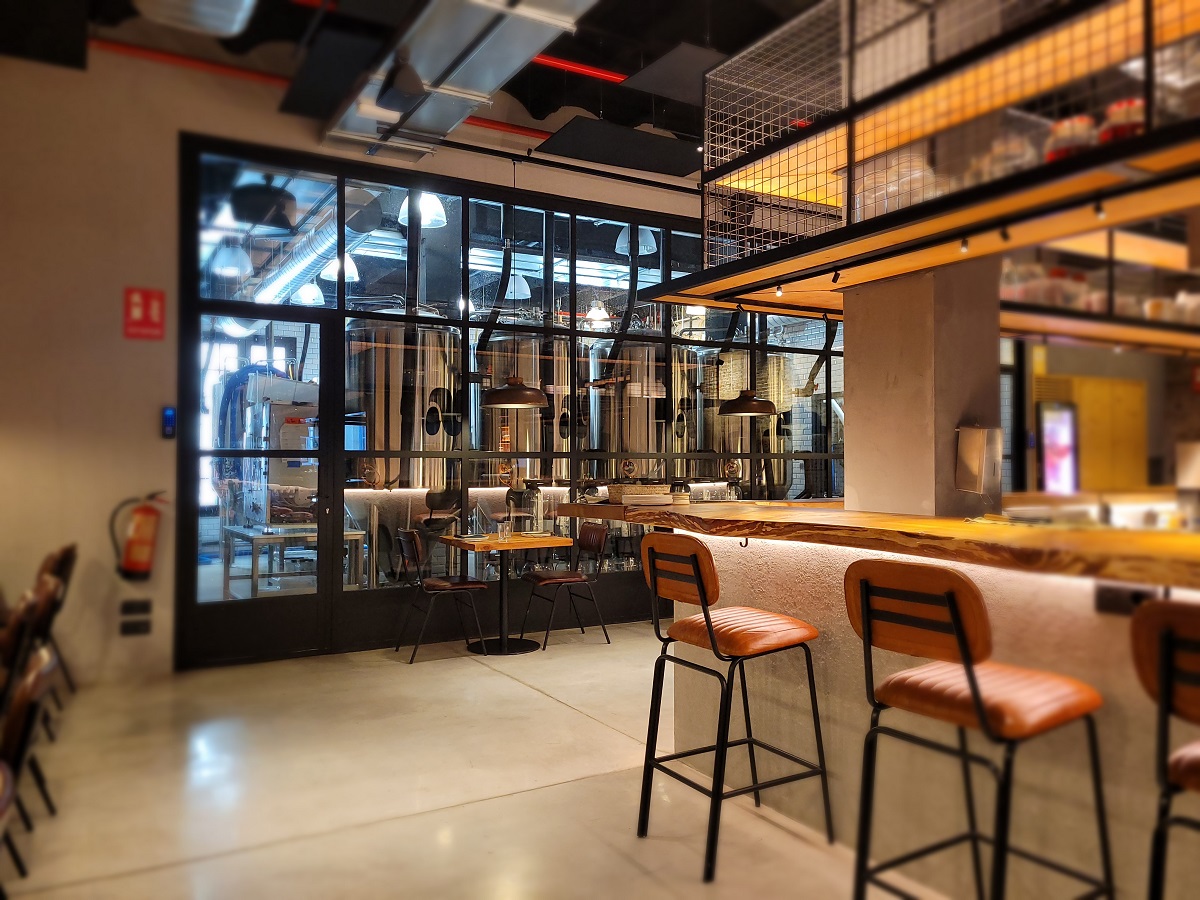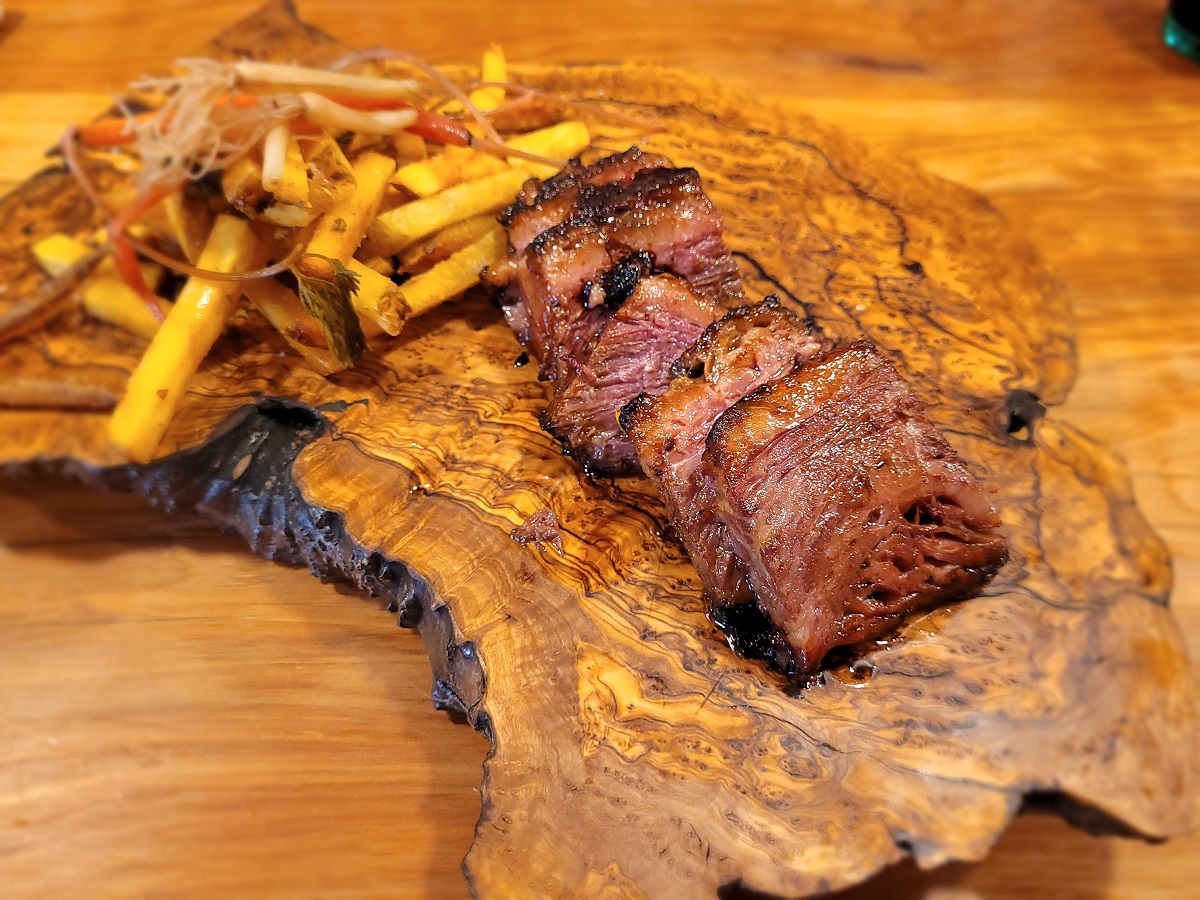 La Textil is a recently opened (April 2021) microbrewery with a restaurant, bar, events space and a street side terrace. They have numerous different craft beers on tap, as well as homemade soft drinks. Food is taken seriously here, with quite a refined menu in the restaurant including aged steaks and fish dishes. And a more relaxed bar menu that has things like slow cooked brisket and one of the best burgers I've had in Barcelona, the hang over double cheeseburger. The venue is pretty large, at over 1000 m2, but has a sleek modern design, as well as looking part industrial. Run with passion, La Textil has a great vibe, drinks, food and live music events!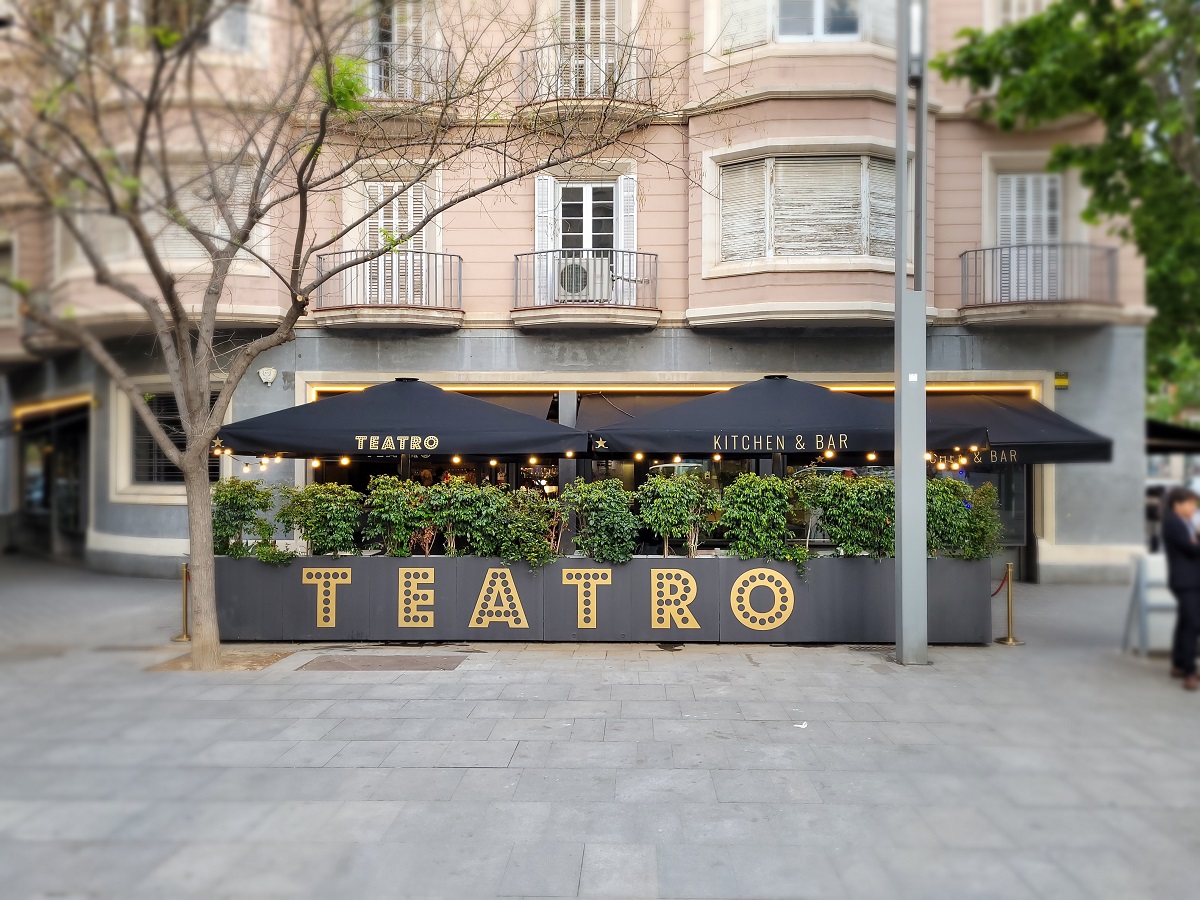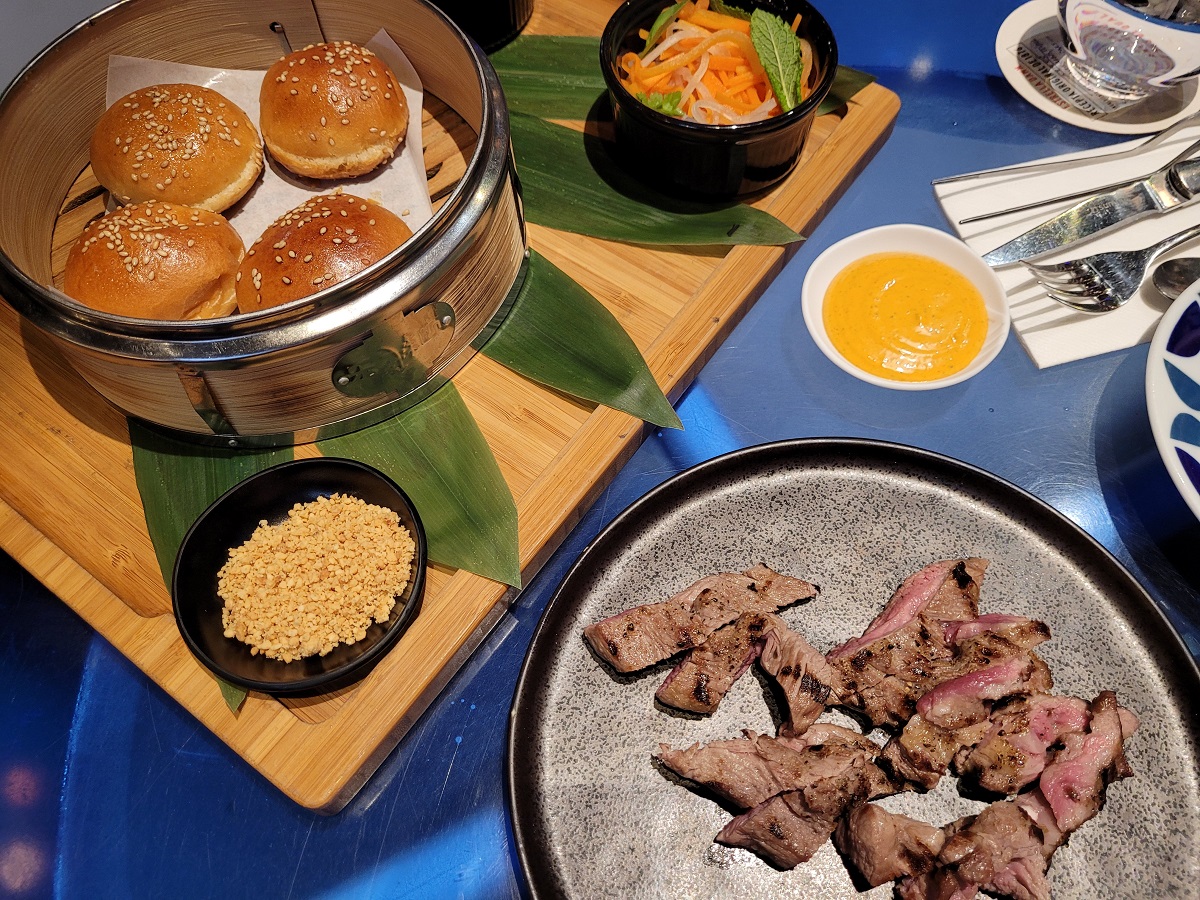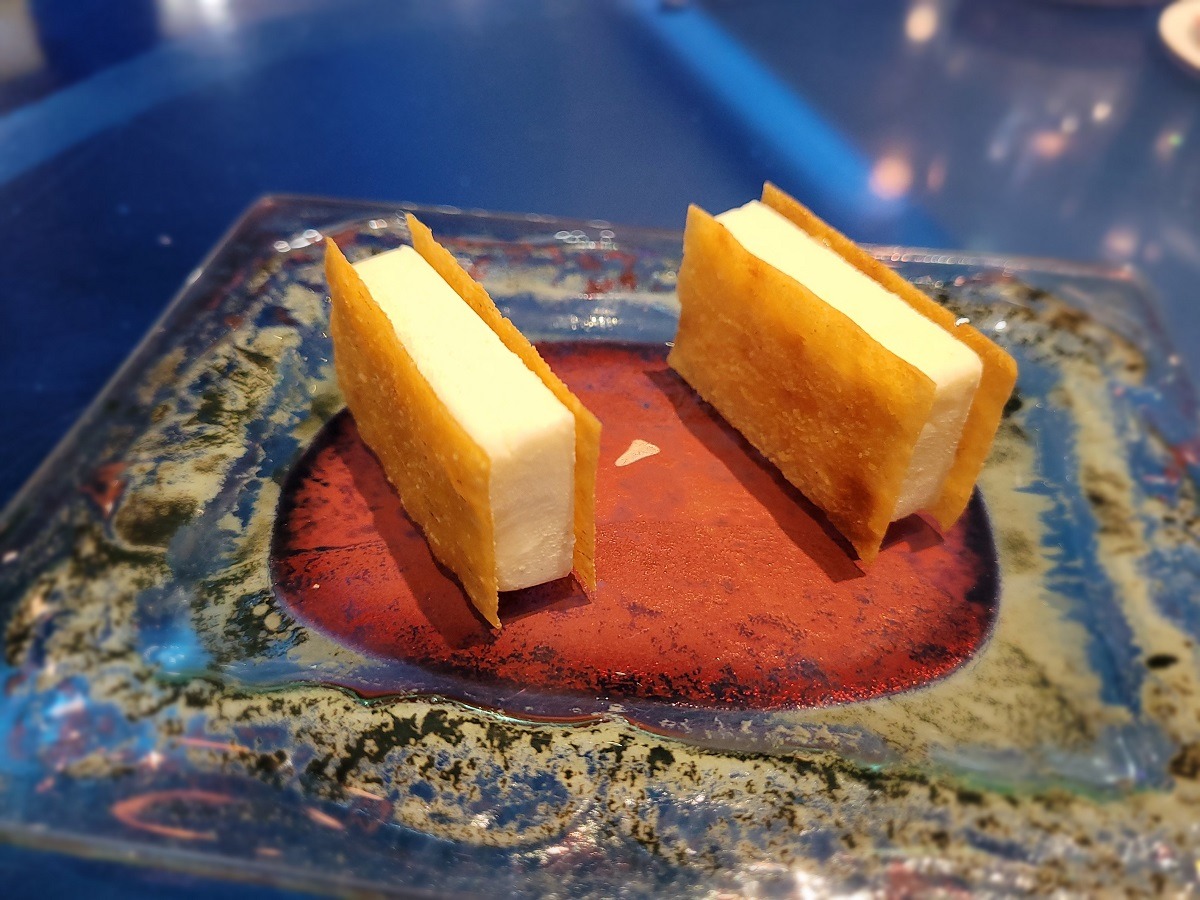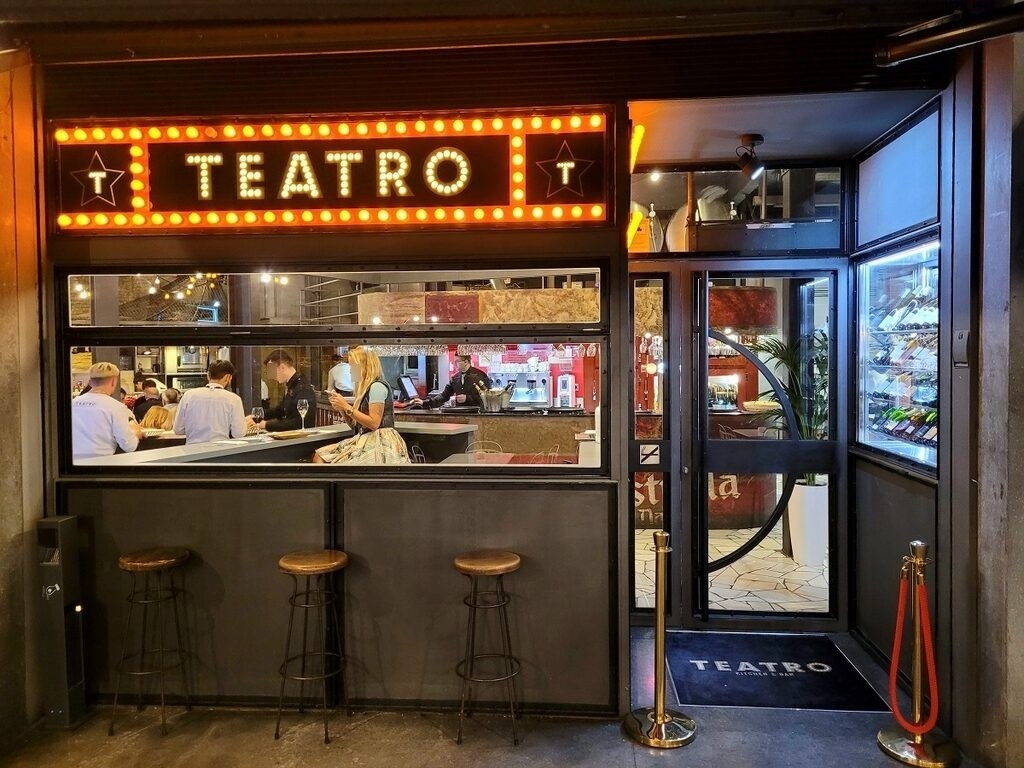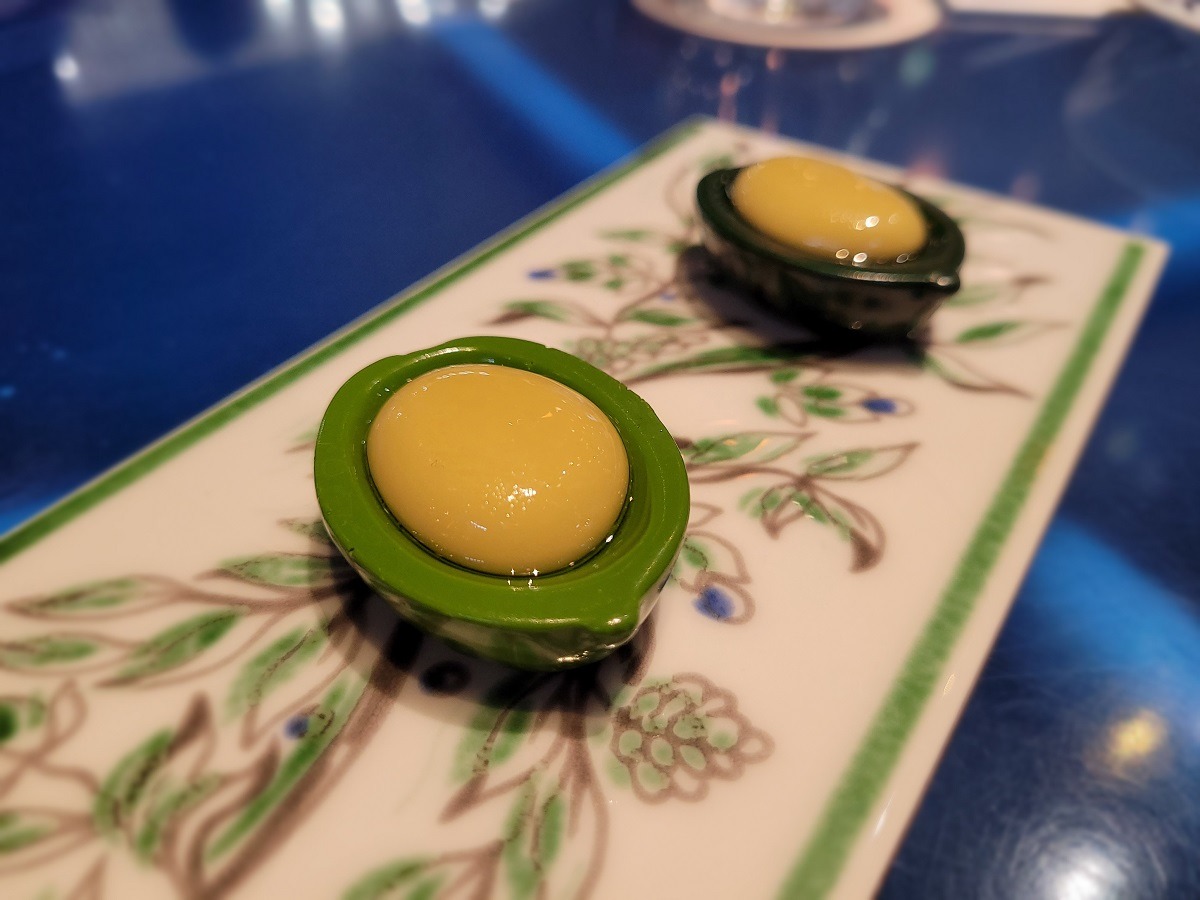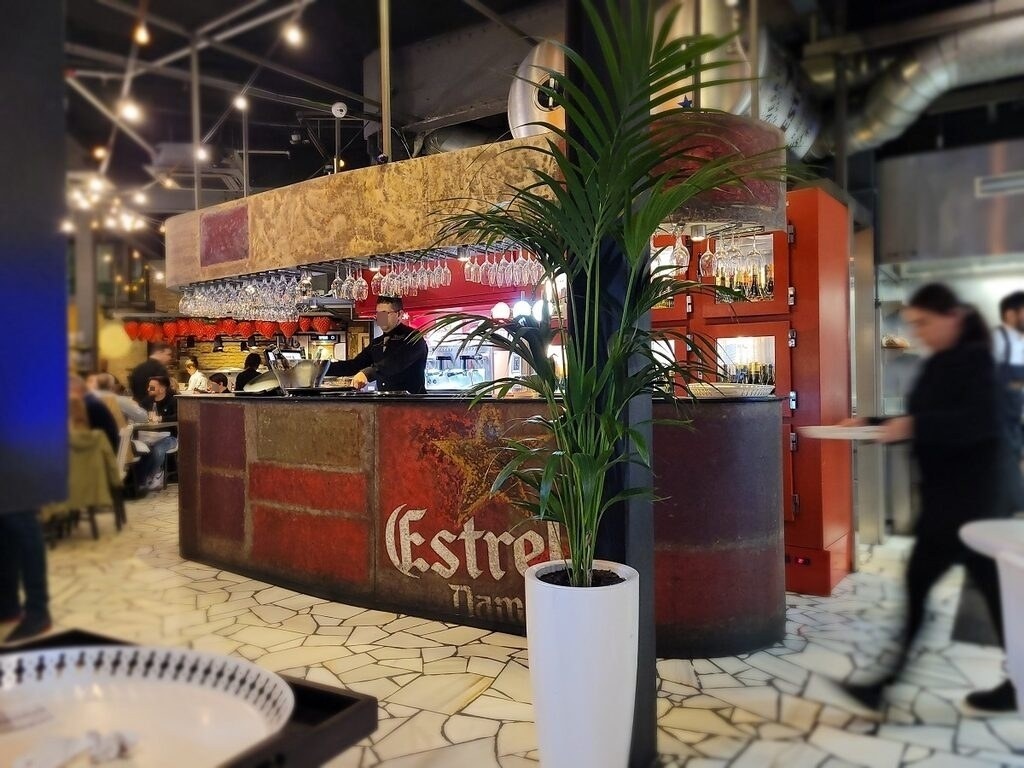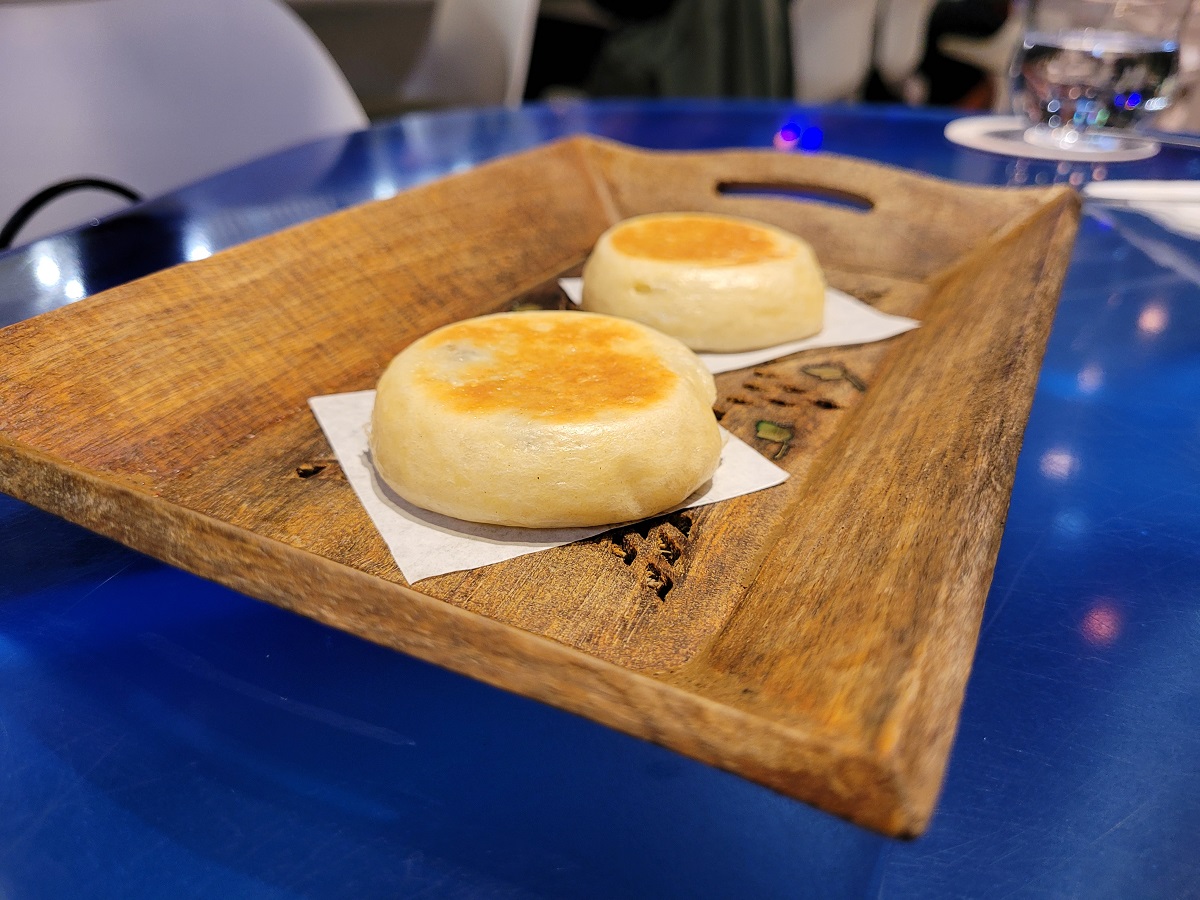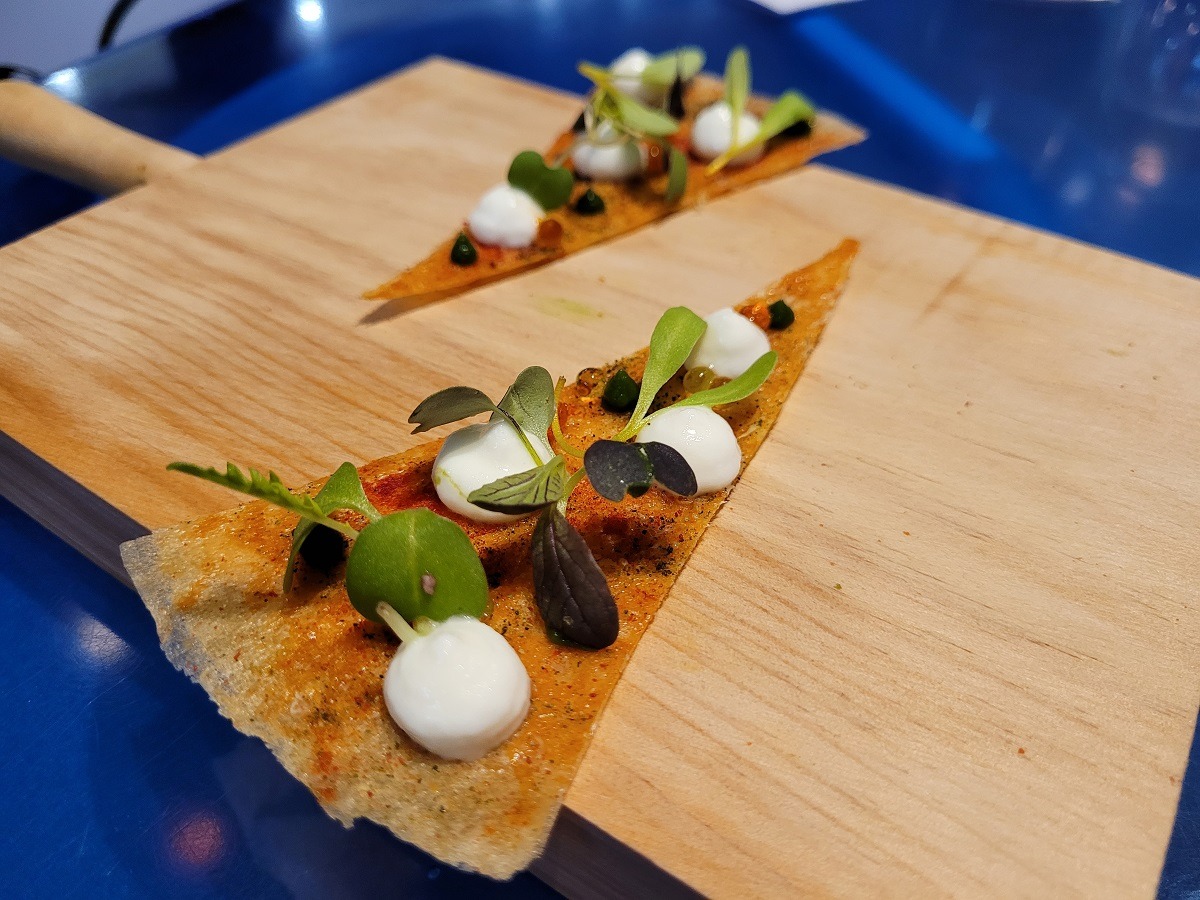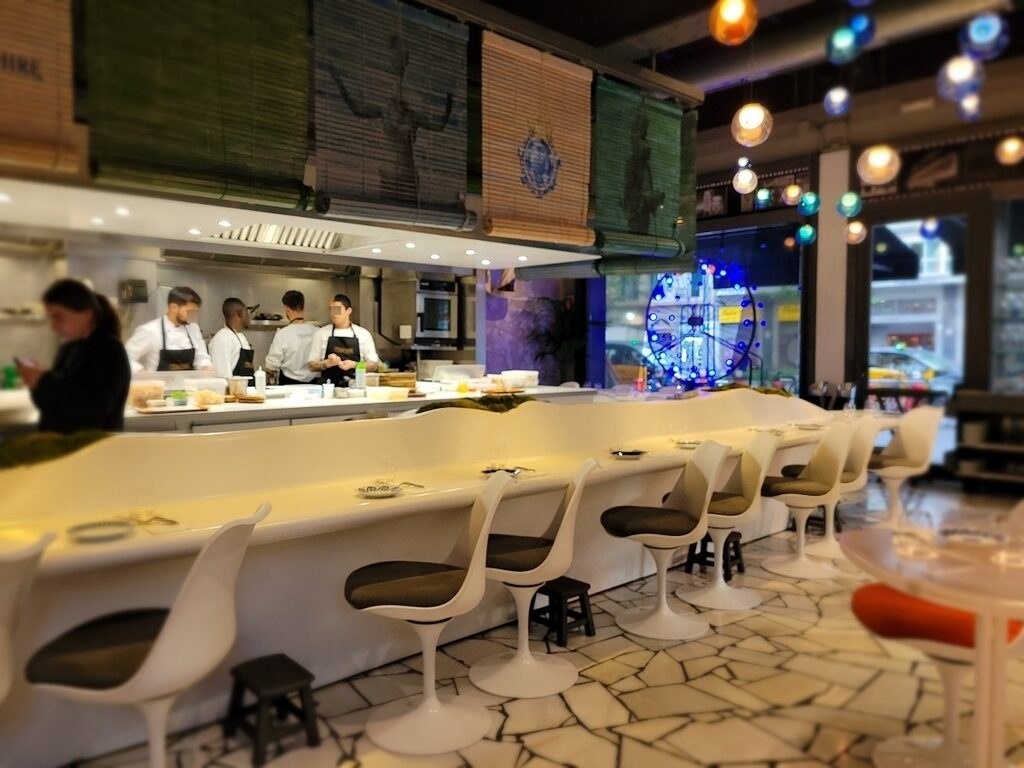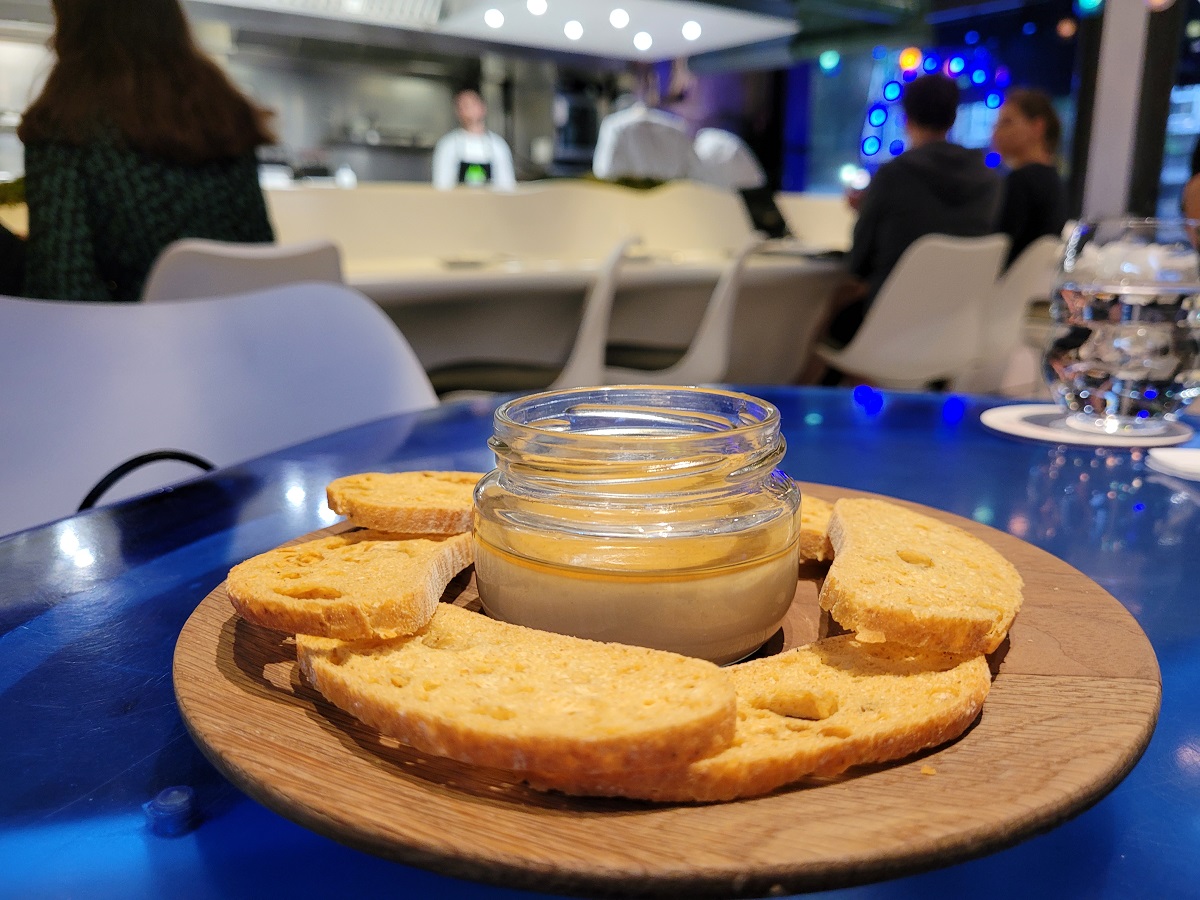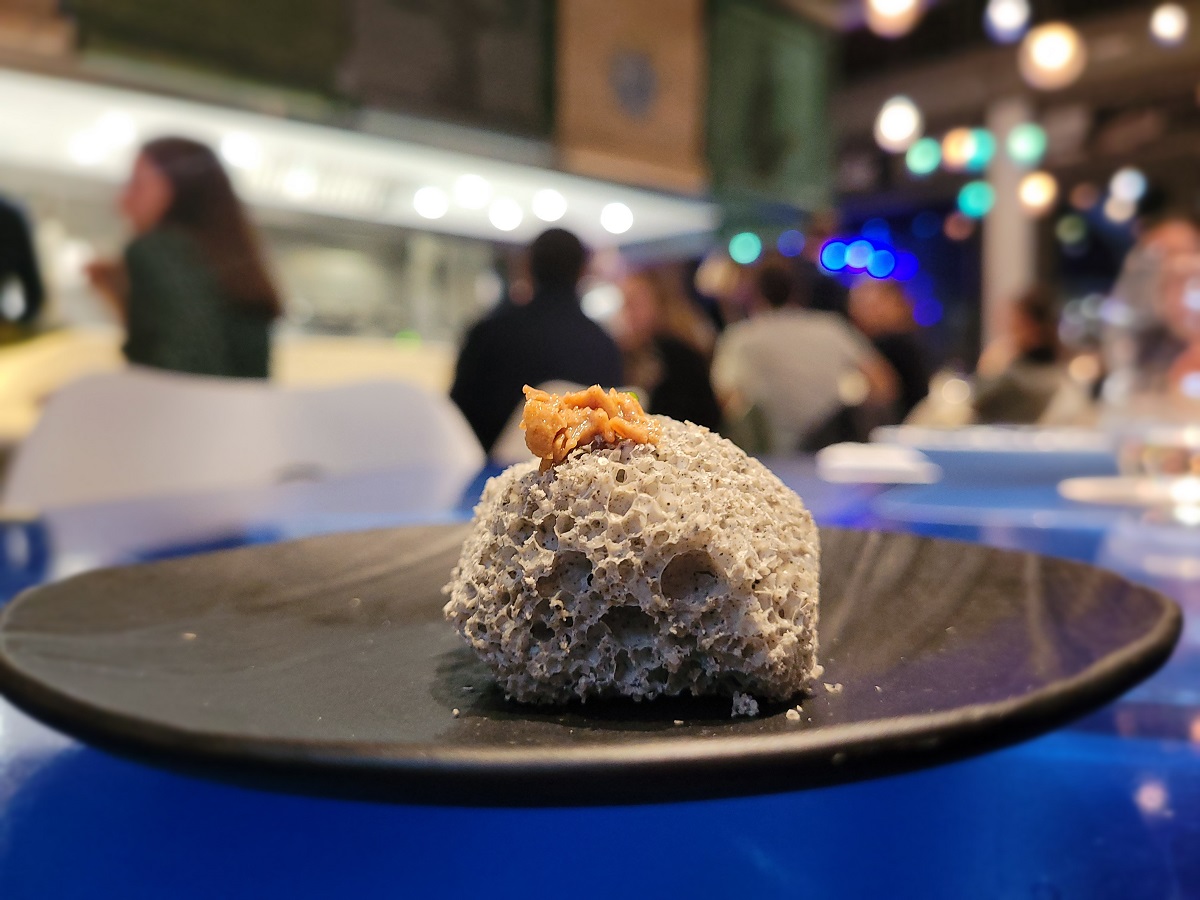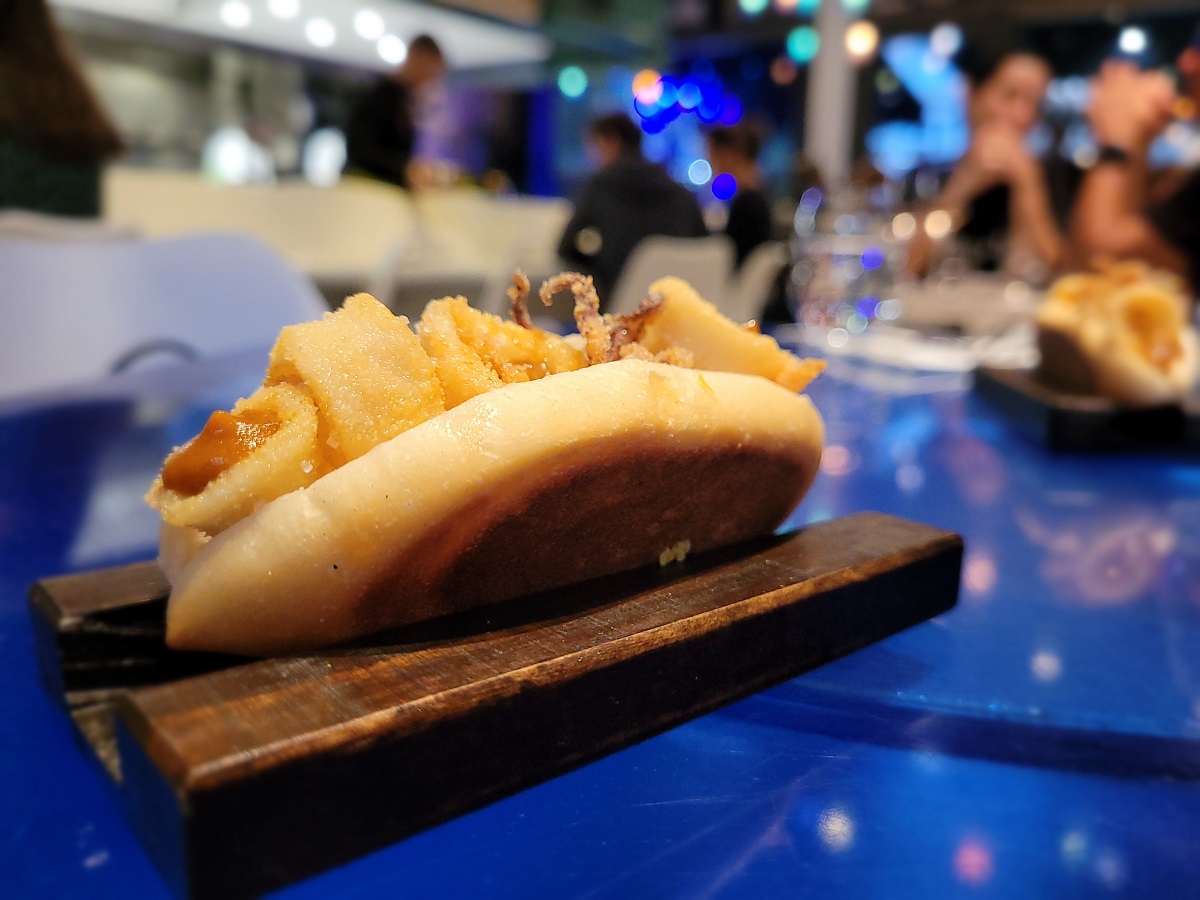 Tickets used to be the most famous restaurant in Barcelona. Part owned by Albert and Ferran Adria, of El Bulli fame (El Bulli having won best restaurant in the world five times before it shut its doors for good in 2013). A victim of the pandemic, Tickets closed down, and the chance to experience it's magic gone forever.
Although wait, fast forward to 2022 and the other part owners, the Iglesias brothers, have reopened, changed the name to TEATRO KITCHEN & BAR, kept a lot of the same staff, including chefs, kept the fun and colourful layout and design, and most importantly kept a lot of those MICHELIN Star tapas dishes, like the liquid olive (that was created in El Bulli) or the jamon ibérico air baguette. Plus they've added some new and exciting dishes like the truffle 'mollete', which is soft, warm and like most things on the menu, incredibly delicious. Or the mini pluma ibérica steak burgers. Go now before there's a 6 months waiting list again. Before it's almost impossible to get a table. It's as if Tickets lives on… just called Teatro Kitchen & Bar now instead.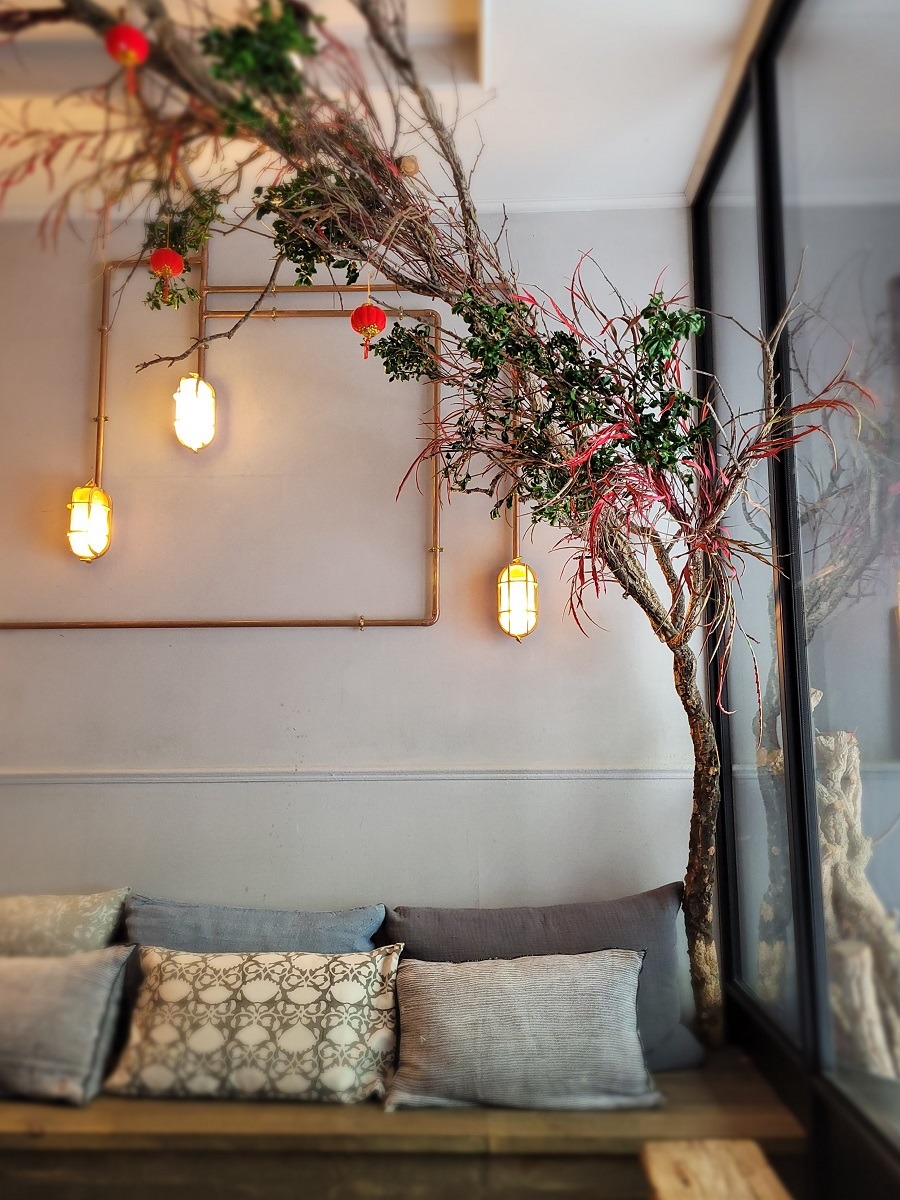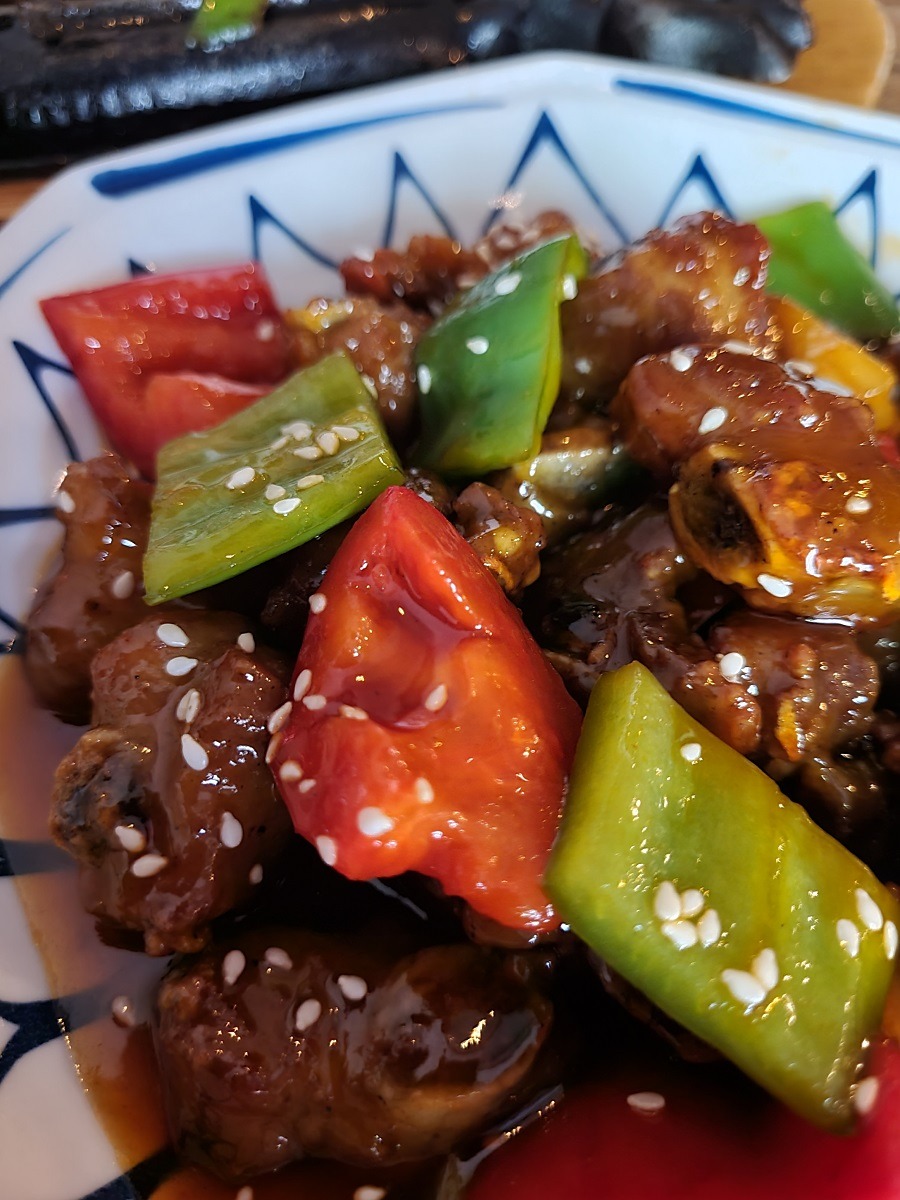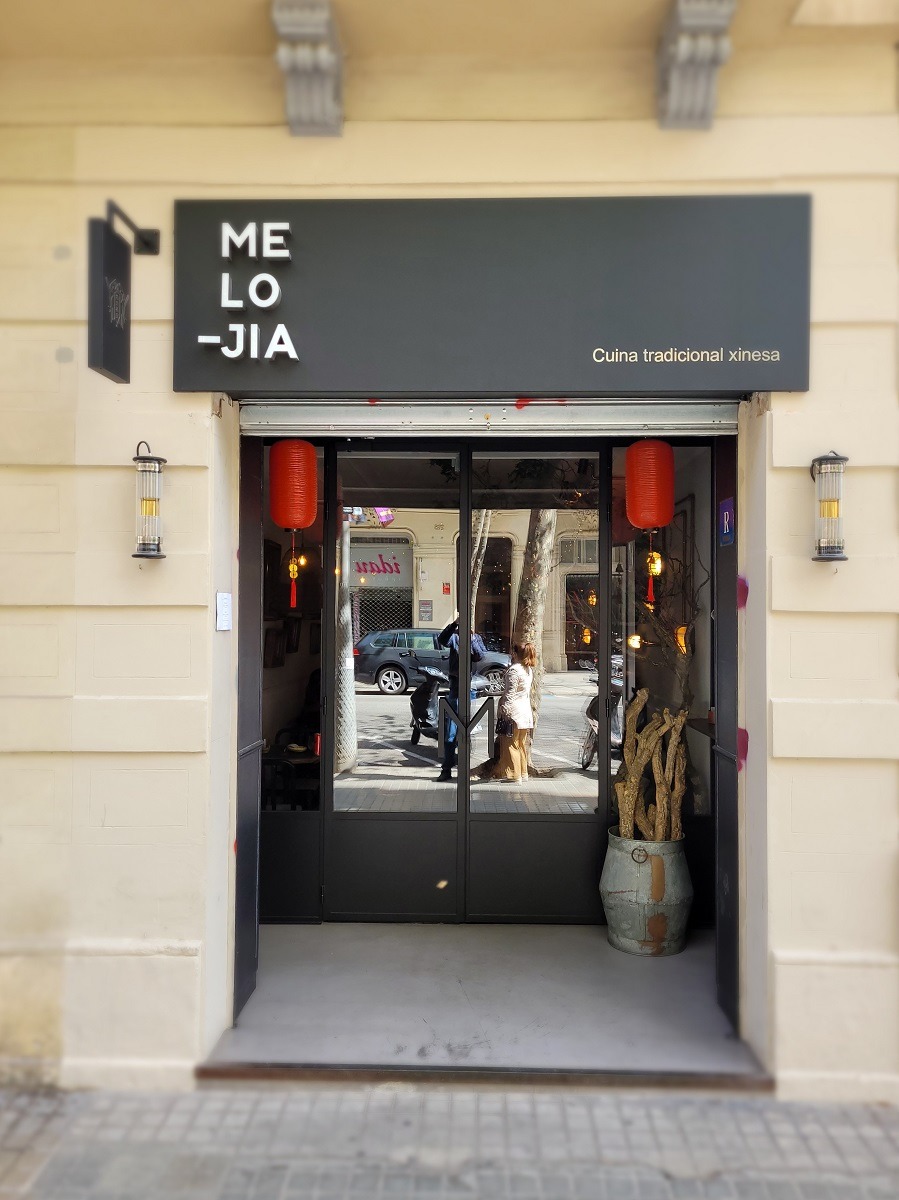 My new go to Chinese restaurant in Barcelona. Dim-sum, stir-fries, Peking duck, and fish dishes served in a simple yet stylish establishment with indoor trees and flowers. The ethos is quality, authentic, healthy home cooked food. There are some classics like the sweet and sour ribs. Exciting combinations like the beef sachet with foie, and some standout amazing dishes like the Spicy chilli crab with ginger and green onion.