Barcelona Must Try Dishes
We've created a list, in no particular order, of the must try foods when visiting Barcelona.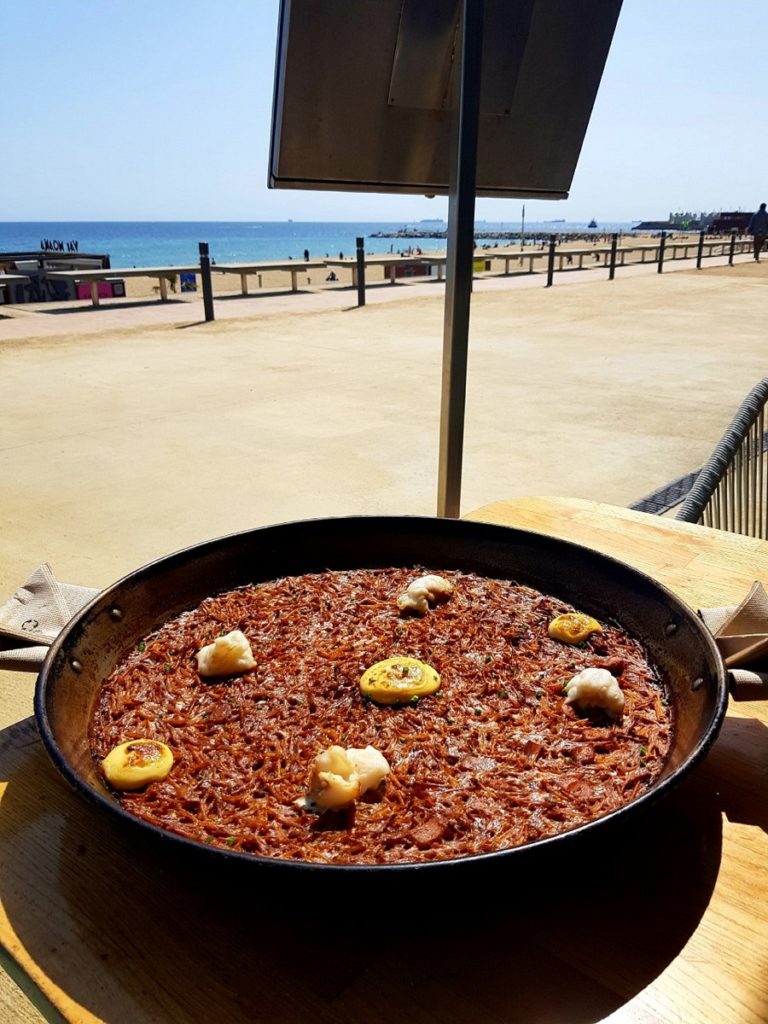 These are the MUST try dishes in Barcelona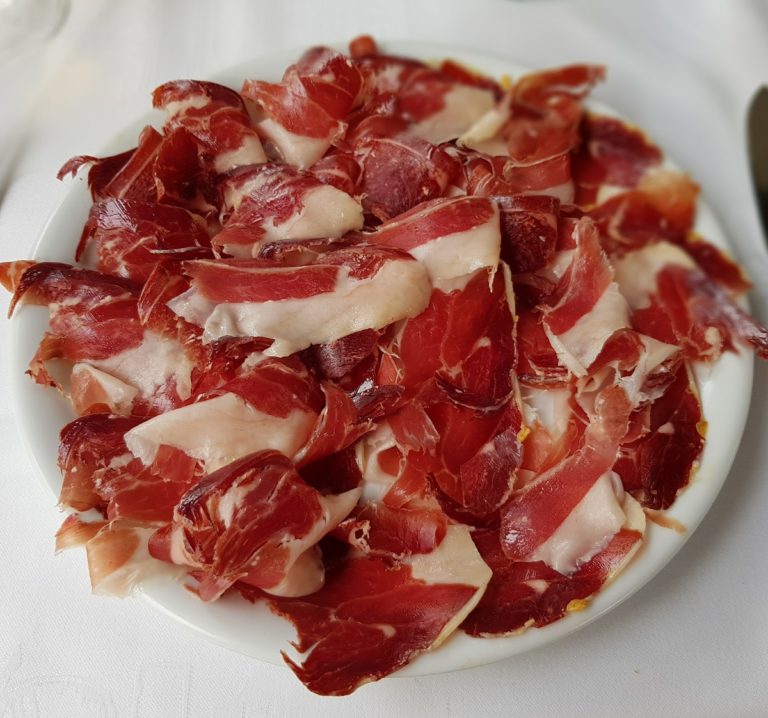 Let's start off with one of my absolute favourites, jamon iberico. Famous across the world, Spanish cured hams come in different grades. The best of the best being jamon ibérico de bellota, which comes from free-range black pigs fed on acorns. You can buy it in markets, deli's, tapas bars and restaurants. It goes perfectly with pan con tomate (tomato bread). 
2. Tomato Bread (Pan Con Tomate)
Pan con tomate is basically fresh tomato sauce, with oil, and garlic on slightly toasted bread . As mentioned above, it goes perfectly with cured meats, or with pretty much every other type of tapas dish. It either comes already made, or you receive a basket full of bread, garlics and tomatoes, and you create it yourself. First, rubbing half a garlic piece over the bread, then doing the same with half a tomato, and finally adding some oil and salt.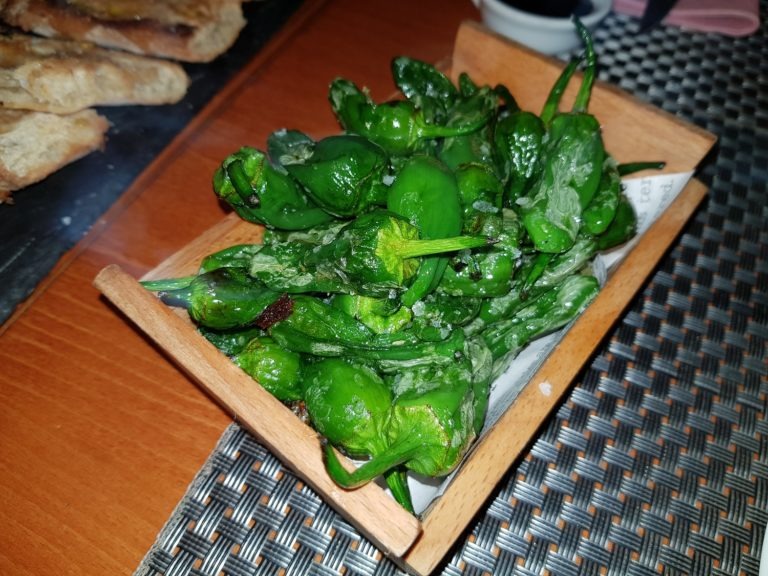 Padrón peppers or pimientos del padron, as they are more commonly called, are a type of pepper from the Padron region in Spain. You will find them on almost every tapas menu you see across Barcelona. Fried in olive oil until they have a slightly crisp outer layer, and then lightly sprinkled with thick sea salt.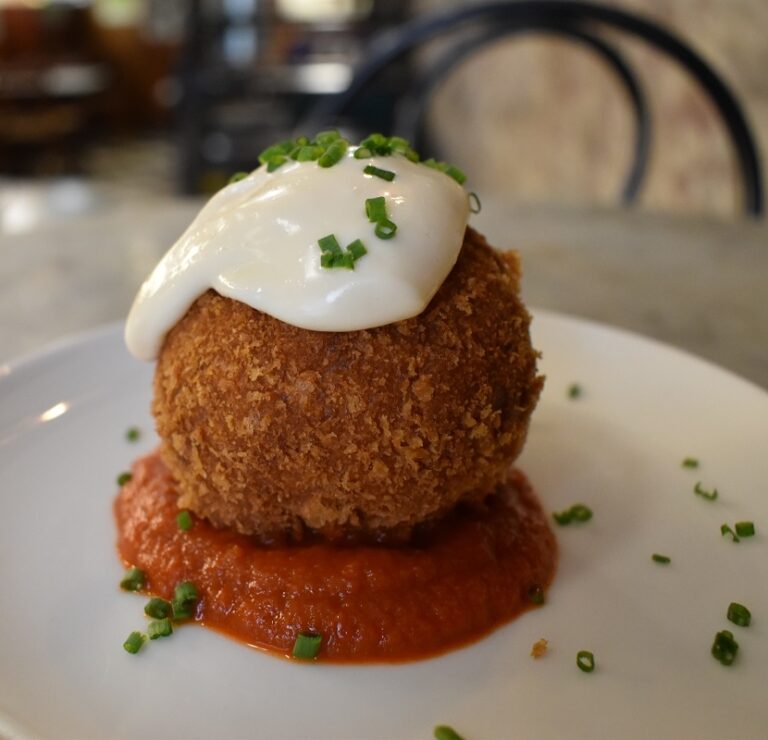 This uniquely Catalan tapas is believed to have been invented in Barcelona itself. The bomba is a deep fried, battered ball of mashed potato and a meat filled centre. Adorned with a garlic sauce and a very slightly spicy sauce.  One of the best places to try one is at Bar del Pi in Barcelona's Gothic Quarter.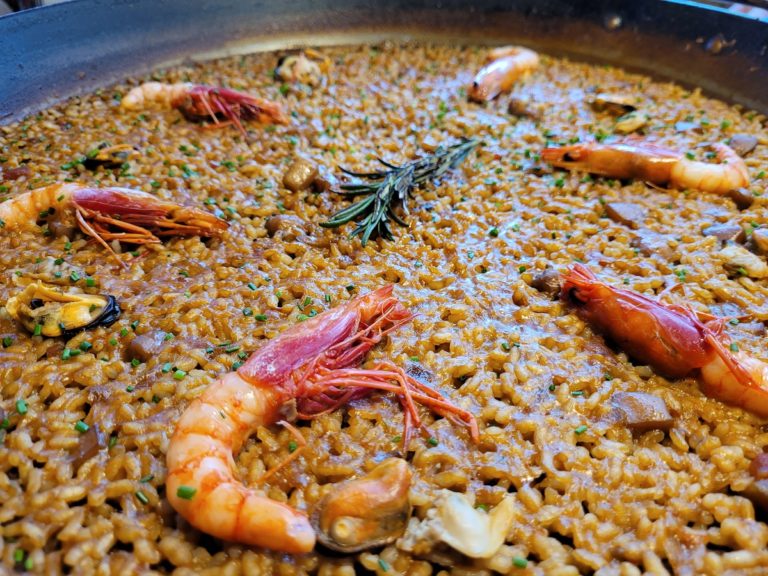 Although invented in Valencia, Barcelona has a long history of serving this incredible dish and made it it's own. With it's close proximity to the sea, there are some incredible restaurants serving the paellas with the freshest ingredients. Some of those restaurants have been around for over 120 years. See my list of the best paellas in Barcelona here.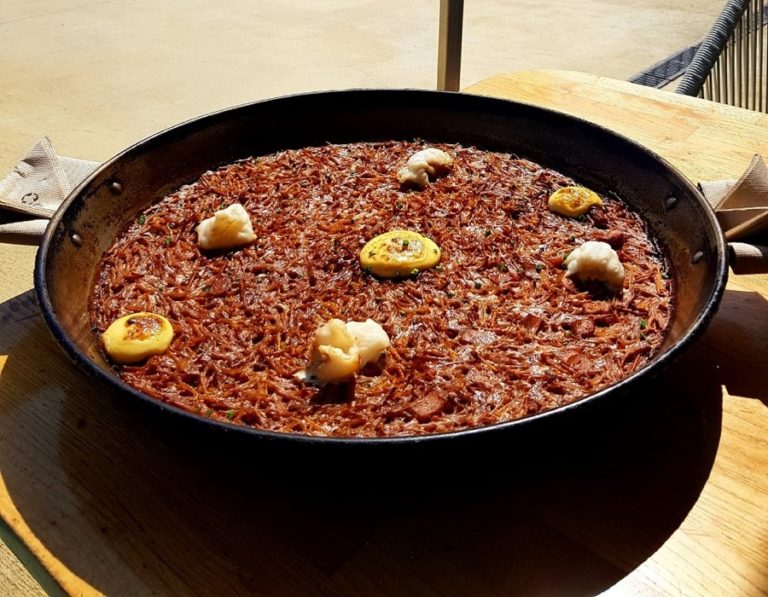 Fideuá is a very Catalan dish, similar to a paella, but using thin noodles instead. Like the paella, it usually comes with a variety of seafood options, and it's served in restaurants across Barcelona, especially near the beaches. It's slightly less heavy than a paella, and definitely something you should try.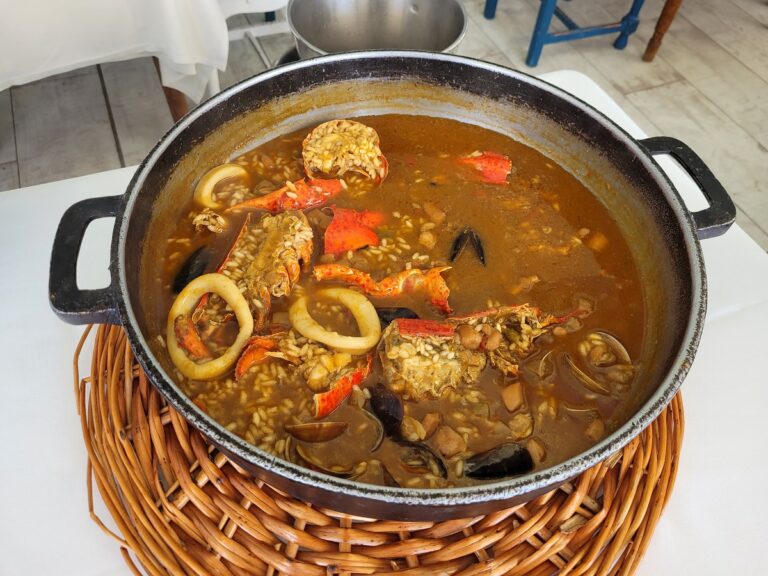 Barcelona serves a lot more rice dishes than just paella. For example, and the one that I would recommend the most, is the lobster broth. As the name suggests its almost like a thick soup, with rice, cooked slowly, with succulent pieces of lobster. It's usually slightly more expensive than a paella or fidueá, but you'll thank me later!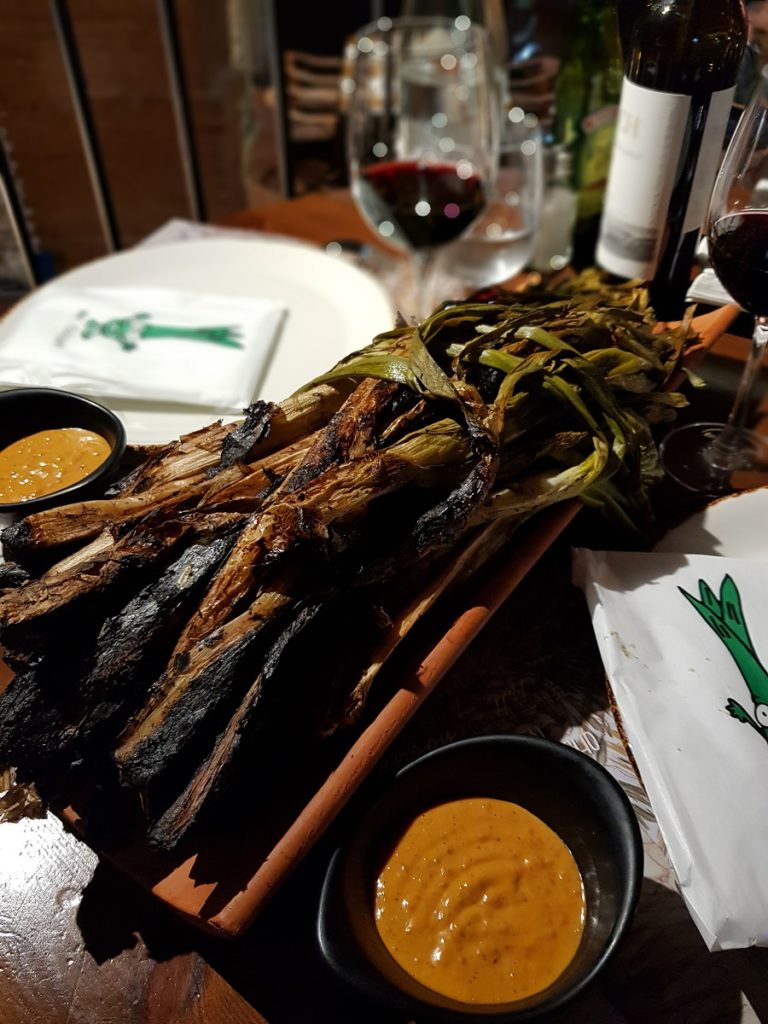 Between November and April is Calçots season. One of the most famous dishes in Catalonia by far. They're a type of green onion, long and thin. Cooked over a flaming BBQ, although mild in flavour, you dip them in a delicious sauce called romesco. See my article here on where to get the best calçots in Barcelona.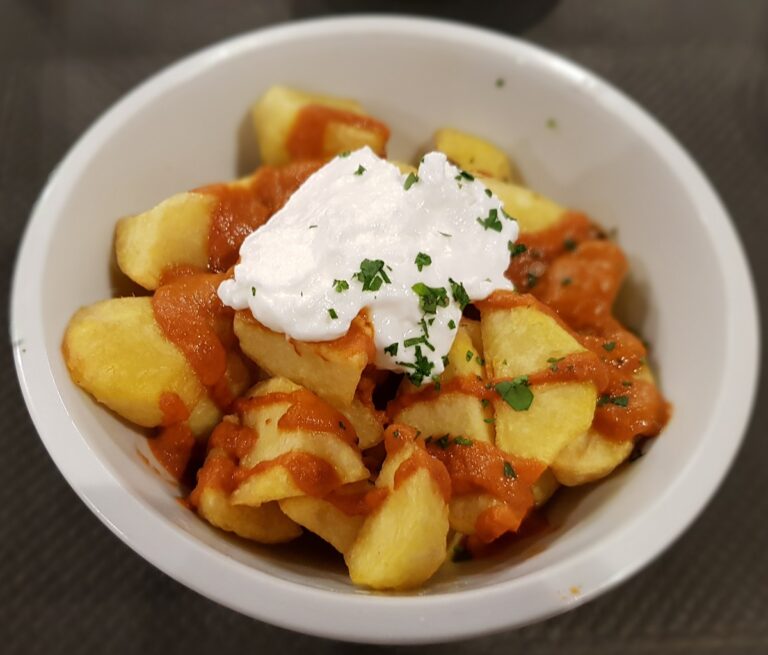 One of the most popular dishes in Spain. You'll find patatas bravas "spicy potatoes" in bars and restaurants everywhere in Barcelona. Small fried potatoes usually served with a garlic aioli sauce and a tomato-based sauce (salsa brava) made from chilli peppers and paprika. The spiciness is generally very mild though. More of a slight kick.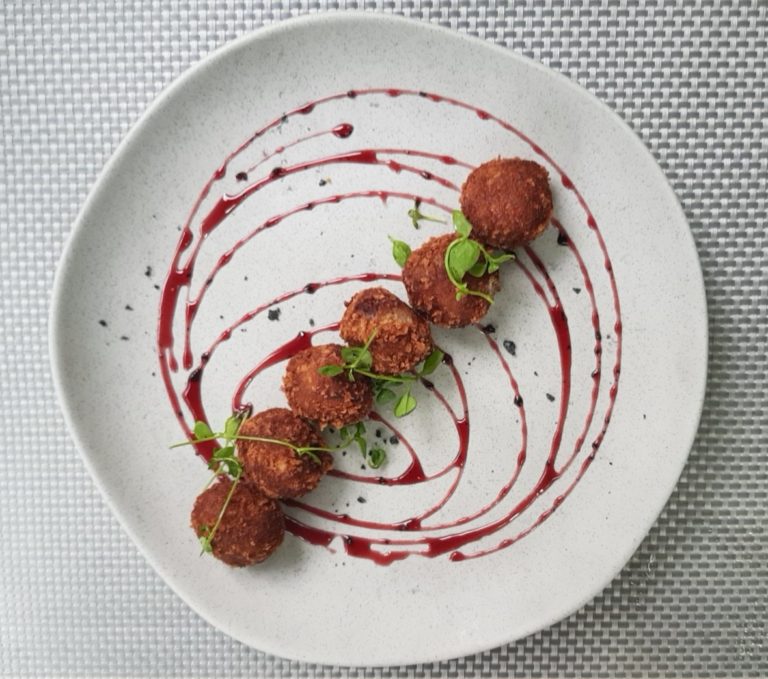 Famous across Spain, you shouldn't visit Barcelona without trying some of the wide vareity of croquettas available. These cryspy dumplings usually have fillings like, chicken, vegetables and my favourite, ham. Best eaten hot, as soon as they arrive to your table.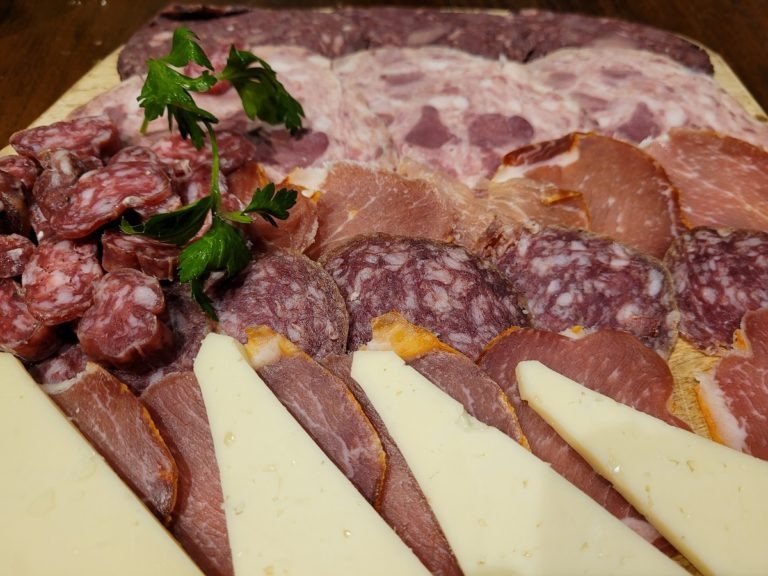 Another must when in Barcelona is to try a selection of the cured meats, not just Jamon Iberico. There are a number of others to nibble on, like the Catalan thin dry cured sausage called fuet or salchichón and lomo. You can order platters that come with cheese, and they go great with some tomato bread on the side. 
In tapas bars and seafood restaurants in Barcelona, there's this wonderful dish which consists of a selection of small fried fish. Pescaditos fritos, as it's called here can include fish like anchovies, sardines and things like squid and octopus. They come coated in a light batter. The best way to eat them is by squeezing some lemon juice over the top first, to add to that fresh, salty, taste of the sea flavour.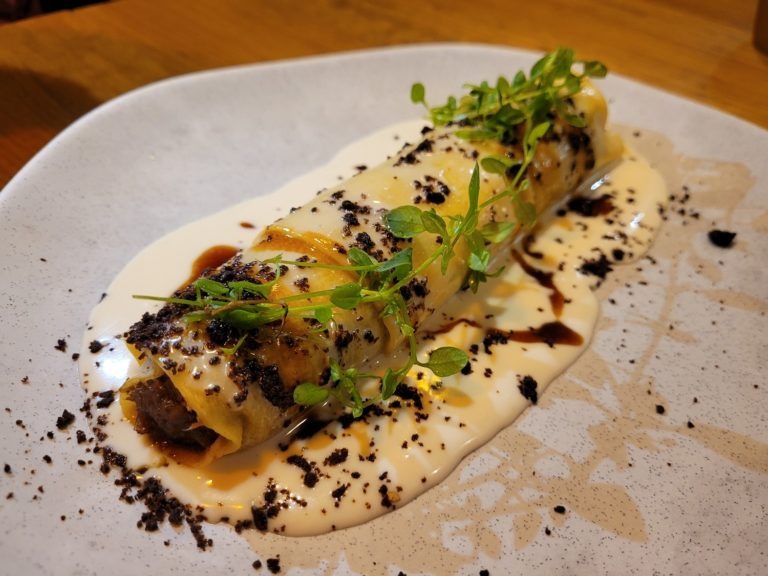 Cannelloni is a pasta dish similar to a lasagne, but with long tube like pieces of pasta instead of sheets. The meat is cooked first, then minced, and then used as the filling. Various types of meat can be used, but veal and chicken are the most popular. It's actually a very famous and much loved food here in Catalonia, and is the dish that is eaten in households across the region on the day after Christmas.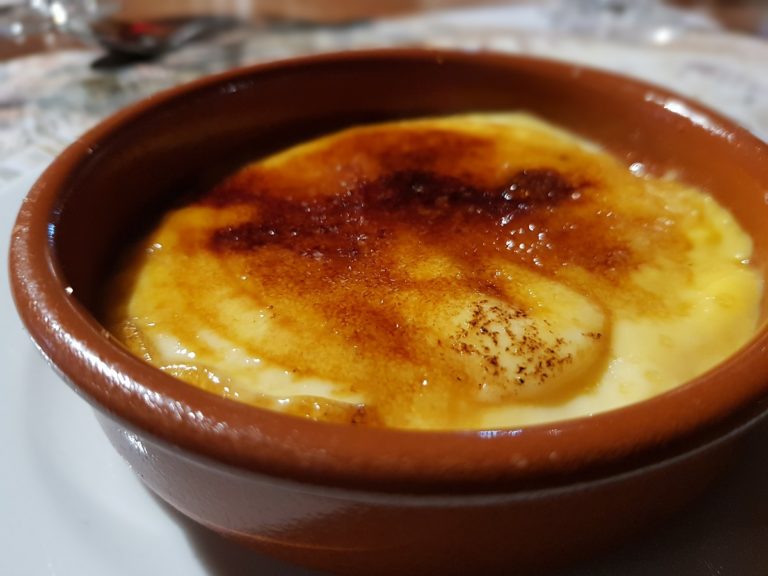 It wouldn't be right to finish this list without recommending a dessert. If you look at most dessert menus in Catalonia, the clue is in the name as to which is the most popular in the region, crema catalana. A type of creamy yellow custard, with a crunchy, burnt, layer of sugary caramel on top. Not the healthiest, but definitely delicious.